How can mortgage set you up for a last-minute surprise in Houston?
Posted by Alexander Burlat on Friday, January 18, 2019 at 2:07 PM
By Alexander Burlat / January 18, 2019
Comment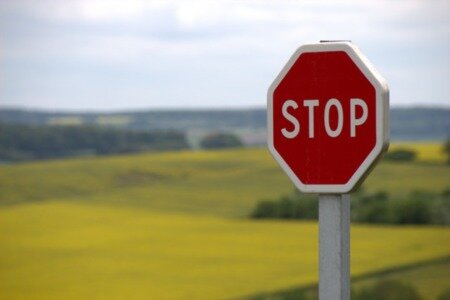 Our licensed real estate agents help people buy homes with owner financing as well as traditional mortgage. What never ceases to surprise us is the fact that a lot of buyers are denied a mortgage at the last moment – even when they are pre-approved.
This last-minute surprise derails home buying plans of a lot of people in Houston and all the efforts that went into finding a home, negotiating with the seller and arranging a down payment simply go down the drain.
While we have a 'Plan B' ready for our clients in case something goes wrong at the last moment (we help them buy with owner financing where you don't need any credit check or income verification), a mortgage denial still comes as a big shock.
If you are planning to buy a home, you should know a pre-approval letter is not a guarantee that your lender will release the payment on the closing day. Many things can still go wrong.
Pre-approval and pre-qualification
The biggest reason for confusion over why home loan applications are denied at the last moment is that people have misconceptions about mortgage pre-approval and pre-qualification.
Both pre-qualification and pre-approval give you an idea of the loan amount you can qualify for. Most sellers ask potential buyers to show them a pre-qualification or pre-approval letter before accepting an offer on their homes. It helps the sellers determine whether the buyer can secure financing from a bank and the deal won't fall through at the last moment.
Pre-qualification is the first step in the mortgage process. You can get pre-qualified even over phone by simply provide a lender the details of your credit score, income and existing financial liabilities.
However the lenders provide borrowers with a pre-approval letter only after verifying documents and taking a look at their employment history. So pre-approval is the next step after pre-qualification in the mortgage process.
But the important thing to keep in mind is that both pre-approval and pre-qualification simply help you estimate the loan amount you can qualify for.
Reasons for mortgage denial after pre-approval
There are many reasons as to why your mortgage application can be denied at the last moment.
It usually happens when something causes your credit score to drop. For example, if you bought a new car with a loan after getting pre-approved for a mortgage, your lender will either lower the amount you can qualify for or reject your application.
The same thing happens when you suddenly switch jobs prior to buying a home. Your employment and income are paramount to your ability to make your payments.
Two factors – your monthly income and how long you have been employed with an employer - are taken into consideration when you apply for a mortgage. A change in jobs after pre-approval raises a red flag. It will at least delay the closing for a substantial amount of time.
How to avoid last-minute surprises?
Avoid opening up a new line of credit or switching jobs prior to buying a home.
You should also get yourself familiar with alternative financing arrangements such as owner financing.
Here at Shop Owner Finance, we work with people buying homes with a mortgage in Houston and other Texas cities and when something goes wrong at the last moment, our clients can buy the same property with owner financing.
And they can refinance with a convetional lender whenever their credit improves without paying any pre-payment penalities.
To know more about how our system works, click here. Get in touch with us today.