Houston's Pet-Friendliest Neighborhoods
Posted by Rosa Diaz on Thursday, December 16, 2021 at 5:02 PM
By Rosa Diaz / December 16, 2021
Comment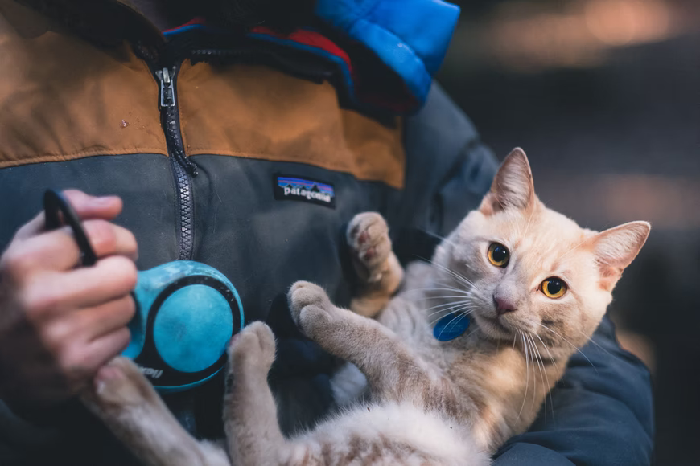 Having its place among SmartAsset's pet-friendlies cities in the country, it's no surprise that Houston has a place for your furry friend. Beyond the sprawling open green spaces filled with a growing number of pet-friendly amenities perfect for them; nearly every town, city, and neighborhood in Houston offers no shortage of vet clinics, daycare centers, and pet salons, along with pet-friendly bars and restaurants where they can simply sit back, relax, and enjoy. Not all of them are created equal, though, as some parts of town are more accommodating to pets than others. To help you pick which ones are which, we've scoured the city for the friendliest neighborhoods your pets can call home along with how each of them leaves room for your pup to romp around.
Houston offers a diverse choice of neighborhoods for all sorts of residents, but certain situations may challenge their eligibility to buy a home. Our real estate training program helps aspiring homebuyers learn how to leverage owner financing as an alternative to get the home of their choice anywhere in Houston. Third-party owner financing offers a 30-year amortization with reasonable interests. Monthly payments are also reported to major credit bureaus to help you rebuild credit and increase credit scores to qualify for a conventional mortgage over time. Explore the Houston housing market by filling out the MLS form below and let us know if you find a home in your budget and desired location. We will get you on your home buying journey in no time.
Houston's Pet-Friendliest Neighborhoods
Pet-friendly spots on this list are more than just open green spaces and amenities. We also considered areas with places that actually like having them around — not just dogs, but every cute and furry member of the family out there.
Tomball
Forget about downtown and the glamorous parts of Houston for a minute as a walk around this quiet, unassuming town up north reveals tree-lined streets that complement its homey, laid-back vibe. Part of its charm is the abundance of outdoor spaces (5 parks) that offer recreational activities including hike and bike trails that stretch on for miles, even a host of kayaking activities where pets can tag along. Tomball also offers a total of 22 pet-centric establishments including vet clinics, pet stores, even a pet spa.
Friendswood
Historically a peaceful retreat for retirees and families, Friendswood is more than just an affluent town in the southwestern part of Houston. But being one of the more upscale towns this side of the city doesn't mean you get around by car, everything here from golf courses to shopping hubs and dining destinations is all easily accessible by foot. The scenic views and tree-lined streets are just icing on the cake while you enjoy walking around town. Its host of facilities including 10 parks, 18 vet clinics, and 5 pet stores make Friendswood not just pet-friendly but a pet-centric town.
Stafford
Being ranked 3rd best place to launch a business in Texas doesn't seem quite friendly for pets as one may only expect a city with infrastructure and amenities for entrepreneurs. Stafford would, however, disagree with that. It's true that Stafford boasts more than 15 business parks that house several offices for some 2,700 businesses including several industry leaders, but Stafford accommodates pets of all kinds and breeds from your usual cats, dogs, and rabbits to birds, fishes, and even reptiles. The city is also home to 26 pet-centric establishments including 4 pet stores and 8 vet clinics.
Being on the market for a new home entails a ton of complex considerations that include ones for your pets. To help you trim out some of those complexities, you can narrow down your search for the perfect home with these available properties.
Disclaimer: Shop Owner Finance/ TL Global is not a lender. We are a real estate training agency. The Content is for informational purposes only, you should not construe any such information or other material as legal, tax, investment, financial, or other advice.