Houston's Most Underrated Neighborhoods
Posted by Rosa Diaz on Thursday, December 30, 2021 at 11:02 AM
By Rosa Diaz / December 30, 2021
Comment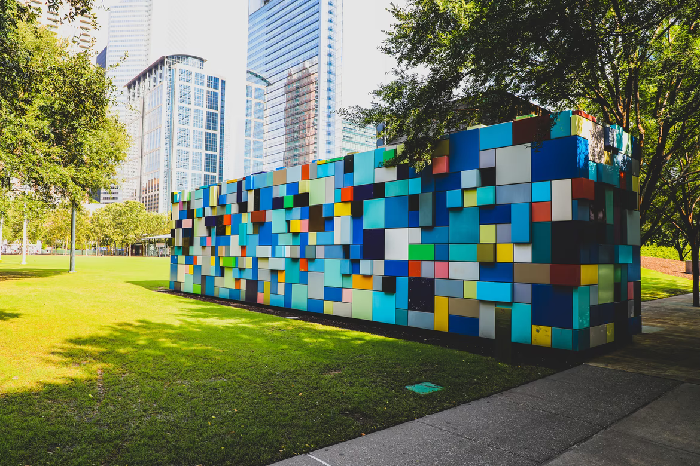 When on the lookout for desirable places to set roots in and around Houston, locals often cite neighborhoods like the Heights, Katy, or The Woodlands as the city's top places to call home. But Houston is teeming with vibrant residential havens that offer the same charming vibe packed with equally amazing food scenes, world-class amenities, and historic attractions minus all that hustling crowd. So, if you're looking to call Houston your new home but prefer to stay away from all the usual destinations, this guide will show you some of the friendliest neighborhoods that tend to go under the radar.
Houston offers some of the most beautiful suburbs in the American South but the diverse options available make finding the perfect spot to settle down a challenge. Our real estate training program can help you learn how to leverage owner financing to get the home of your choice anywhere in Houston. Third-party owner financing offers borrowers similar features as a conventional mortgage including a 30-year amortization period, reasonable interest rates, and fixed monthly payments. Your monthly payments are also reported to major credit bureaus so you can qualify for a conventional loan in the future. Explore the Houston housing market by filling out the MLS form below and let us know if you find a home in your budget and desired location. We will get you on your home buying journey in no time.
Houston's Most Underrated Neighborhoods
Afton Oaks
This stretch of the neighborhood, adjacent to Highland Village, is one of the city's low-key neighborhoods. Locals here get to enjoy easy access to commercial hubs such as The Galleria (7 minutes), The Texas Medical Center (15 Minutes), and Houston's famed Museum District (15 Minutes). Despite the affluent look and feel offered by this tight-knit community of 500 homes, Afton Oaks rarely, if it ever pops up at all, makes it to any discussion of the most desirable neighborhoods in H-Town. The median listing home price is on the higher end of the spectrum at $1,000,000 but there are budget-friendlier options at $500,000 or less.
Sienna Plantation
Touted as one of the best golf course communities Houston has to offer, Sienna Plantation offers a lot of open green spaces as well as common recreational areas such as parks, playgrounds, and clubhouses. Those who love putting greens can easily do so in the Sienna Plantation Golf Club while the Lakeside Amphitheater serves as a go-to hangout for younger residents. The median listing home price of $350,000 makes it one of the more affordable luxury neighborhoods all across Houston with a wide variety of properties that range from 3-bedroom single-family homes to larger mansions sitting on open spaces with lots of room for expansion and entertainment. Despite its opulent ambiance and proximity to the Texas Medical Center, Sienna Plantation remains one of the more overlooked neighborhoods in Houston.
Sharpstown
What was once celebrated as the first established town and a master-planned community in the city should have put Sharpstown in the limelight of residential hotspots. It's one of the more affordable housing markets on this list with single-family homes having an average price of $210,000. Developments across all of Houston's fronts, however, prompted locals to explore new places to call home but this quiet community is experiencing a renaissance with new developments along with new restaurants and other commercial establishments opening their doors. It remains to get the attention it truly deserves as it's home to one of Houston's continuously budding culinary melting pots, Asiatown.
Houston's fine communities and neighborhoods offer a bit of everything for every resident, but finding the perfect place to call home in the city would still depend on several other factors starting with needs, preferences, and budget. You can narrow down your options by searching for the perfect place in these available listings.
Disclaimer: Shop Owner Finance/ TL Global is not a lender. We are a real estate training agency. The Content is for informational purposes only, you should not construe any such information or other material as legal, tax, investment, financial, or other advice.