Houston's Finest Neighborhoods for the Self-Employed
Posted by Rosa Diaz on Monday, December 13, 2021 at 10:23 AM
By Rosa Diaz / December 13, 2021
Comment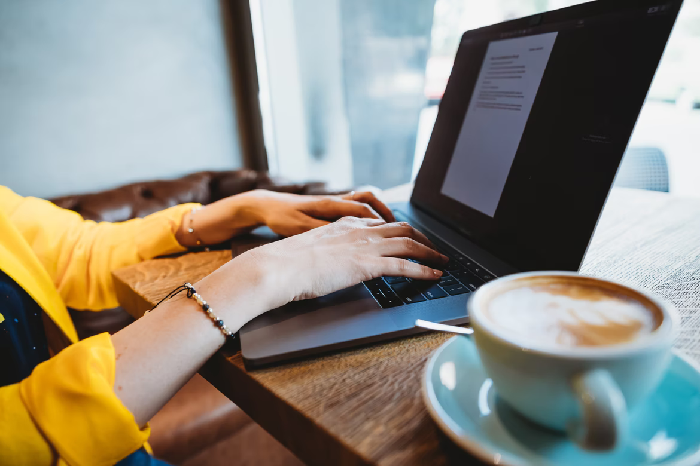 Finding the right neighborhood to call home can be a challenge, all the more so as far as self-employed professionals are concerned. Like any homebuyer, you're going to want to look at the basics such as safety, property values, within-budget property prices, and maybe a few good schools. But you're going to have to seek out other community amenities such as proximity to co-working spaces, coffee shops, accessibility to major client headquarters, as well as friendly meeting places. If you're a freelancer, places like libraries and colleges, among other places learning would be important to hone your craft or build upon your skills. This guide will share some of Houston's friendliest neighborhoods for the self-employed.
To help you navigate through the different challenges surrounding the home buying process, our real estate training program helps aspiring homebuyers explore owner financing and how to leverage it to get the home of your choice anywhere in the city. The third-party owner financing is open to everyone including self-employed homebuyers, credit-challenged borrowers, even foreign nationals. The program offers perks like a bank-approved borrower including a 30-year amortization with fixed monthly payments and reasonable interest rates. Monthly payments are also reported to major credit bureaus to help you rebuild credit to qualify for a conventional mortgage over time. Explore the Houston housing market by filling out the MLS form below and let us know if you find a home in your budget and desired location. We will get you on your home buying journey in no time.
How did We choose for this List?
Neighborhoods were chosen based on the available amenities that self-employed professionals may find handy. The term self-employed here can be any of the following people:
Freelancers (anyone into the gig economy)
Service Contractors
Practicing Professionals (Doctors, Accountants, Lawyers, and the like)
Entrepreneurs and start-up business owners were intentionally left out because their needs are unique and up for discussion on another day.
Houston Neighborhoods for the Self-Employed
The Woodlands
This North Houston suburb is a perennial inclusion in most, if not all lists for "the best places to live in" for a very good reason. Beyond the top-notch schools (served by the Conroe ISD), diverse options for dining and entertainment, along with a booming economy and real estate market, The Woodlands is also packed with quite a number of co-working spaces and coffee shops where self-employed professionals can be productive. There's also an abundance of libraries and further learning opportunities at Lone Star College. Plus, it's home to prominent companies such as Woodforest Bank, Kroger, Exxon, and The Woodlands Conference Center so you'll get no shortages of clients to network with.
The Washington Corridor
Breaking away from its notoriety as a go-to district for the wildest college parties, The Washington Corridor is growing up and flourishing as a den for artists, freelancers, and other modern-day urban professionals. It pays tribute to The Sixth Ward's past as a manufacturing hotspot with old factories being repurposed art galleries, storefronts, and craft breweries while old rice silos are getting new leases in life as stripped back art studios for rent. Other facilities (some centuries-old) are also being converted into co-working spaces with free parking along with burgeoning coffee shops that feature the work of local artists and performers.
The Heights
While it's a popular destination for families to move into because of its proximity to the Houston Zoo and the Houston Children's Museum, The Heights' perfect blend of historic charm and hip modern living makes it a budding haven for the self-employed too. There are various co-working hotspots abound and it's teeming with cafes, diners, and coffee shops that could make a perfect setting for client meetings. For those looking to expand their working horizons to include the outdoors, the city's numerous parks, trails, and playgrounds offer a peaceful working space to meet clients or get work done.
Finding the perfect neighborhood to blend right in is but a first step in buying a home. If you're on the market for a new home in Houston, you can narrow down your search for the perfect home with these available properties.
Disclaimer: Shop Owner Finance/ TL Global is not a lender. We are a real estate training agency. The Content is for informational purposes only, you should not construe any such information or other material as legal, tax, investment, financial, or other advice.