Houston's Best Master-Planned Communities
Posted by Rosa Diaz on Tuesday, November 16, 2021 at 8:50 AM
By Rosa Diaz / November 16, 2021
Comment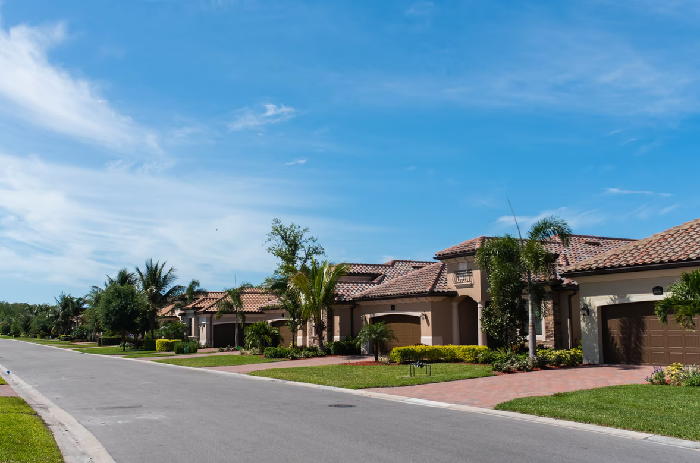 When on the lookout for a new place to call home, quality of life is just as important as the cost and location of your dream house. While urban neighborhoods are still a preference to many in Houston, there's no denying the fact that homebuyers these days are recognizing the perks of living in master-planned communities. In fact, Texas (mostly Houston) is second only to Florida in terms of the number of homes sold in master-planned communities. If you're still having second thoughts about the straight-out-of-a-TV-show vibe of suburban life in these types of residential spots, this guide to Houston's best master-planned communities might give you a change of heart.
If you're thinking about moving to Houston but are having reservations because of finances, our real estate training program can help you leverage owner financing to get the home of your choice in the city or anywhere in Texas. The program gives homebuyers the perks of a 30-year amortization period with reasonable interest rates. The program aims to help homebuyers, including self-employed borrowers and credit-challenged ones, realize their dream of homeownership without credit checks or income verifications. Explore the Houston housing market by filling out the MLS form below and let us know if you find a home in your budget and desired location. We will get you on your home buying journey in no time.
What are Master-Planned Communities?
A master-planned community (or MPC) is what its name implies, a community carefully conceived and constructed on undeveloped patches of land as opposed to urban neighborhoods that evolved organically in a particular area. Not to be confused with a subdivision, Daniel R. Mandelker differentiates MPCs through the intent of fostering a sense of community through common open spaces, protecting resources (including natural ones), and promoting better, varied designs.
How They're Chosen
These residential hotspots are not chosen randomly. For this list, MPCs were selected based on:
Neighborhood Amenities
Median Listing Home Price
Accessibility to Major Business Hubs
Best Master-Planned Communities in Houston
From over 112 MPCs all over the city, we've rounded up some of the best ones to help you decide which ones are for you:
Cinco Ranch
Median Listing Home Price: $499,000
Five families sold their property to be converted into an 8,092-acre community with more than 15,000 homes. The average home value may suggest mansions or majestic estates with putting greens and swimming pools. Still, Cinco Ranch has always been known for affordable housing where aspiring homeowners can easily find three-bedroom homes sitting on spacious green lots that cost anywhere between $170,000 - $300,000.
The perfect balance between resort-style amenities, retail and dining spots, as well as family-friendly features make it attractive to married couples starting a family of their own. In addition, students in the area enjoy a rich learning experience from high-ranking schools such as Griffin Elementary, Rodger & Ellen Beck Jr. High, and Cinco Ranch High.
Sienna
Median Listing Home Price: $515,000
Seeing Sienna's centuries-old oak trees may get you thinking that you're in a movie set. But these scenic views not only tie this MPC to Texas' roots but also provide shade to landscaped lawns, open bike/hike trails, and more than 100 acres of recreational space. The abundance of water parks, sports parks, and other family-friendly amenities means residents can skip the 30-mile drive to downtown Houston for entertainment.
Homes here boast of a Mediterranean touch where homebuyers can easily choose from fully furnished and custom finishes. Families with kids get to enjoy a comprehensive learning experience from one of its top-performing schools including Sienna Crossing Elementary, Billy Baines Middle School, and Ridge Point High.
The Woodlands
Median Listing Home Price: $496,000
Regularly making it to "best places to live" lists, The Woodlands lives up to its reputation with a broad selection of shopping destinations, restaurants, and other commercial hubs. The abundance of parks, entertainment centers, and malls, hike and bike trails with breathtaking views, and top-rated school districts are some of the features that make the Woodlands an attractive residential hotspot for families and professionals. Property prices have seen a significant rise over the years, but the abundance of amenities still makes it one of the most sought-after real estate markets all over Houston.
The Woodlands is home to both Fortune 500 companies and top-ranked schools in the area. Students here learn from prominent institutions, including Touch Elementary, Collins Intermediate, and The Woodlands High.
The broad choices for neighborhoods, suburbs, and master-planned communities make navigating the Houston housing market challenges. If you're looking to buy a new home in Houston or anywhere in Texas, you can narrow down your search for the perfect home with these available properties.
Disclaimer: Shop Owner Finance/ TL Global is not a lender. We are a real estate training agency. The Content is for informational purposes only, you should not construe any such information or other material as legal, tax, investment, financial, or other advice.