Houston owner financing interest rate explained: Fixed vs. Adjustable
Posted by Alexander Burlat on Wednesday, February 20, 2019 at 2:03 PM
By Alexander Burlat / February 20, 2019
Comment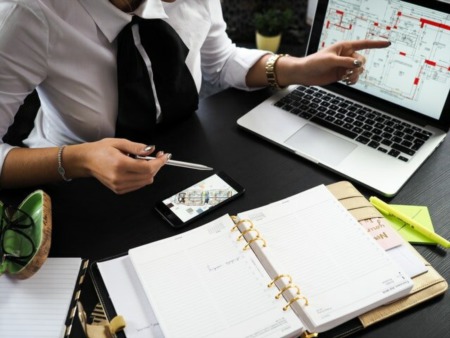 If you are trying to obtain owner financing in Houston TX, you must be wondering how your monthly payments will be different from traditional mortgage payments.
When you buy a home with a traditional home loan, you can either lock in the interest rate for the entire life of the loan (it will never change) or commit to a floating rate – also known as 'variable' and 'adjustable' rate.
If you lock in the interest rate, the mortgage will be fixed rate and your monthly payments will be constant. To the contrary if the interest rate is not set and may go up and down, it's called an adjustable or variable rate mortgage.
This is how interest rate works when you obtain a home loan from a traditional lender. The process is, however, slightly different when you buy a home in an owner financing arrangement.
Here at Shop Owner Finance, we help home buyers to learn how they can obtain a fixed-rate owner financing on any home that they want in Houston. In fact even before reading further, you can start your search for a home below right now and fill up the form on the property listing page and get in touch with us. We will help you buy that home with a fixed-rate owner financing arrangement (without any credit check or income verification):
Legal restrictions over owner financing interest rate in Houston
There are certain legal restrictions with regard to the type of financing you will obtain in an owner financing arrangement.
Texas laws favor fixed-rate owner financing. According to the experts, the financing contract should specify the interest rate and the rate should never change. In other words the buyer should pay a fixed rate of interest on the money that he or she owes the seller. (see also: how owner financing works in Houston).
There are certain exceptions to this rule, but they are applicable only when the property owner is selling three or fewer owner-financed homes in a year.
In other words the seller should not be an investor or builder. Even if the interest rate is adjustable, it should not change for at least five years and there should be annual and lifetime restrictions on interest rate increases. So the note should specify how much the rate could be increased and under what circumstances.
Why type of owner financing interest rate matters
Not matter whether you are buying with a traditional mortgage or owner financing, you should know the type of interest rate you are committing to. It can have a huge deal of impact on the amount of your monthly payments.
A fixed-rate mortgage offers peace of mind because your monthly payments will stay the same. Some opt for adjustable rate because they don't want to miss out on any potential fall in the interest rate.
These arguments cause a great deal of confusion when potential home buyers shop for home loans.
You should go for a fixed-rate mortgage if you don't want to get confused and learn about indexes which determine how much and how often the interest rate will go up or down (which happens in adjustable rate home loans) and other complicated financial terms.
A fixed-rate mortgage is recommended when you want your monthly payments to remain unchanged. Your payments won't be affected by whatever happens in the economy. As a result, you can determine your home buying budget with confidence.
We work with a lot of credit-challenged home buyers. We always recommend a fixed rate loan – particularly in their situation. As they are already struggling with credit, any big increase in the interest rate can make their payments unaffordable.
Following are some other considerations when choosing between adjustable rate and fixed rate:
Most lenders offer a lower interest rate for a fixed number of years. For example, if your adjustable rate home loan is 5/1, it means that the interest rate will be fixed for the first five years and then subject to adjust every year. So if you are planning to stay in a home for less than five years, it may make sense to obtain an adjustable rate mortgage.
Different lenders follow different indexes when determining how much and how often the interest rate will go up or fall in an adjustable rate mortgage. It is very important to know which index your lender will follow and how frequently they will be able to adjust the rate.
Mortgage interest rates have been rising in the U.S. for the past few years and the experts predict that the rates will continue to go up. In such a scenario, it makes sense to lock in the interest rate when it is still low. If you are confident that the rates will go down, you can go for an adjustable rate mortgage.
Taking into account your current financial situation is important when committing to a mortgage. Don't assume that you will get a salary hike next year and be able to afford your payments even if the interest rate goes up significantly. You should determine whether or not you will be able to afford an increased amount of monthly payments.
What if you want to switch to an adjustable rate mortgage from fixed-rate owner financing?
Our clients ask this question frequently. After buying a home in a fixed-rate owner financing arrangement, they want to refinance with a traditional lender (as owner financing payments improves their credit worthiness). See also: Can you refinance after buying a home with owner financing.
While refinancing with a traditional lender, they have the option to choose between fixed rate and adjustable rate. Take into consideration all the above-mentioned tips to decide which option is better in your situation.
If you are struggling to qualify for a mortgage, we can help you buy any home you want with owner financing. Set an appointment today to learn more about our services.
Owner Financing Testimonials