Houston owner financing basics: What is balloon payment and how does it work?
Posted by Alexander Burlat on Tuesday, February 26, 2019 at 12:29 PM
By Alexander Burlat / February 26, 2019
Comment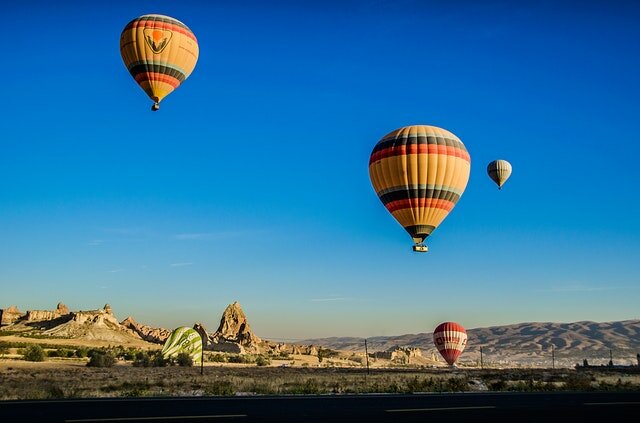 Most people believe that balloon payments are a standard practice in owner financing. This misconception stops many people from using this one of the most suitable financing option available in the Houston housing market for credit-challenged home buyers.
The reality however is that balloon payments are not a necessity. In fact, when we –here at Shop Owner Finance – help credit-challenged individuals and families buy homes in Houston with owner financing, our clients don't need to make any balloon payments. Check out this page to know how our program works.
Whether you need to make a balloon payment or not depends on your negotiations with the seller in this regard. Individual sellers may make balloon necessary because it reduces the risk of lending to a credit-challenged buyer. But when you buy a Houston home in a professional owner financing program, a balloon payment is not required. As a real estate brokerage, we make it possible for our clients to buy with no balloon.
What are balloon payments?
Balloon payments have brought a bad name to owner financing. When a balloon is specified in the owner financing contract, the buyer needs to make a large payment after a few years, typically three to seven years after obtaining seller financing.
In some cases, the buyer may be asked to pay only interest for a few years and then make a balloon payment. The seller receives the principal amount in a single payment.
Credit-challenged buyers agree to this type of arrangement because they believe their credit situation will improve in the future and they would be able to pay the balloon.
We don't recommend this because it's usually very risk for a credit-challenged buyer. What if you couldn't secure financing from a traditional lender? If you failed to make the balloon payment, the home would be foreclosed on by the seller. You may also lose all the money you paid as interest. A balloon payment can easily be tens of thousands of dollars or more, which you may not be able to pay off in one bite.
Many types of owner financing programs are available in the market. You should explore all the options and then pick the one that suits your individual situation (see more: Different types of owner financing programs in Houston TX).
Are balloon payments legal in owner financing?
When the Dodd-Frank Law was introduced, it was interpreted that balloon payments are illegal in seller financing. However they are still acceptable in residential owner financing.
There are some restrictions with regard to how big the balloon payments can be, particularly when an investor or builder is extending owner financing to a buyer. Regular sellers are exempted from most of these restrictions. Consult with a qualified professional to learn more about the legal aspects of balloon payments in owner financing.
We strongly recommend that you don't buy a home based on future projection of your income. Don't assume that you would be able to arrange a large amount of money in the future and make the balloon payment. Always buy a property after evaluating your current financial situation.
Set an appointment today to get a free consultation on how you can buy a home with no credit check or income verification.
Owner Financing Testimonials