Houston owner financing basics: Understanding pre-payment penalties
Posted by Alexander Burlat on Tuesday, May 7, 2019 at 11:17 AM
By Alexander Burlat / May 7, 2019
Comment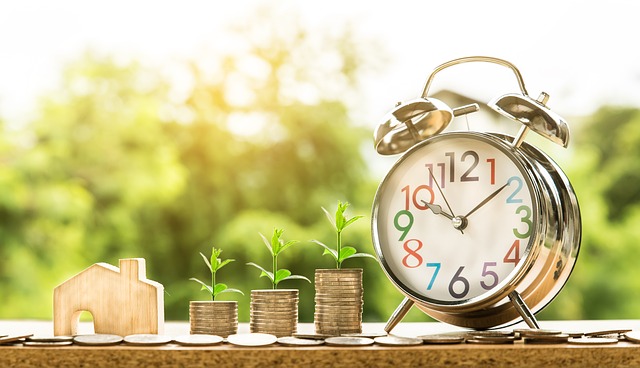 You would want to explore alternative financing programs such as owner financing and rent-to-own if you can't quality for a mortgage. It's important to find out what impact the terms you agree to in these programs may possibly have on your financial life.
Here at Shop Owner Finance, the majority of our clients are able to buy any home they want with owner financing in Houston or anywhere in Texas. A common question we are asked by our clients is what happens if they needed to prepay their loan in the owner financing arrangement and refinance with a conventional lender after a few years. Will they have to pay pre-payment penalties?
No, you don't necessarily have to pay pre-payment penalties – at least not in our program. Our clients can refinance without any negative financial consequences.
What are pre-payment penalties?
Let's say for example you took out a mortgage that you agreed to pay off in 30 years. In other words, the amortization period is 30 years. But when you obtained the loan, the interest rate was high compared to what it is today. So you want to lower your monthly payments. You may also like to refinance if you want to cash out the equity you build in your home or make a larger down payment to avoid paying private mortgage insurance (PMI).
Let's say for example you want to pay off the entire loan just after five years. It means that you are prepaying the mortgage. If you didn't pay attention to the mortgage terms at the time of signing the deed of trust, you probably didn't even know that you would have to pay penalties for prepaying your mortgage. These penalties are known as pre-payment penalties. Prepayment penalties can be up to 5 percent of the remaining balance of the mortgage.
If the remaining balance is $200,000, the pre-payment penalty amount will be $10,000. Needless to say, pre-payment penalties can be a huge financial burden if you ever wanted to refinance or pay off your mortgage for any other reason before the end of the loan term.
Pre-payment penalties in owner financing
In our program, we help our clients obtain owner financing with no provision of pre-payment penalties. This makes it possible for our clients to refinance without any hassles.
You should carefully go through the terms in the owner financing contract. Whether there will be a pre-payment penalty or not should be clearly specified in the contract. Have a qualified professional such as an attorney or a realtor take a look at the contract terms and explain them to you so that you fully understand your legal and financial obligations.
A 'no pre-payment penalty' clause can be a big advantage when you are buying a home with owner financing in Houston or anywhere else for that matter.
Owner financing interest rate is usually slightly higher than that of a conventional mortgage. The seller covers the risk of lending to a credit-challenged home buyer by asking for a higher interest rate. In our program, your payments are reported to the credit bureaus, so when your credit situation improves in a few years, you can refinance without any major negative financial implications.
In conclusion
If you are looking to buy a home with owner financing, browse the Houston home listings below and get in touch with us by filling up the form on the property page. A qualified realtor from Shop Owner Finance will help you buy your dream home: