Houston Neighborhoods Not Prone to Floods
Posted by Jhon Ford Cordova on Wednesday, November 10, 2021 at 12:24 PM
By Jhon Ford Cordova / November 10, 2021
Comment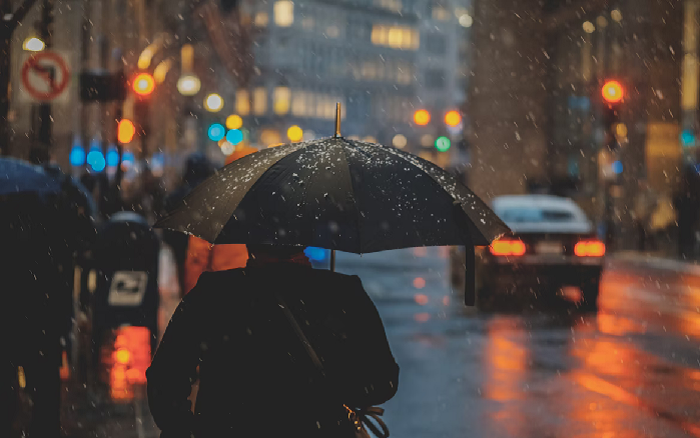 The inclement weather in Houston would mean floods in different parts of the city. With the recent hurricanes that hit Texas' largest city, you might be wondering what are the areas where flooding won't be an issue, if you're relocating to and considering Houston to be one of the destinations on your list, check out the neighborhoods that aren't prone to flooding.
Buying a home in Houston can be challenging financially despite the affordable housing market, our real estate training program can help you learn how to get the home of your choice through a unique owner financing program. It offers a 30-year amortization with reasonable payment terms and interest rates. Self-employed borrowers and credit-challenged homebuyers are welcome as the program does not ask for income verifications or credit inquiries. Explore the Houston housing market by filling out the MLS form below and let us know if you find a home in your budget and desired location. We will get you on your home buying journey in no time.
Flooding in Houston
Because they're built on 22 interconnected bayous running throughout the city (hence the name Bayou City), Houston's streets were really designed to flood and drain quickly leaving little-to-no permanent damage. Believe it or not, developers actually built the city around this intricate system of waterways to ease the flooding. Two (Addicks and Barker) of the city's 22 bayous were modified to have controlled waterflow during regular weather changes.
Streets here flood for a number of times a year but they're part of the city's design and have no lasting effect on both homes and infrastructure. Flash floods and major water inflows happen rarely but recent years saw a surge in their frequency.
Neighborhoods Less Prone to Flooding
The city has been continuously taking steps to keep flooding to a minimum even on extreme hurricanes such as Harvey. But these areas, while already established as good places to live and work, also add flood-resistance to their charm:
Briargrove
Located just right outside the 610 Loop, Briargrove offers a suburban community feel and a close proximity to the greater Houston Metropolitan area. Homes in this area are mostly modest ranches and flamboyant mansions. Locals love it here because of easy accessibility to notable shopping destinations such as the Galleria and the River Oaks district.
Houston Heights
Also known as The Heights (and not to be confused with Greater Heights), this neighborhood on the outskirts of downtown sustained no damage from the most recent devastating hurricane. Homes here would remind you of the Victorian area and the tree-lined streets add to the already picturesque residential properties. The vintage small-town vibe makes it a popular destination for families.
Rice Military
This affluent community, despite being home to a part of the Buffalo Bayou Park, surprisingly is not prone to flooding. If you're considering a more upbeat community with a homey charm and a big city feel, Rice Military offers the best of both worlds where everyone can enjoy a great time outdoors through parks, waterways, and recreational spots. The proximity to downtown Houston and other commercial hubs makes traveling to and from work a total breeze for locals here.
East Downtown
Known to locals as EaDo, it takes its name from its accurate geographic position. It's next-door neighbors to several commercially active part of the city, downtown. It's also a mere 10-minute drive from other major city hot spots including the Museum District and Midtown. While the last Hurricane brought no flood in the streets of East Downtown, bear in mind that historically, this part of the city floods easily once heavy rains starts pouring.
Afton Oaks
If there's one thing Afton Oaks is known for, it's a historic neighborhood in the corner of the 610 Loop. Convenient accessibility to business districts and Houston landmarks (including The Galleria) makes it one of the most sought-after communities all over Houston. The area has reported a strong appreciation in home prices over the past few years and with good reason, homes here sit on spacious lots with open greeneries and the streets remain flood-free even on the harshest rainfalls.
With so many neighborhoods and suburbs to choose from, navigating through the Houston real estate market can be a challenge. If you're on the market for a new home in Houston or anywhere in Texas, you can narrow down your search for the perfect home with these available properties.
Disclaimer: Shop Owner Finance/ TL Global is not a lender. We are a real estate training agency. The Content is for informational purposes only, you should not construe any such information or other material as legal, tax, investment, financial, or other advice.