Houston Homebuyer FAQs: Questions to Ask about Home's Condition
Posted by Jhon Ford Cordova on Monday, December 27, 2021 at 12:24 PM
By Jhon Ford Cordova / December 27, 2021
Comment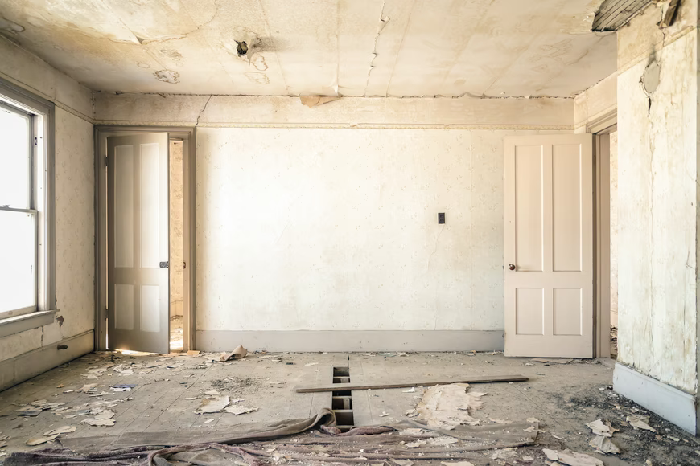 Buying a home involves decisions that can affect homeowners financially in the long run. Being one of the biggest financial undertakings for most people, it won't hurt to exercise caution to make sure that your purchase meets your needs. Prospective homebuyers tend to forget about obvious, yet important things like sewage systems, plumbing, or wiring. Once you've figured out how your home will fit in your budget, the second leg of our Houston Buyer FAQ series will guide you on the questions you need to ask the seller about the property's condition.
Homebuying can entail a lot of challenges even if you have a good credit history. Our real estate training program helps aspiring homebuyers learn how to leverage owner financing as an alternative to get the home of their choice anywhere in Houston. This third-party owner financing affords homebuyers a 30-year amortization with reasonable interests minus balloon payments. They also get to refinance through a conventional lender without worrying about pre-payment penalties. Explore the Houston housing market by filling out the MLS form below and let us know if you find a home in your budget and desired location. We will get you on your home buying journey in no time.
Questions You Need to Ask About Your Home's Condition
These queries will help you get a clear perspective of your home's specific flaws and how to prevent them:
What Major Additions or Renovations have Been Made?
While renovations and modifications can make any house feel homier, it can also be a source of problems especially if the former owner was stingy on the costs. Ask the seller or realtor about the work done on the home, if you can have other important information such as the name and contact details of the contractor who did the job, it would be better.
Are the Home's Original Plans Available?
This can be a bit of a long shot as not every homeowner has them (especially the older models). But it could come in handy if you secure it. Having it gives you the right information which can help you get a better understanding of the built-in systems, wardrobes, fixtures, and other features. If you can no longer contact the architect who designed the floor plans, maybe the firm he/she worked for has a copy of it.
Does it Come with Appliances and Systems? How Old Are They?
Having access to the original floor plans can give you a closer look at the built-in systems. If not, however, ask the seller or realtor about the built-in systems. Check the pertinent ones like condensers, water heaters, or furnaces, you won't want to worry about repairs and maintenance once the temperatures start dropping.
Is the Roof Regularly Maintained?
Buying a home is literally putting a roof over you and your family's heads, that's why you need to verify when was the last time the roof had any maintenance work. It's worth noting as well that roofs need constant maintenance, how often it should be done would depend entirely on the material it's made of, how long has it been since it was bought, as well as the types of wear and tear has it endured (hurricanes, heatwaves, and the like).
Understanding the condition of the property you're buying is but a fraction of the different factors that come with homeownership. In the meantime, you can narrow down your home buying options by searching for the perfect home through these available listings.
Disclaimer: Shop Owner Finance/ TL Global is not a lender. We are a real estate training agency. The Content is for informational purposes only, you should not construe any such information or other material as legal, tax, investment, financial, or other advice.