Houston Homebuyer FAQs: Questions to Ask About Home Health Hazards
Posted by Patricio Ponton on Thursday, December 30, 2021 at 10:45 AM
By Patricio Ponton / December 30, 2021
Comment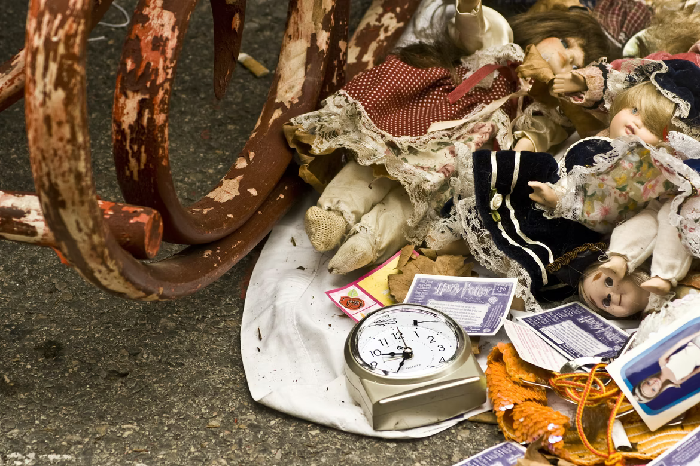 When buying a home, especially as a first-time buyer, it's easy to get attracted to big houses sitting on spacious lots, floor-to-ceiling windows, and scenic tree-lined streets. But since home buying is such a huge investment, there are many other factors worth considering. So, before you start thinking about decors, paint jobs, and renovations, this third leg of our Houston Buyer FAQ will cover all the questions you should ask about potential hazards and safety concerns.
You probably already know that home buying may pose many challenges even if you have a good credit history. Our real estate training program helps aspiring homebuyers learn how to leverage owner financing as an alternative to get the home of their choice anywhere in Houston. This third-party owner financing affords homebuyers a 30-year amortization with reasonable interests minus balloon payments. They also get to refinance through a conventional lender without worrying about pre-payment penalties. Explore the Houston housing market by filling out the MLS form below and let us know if you find a home in your budget and desired location. We will get you on your home buying journey in no time.
Questions You Need to Ask About Your Property's Potential Risks
Here are the questions you should ask so you can address the risks that your home might be facing.
Have There Been Any Problems with the Home?
This may be a bit generic or vague, but maintenance, repairs, and damage control are an inevitable part of homeownership. The catch-all nature of the question also makes it a good starting point for any buyer. It's also a great opportunity to prepare you for something you can inquire about the seller is not obliged to disclose or won't come up in the inspection. In case the house has been through major problems in the past, ask pertinent questions such as the nature of the damage, the contractor who did the repairs, their contact information, or what types of repairs were done.
Is the Property within a Flood-Prone Zone?
Texas, as in other states, require sellers and property owners to disclose flood risk information to homebuyers. Houston is built on a series of bayous with hurricanes part of its climate means there are several places around town prone to flooding. Asking your realtor or the seller about it is one way to find out about one of the biggest risks your home can have. You can also do some checking on your own with help from the Federal Emergency Management Agency's online flood map service can give you a comprehensive view of a property's vulnerability floods. Check for the property's susceptibility to earthquakes, tornadoes, and other natural disasters too.
Are there any Health or Safety Hazards You Should Know About?
Regardless of whether you're moving in alone, with a partner, or with your family, certain substances in the air, on the ground, or anywhere within the property can endanger your family. Better find out about such things as your dream home won't and shouldn't be worth that risk. A standard home inspection may cover the basics like plumbing, drainage, and heating but be sure to inquire about some of these potential health risks:
Molds
Asbestos
Radon
Lead Paint
Allergens
Understanding the condition of the property you're buying is but a fraction of the different factors that come with homeownership. In the meantime, you can narrow down your home buying options by searching for the perfect home through these available listings.
No Matching Listings
Try a new search, or click below to get notified when matching listings become available.
Disclaimer: Shop Owner Finance/ TL Global is not a lender. We are a real estate training agency. The Content is for informational purposes only, you should not construe any such information or other material as legal, tax, investment, financial, or other advice.