Houston Heights rent-to-own & owner financed homes with no credit check
Posted by Alexander Burlat on Wednesday, December 4, 2019 at 10:31 AM
By Alexander Burlat / December 4, 2019
Comment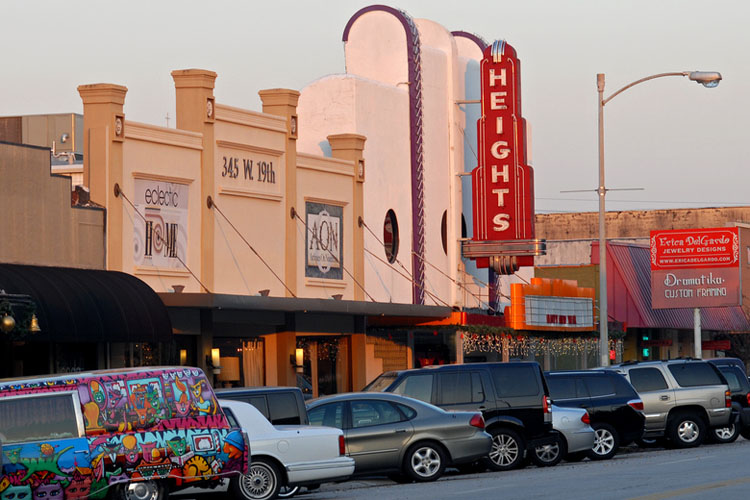 Houston Heights is one of the most popular housing markets near Houston. Close proximity to downtown and Inner Loop, excellent family-friendly amenities, greenery and good ROI prospects make this neighborhood a sought-after destination for families as well as investors. Homes in Houston Heights - located in Harris county - are very expensive with a median listing price of about $500,000, according to the National Association of Realtors. If you are looking to buy a comparatively affordable home, you can check out this list of 17 best Houston suburbs.
Browse the Houston Heights home listings below and get in touch with us by filling out the form on the property listing page to learn how you can buy any home you want here with owner financing:
Why buy a Houston Heights rent-to-own or owner-financed home
Buying a home in Houston Heights can be a good move as the neighborhood features all the amenities that families and individuals usually desire. Here are a few reasons why you should consider buying a home in Houston Heights:
Excellent amenities
If you are moving to Houston with family, Houston Heights is one of the best neighborhoods for you to consider. It has excellent amenities including community playgrounds, parks, bike trails, parks, shopping malls, restaurants, coffee shops, bars, and diners. Heights Hike and Bike Trail and White Oak Bayou Trail are some of the best destinations for fun activities in the neighborhood.
Proximity to downtown
Houston Heights is just 14 minutes drive from downtown Houston. This makes it a popular neighborhood among professionals who want to live close to Inner Loop and downtown. There are many popular neighborhoods in and around Houston Heights including Greater Heights and Lazy Brook - Timbergrove.
Schools
Despite being a small community, there are over 15 schools in Houston Heights. Field Elementary School, Harvard Elementary School, Sinclair Elementary School, Hamilton Middle School, Black Middle School, and Reagan High School are some of the most popular schools in the neighborhood.
Close-knit community
The restrictions imposed on deeds by The Houston Heights Association (HHA) ensure that the development takes place in a very planned manner in Houston Heights. The neighborhood features tree-lined wide streets and a mix of modern and historic homes. It is rated as one of the most walkable neighborhoods of Houston.
Many historic places in the area are maintained by the HHA. The association also organizes community events frequently which helps newcomers easily become part of the community.
Houston Heights Neighborhoods where You can get a Home through Owner-Finance
Greater Heights
The leafy old-town feel along with the vintage 20th-century style homes make greater heights one of the more popular residential hotspots near downtown. This peaceful vibe is complemented by cozy music venues and an indie movie house that mostly feature documentaries and art-house films.
North Houston Heights
Those who love collecting pop culture memorabilia can easily enjoy a unique shopping experience in the quirky shops all over town. The Victorian-era vibe of properties here is complemented by its tree-lined streets and its abundance of open green spaces.
Houston Heights Annex
The quiet peaceful neighborhood of Houston Heights annex offers a perfect balance as the area also features a vibrant nightlife through its abundant choices for restaurants and watering holes serving everything from eclectic cocktails to perfectly brewed beer.
Houston Heights real estate market trends
Most locals in Houston Heights are long-time residents. You will find about 5 homes listed for sale most weeks. The median listing price is $500,000 and the market is very competitive for buyers.
When buying a single-family home in Houston Heights, you need to be financially prepared as you will find only a few homes listed for sale here most weeks. You can buy a rent-to-own or owner-financed home in Houston Heights if you can't qualify for a mortgage, but be prepared to arrange for a reasonably large down payment.
Interested in learning how you can buy any home you want with owner financing in Houston Heights, get in touch with us today!