Homes for sale by owner in Houston: Free Listings, Guide
Posted by Alexander Burlat on Sunday, May 19, 2019 at 9:20 AM
By Alexander Burlat / May 19, 2019
Comment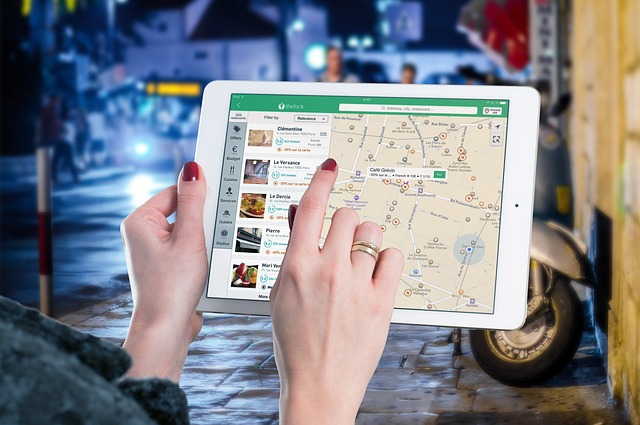 Looking for homes for sale by owner in Houston TX? Well, you can not only buy directly from the seller in our program, but also get him or her to finance the purchase in a seller financing arrangement. This is particularly beneficial if you are struggling with credit and can't obtain a traditional mortgage from the banks.
In this guide, we will explain all you need to know about homes for sale by owner in Houston. Before reading further, you can browse the home listings below and buy any home you want in our 'no-credit-check or no-income-verification' program. You can also use our state-of-the-art search to widen your search criteria based on your budget and individual requirements.
What are homes for sale by owner?
In most home transactions, the sellers enlist the services of a listing agent to put their homes up for sale on the market. The agent takes care of all the formalities involved in selling a home. The agent will:
Conduct a comparative market analysis (CMA)
Come up with a listing (asking) price.
Hold an open house.
Market the property with the help of Multiple Listing Service (MLS) and other methods.
Accept offers from the buyers.
Negotiate with the buyers and their real estate agents.
Draw up sales contract.
Help seller get through the closing process.
For taking care of all these home selling formalities, the real estate agent gets a commission of up to 6 percent of the sales price. So for example, if the home is sold for $250,000, the agent makes $15,000. The commission is split between the listing agent and the buyer agent.
Now this is a substantial amount of money that many sellers want to save on by not hiring a realtor for representation. What it basically means is that the seller looks after all the formalities mentioned above. When the seller is not represented by a real estate agent, the listing is called 'For Sale by Owner' or FSBO.
The sellers can utilize this money for many different purchases - for example offering discounts to buyers to sell their homes quickly. Some other reasons the sellers list their homes as FSBO are:
Some home owners want a complete control over the home transaction process. They don't want to rely on a realtor to market the property. Real estate agents may not give their full attention to your listing as they may be working with multiple clients at a time. In such a situation, the prospects of getting your home sold quickly may suffer.
The seller may want to list the property as FSBO if he or she is selling in a fast moving real estate market. When homes are being sold quickly and above asking price in a hot housing market, you don't need to spend a lot of time and money on marketing your property. You will anyway get multiple offers.
The home owner is an experienced seller (having sold homes in the past) and has all the necessary knowledge and skills to sell the house. He or she feels no need for an agent representation.
Advantages of buying a home listed as 'For Sale by Owner'
Buying a home listed as FSBO can be advantageous for the buyer also:
Since the seller is saving on commission, he or she will be in a better position to negotiate. The seller may be willing to offer discounts or make repairs to sell the home quickly.
You'll have direct access to the seller. It makes the entire process hassle-free. You won't have to communicate through real estate agents. The seller will be able to make decisions quickly.
It is recommended that you visit the property multiple times to make sure that you are buying the right home. If you are buying a home listed as FSBO, it will be easier for you to schedule a visit. You can contact the seller directly. If real estate agents are involved, you will rely on them for scheduling a visit for you. They may be busy and keep putting it off. It will delay the process. This can be very time consuming if you are looking at many homes trying to decide which one you should buy.
Finding homes for sale by owner in Houston
Take the following steps to find homes for sale by owner:
Before hitting the market searching for a home listed as FSBO, you should do an online search. Try to search for homes listed for sale by owner in your target neighborhoods. Visit niche websites such as ForSaleByOwner.com, FSBO.com, and REDX etc. Once you have found a few homes that fit in your budget and other criteria such as location and amenities, it's time to go out and visit these properties.
One of the common ways to find FSBO properties is through local newspapers and classified websites.
Drive around the neighborhood to decide if it suits your lifestyle. It should be close to work. If you have a family with kids, your target neighborhood should be located in a good school district.
While touring the neighborhoods, you should look for yard signs mentioning whether or not the home is listed for sale as FSBO.
Things to consider when buying a home for sale by owner
You should not drop your guard just because a professional is not involved. Here are a few important things to keep in mind if you are buying a 'For Sale by Owner' home:
When a listing agent is involved, he or she conducts a comparative market analysis (CMA) to come up with right asking price for the property. But many FSBO sellers overprice their home. They have been living in the home their entire life, so they are emotionally invested in it. This can cause them to unrealistically price their home. You should get an appraisal or CMA conducted to know the actual market value of the property.
If you can't secure a pre-approval letter from a lender, the seller might be skeptical about your financial situation. You don't need to worry. Here at Shop Owner Finance, we can help you buy any home in Houston or anywhere in Texas with owner financing. We will explain how seller financing works in an FSBO real estate transaction later in this guide.
Try to find out as to why the seller has decided not to hire a real estate agent. Make sure that you have a professional home inspection conducted.
Hire a title inspection agency to make sure that the seller has a clear title.
Go through all the clauses in the purchase contract to make sure that contingencies and other terms are in line with your home buying goals.
The seller might have misconceptions about various fees associated with selling a home including closing costs, title inspection fee, home inspection fee, escrow etc. While some of these costs are paid by the buyer as a rule of thumb (most closing costs are negotiable), the seller may wrongly believe that the buyer needs to pay all the closing costs. Make sure that you negotiate with the seller and both the parties know who is paying for what.
The fact that the seller has not hired a real estate agent doesn't mean you too shouldn't. In fact it makes sense to have a professional on your side to guide you through the process. A qualified and experienced real estate agent will help you to draw up a purchase contract and to avoid common mistakes.
Buying FSBO home with owner financing
"Can I buy a home up for sale by the owner with seller financing in Houston?"
This is one of the questions we are asked frequently by home sellers in Texas.
The answer is YES, you can buy a home listed as FSBO with owner financing. In fact as already mentioned, you can buy any home with this financing method in our program.
While we specialize in helping credit challenged buyers learn how they can obtain financing for their home purchase, we also work with a lot of regular buyers who are being financed by traditional banks.
We know from experience that a lot of things can go south even after you have obtained a pre-approval letter from a lender. A last minute surprise from your lender can derail your home buying plans.
If this happens, we will be able to help you buy the home with owner financing. In a recent article, we discussed how owner financing works. Check out this article if you learn how you can find owner financing homes in Houston.
If you are planning to buy a home listed for sale by owner in Houston, Here are a few things you should keep in mind:
Try to arrange for a large down payment. We at Shop Owner Finance recommend that your down payment should be at least 15-20 percent.
Instead of working directly with the seller, you can consider buying in a program similar to the one offered by Shop Owner Finance. Make sure that you are able to refinance any time you want. You should also not have to make a balloon payment. And most importantly, you should be able to pay off the loan over 30 years just like you do when you buy with a traditional mortgage. Our clients follow a proven, rubberstamp process when buying FSBO homes with seller financing.
Make sure that you are aware of all your financial and legal obligations. Have a real estate attorney or a specialized real estate agent go through all the terms of the owner financing contract. Make sure that these terms are in line with your home buying goals and individual situation.
In conclusion
If you are looking to buy a home listed for sale by the owner in Houston, you should follow due diligence. Don't hesitate to seek professional help.
Get in touch in case you need to buy an FSBO home with seller financing. We will help you overcome credit-challenges.