Home Hustle: The Top 5 Things to Know Before Selling Your Home in Houston
Posted by Rosa Diaz on Tuesday, May 16, 2023 at 8:59:58 AM
By Rosa Diaz / May 16, 2023
Comment
Home Hustle: The Top 5 Things to Know Before Selling Your Home in Houston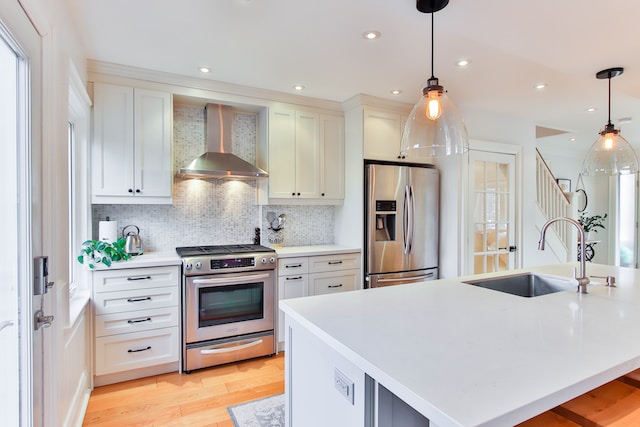 The Houston Housing Hustle
Houston, we don't have a problem, we have a bustling real estate market! As the fourth largest city in the U.S, Houston's real estate scene is as diverse as its cultural backdrop. Whether you're a seasoned home seller or a greenhorn, selling a house can feel like trying to navigate a space shuttle through a meteor shower. That's where this guide comes in, to help you take the bull by the horns and steer your way to a successful sale.
#1 Understanding the Houston Market: Timing and Trends
Seasonal Shifts: Houston, We Have Liftoff!
Like Texas weather, the real estate market can be unpredictable. Generally, spring and summer are peak seasons, with buyers popping up like bluebonnets in a Texas meadow. Yet, don't discount the cooler months. Houston's mild winters can still attract a steady stream of interested buyers.
Stay Trendy: Houston's Hot Neighborhoods
Knowing what's in vogue is not just for fashion but also for real estate. Keep an eye on emerging neighborhoods. Areas like The Heights or Eado have gone from barely on the radar to hot property in no time flat.
#2 Home Improvements: What's Worth Your Buck
The Kitchen is King
They say everything's bigger in Texas, and this includes the love for spacious, modern kitchens. An updated kitchen can be a major selling point. If you're considering improvements, start here.
Don't Forget Curb Appeal
First impressions last, and your home's exterior is the first thing buyers see. Sprucing up the yard and ensuring the front of your house is appealing can give you a leg up on the competition.
#3 Pricing Your Home: The Art and Science
The Right Price: It's a Balancing Act
Pricing your home is like a high-stakes game of Texas Hold'em—you've got to know when to hold 'em and when to fold 'em. Too high, and you might scare off potential buyers. Too low, and you risk leaving money on the table.
Seek Professional Help: The Role of Real Estate Agents
A knowledgeable real estate agent can be your ace in the hole. They can help you assess the value of your home and set a competitive price based on market conditions.
#4 Legalities and Paperwork: Crossing the T's and Dotting the I's
Understanding Disclosure Requirements
In the Lone Star state, sellers are required by law to disclose certain information about the property. Failing to do so can land you in hotter water than a Texas summer day.
Getting Your Documents in Order
From your original purchase contract to any records of repairs or improvements, having all your documents organized can help streamline the selling process.
#5 Marketing Your Home: Showcasing the Best of Your Houston Homestead
Staging: Dressing Up Your Home for Success
Staging your home can make a world of difference when it comes to attracting potential buyers. A well-staged home can help buyers visualize themselves living there, which can speed up the sale process.
Online Presence: Making the Most of Digital Real Estate
Most buyers start their house hunt online. High-quality photos and compelling description can help your home stand out in the crowded digital marketplace.
Top 5 Things to Know Before Selling Your Home in Houston
Here's the meat and potatoes of what you've been waiting for, the top 5 things to remember when selling your home in Houston.
Understand the market

: Stay tuned to the rhythms of Houston's real estate market. Is it a buyer's market, a seller's market, or somewhere in between?

Home improvements matter

: Don't throw your money around like confetti, focus on key areas like the kitchen and curb appeal.

Pricing is paramount

: Price it right from the start. A home that's priced too high can linger on the market, becoming as appealing as last week's leftovers.

Legalities and paperwork

: Keep your ducks in a row when it comes to disclosures and necessary paperwork. You don't want any surprises throwing a wrench in the works.

Market your home effectively

: Dress your home up to the nines with staging and create a strong online presence to attract buyers.
FAQs: Your Burning Questions Answered
1. When is the best time to sell my house in Houston?
There isn't a one-size-fits-all answer. While spring and summer are traditionally hot seasons for home selling, the Houston market remains active year-round due to its mild winters.
2. How can I determine the right price for my home?
The best way is to compare recently sold homes in your neighborhood that are similar in size, features, and condition. Hiring a professional real estate agent can also provide valuable insight.
3. Do I need to hire a real estate agent?
While it's not mandatory, having a seasoned pro in your corner can make the process smoother. They know the ins and outs of the market and can help with everything from pricing to negotiation.
4. What are the legal requirements when selling a house in Houston?
Texas law requires sellers to complete a disclosure form that outlines the condition of their property. An experienced real estate agent or attorney can help you understand these requirements.
5. How can I make my home more appealing to buyers?
Focus on enhancing curb appeal, decluttering, deep cleaning, and staging your home. Also, consider minor updates, particularly in high-impact areas like the kitchen.
6. How can I sell my house fast in Houston?
Pricing it right, ensuring it's in great condition, and marketing it effectively are key. Remember, first impressions count, so make sure your home is ready to dazzle potential buyers.
The Houston Homestead Hustle
There you have it folks! The top 5 things to know before selling your home in Houston. Remember, every home, every neighborhood, and every seller's situation is unique, just like Houston itself. It's not just about crunching numbers or following trends, it's about understanding your goals, knowing your home's worth, and showcasing it in the best possible light. And remember, just like Houston's famous hospitality, keep the process friendly and warm. After all, you're not just selling a house, you're passing on a home.