Hockley, TX Rent-to-Own & Owner-Financed Homes (No Credit)
Posted by Alexander Burlat on Thursday, June 24, 2021 at 3:27 PM
By Alexander Burlat / June 24, 2021
Comment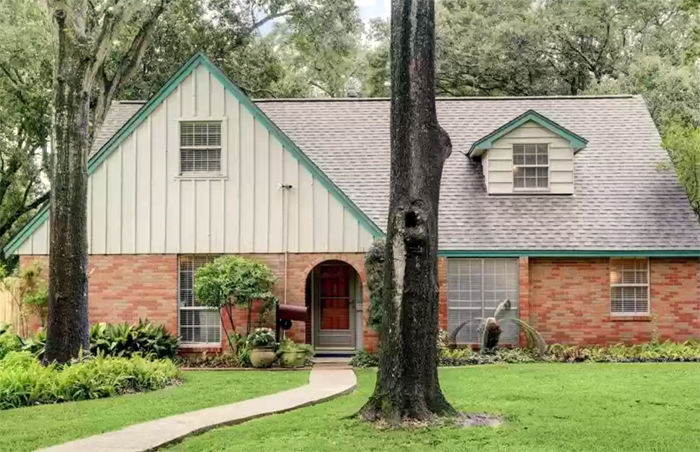 Hockley is located a little over 35 miles northwest of Downtown Houston and 34 miles west of The Woodlands. It has been a railway hub since 1857 but grainfields, livestock ranches, homes, and awesome must-do activities may all be found here. The city serves as a major rail hub for Houston, Austin, and a large portion of Central Texas. One of the community's primary jobs is the Southern Pacific train line. Other notable residential areas include Prairie View, Magnolia, and Pinehurst.  Hockley is a rapidly growing community that has many business opportunities and provides a safe environment for raising families.
Many homebuyers aim for the quality of life in Hockley. When shopping for a house in the Hockley housing market, even wealthy homebuyers who are financially disciplined but can't prove their income struggle to get a standard mortgage. Rent-to-own in Hockley may sound like the second-best option but you might want to rethink that—if you opt for this, you will lose a lot of the inventory you can choose from as compared to owner-financing where you can choose any home listed on the market without a credit check and income verification.
In this guide, you will have free access to all the homes listed for sale in Hockley. You will also learn how you can buy any of these homes with owner financing.
Why Buy an Owner-Financed Home in Hockley, TX?
The following Hockley real estate market overview will help you decide if the city is the right home buying destination for you and your family:
The median listing price is around $375K with 200-300 homes for sale, ranging from $150K to $6.2M.
The median days on market is 150 days but this is a market that changes frequently.
Oil Ranch is one of Hockley's attractions and fun things to do; you and the kids may milk a cow, play in the stockyard maze and large hay barn, feed cattle and how to rope a calf, go fishing, swimming, and paintballing at this vast working ranch and local amusement park.
When you visit Zube Park, you'll discover paths, a playground with a separate spray park, a picnic area, a soccer field, and disc golf, as well as the Houston Area Live Steamers' extremely amazing run.
At the Hockley Recreational Complex's Derby Track, soapbox cars and gravity races are on exhibit, and the young and young-at-heart can sign up to participate. While derby racing activities prepare to return, you can keep up with the latest news on the Greater Houston Soap Box.
If you're looking for some fun with friends, Jimbo's Road House— the entertainment at this laid-back venue includes live bands, darts and billiards, happy hour, karaoke, and steak
nights, to name a few. It's the place to go if you want chilled alcohol, friendly biker bar vibes, and a good time.
Most Popular Hockley Neighborhoods for Owner-Financed Homes
New Kentucky Village
A quiet neighborhood of affluent manor-style homes with vintage designs, the Village of New Kentucky offers picturesque street views teeming with gorgeous landscaping. Residents also get to enjoy modern suburban amenities thanks to its walking paths, tot lots, community pool, and hiking trails. 
Windrow
Newly constructed homes that condone the concept of open living spaces and flexible designs offer Windrow residents a charming escape away from city living. Highway 290 provides accessibility for city sites and attractions but the nearby Zube City Zoo and Splash Pad offers families loads of things to enjoy. 
Becker Meadows
The premier choices for modern home designs along with a peaceful, family-friendly environment make this Master-Planned Community a popular housing market. The accessibility of restaurants and shopping districts as well as the $265,000 median listing home price also makes Becker Meadows friendly to budget-conscious homebuyers.  
Cypresswood Trails
The cozy vibe and the modern layout of Newly-constructed properties within Cypresswood Trails make this part of Hockley an irresistible housing market, especially to first-time homebuyers. It's also filled with wonderful amenities that offer residents a modern suburban lifestyle not found in a typical neighborhood. 
Bauer Landing
The newly-constructed homes and modern home designs make Bauer Landing an urban oasis that gives its beloved residents the best of both worlds. The amenity-rich neighborhood offers a cozy vibe while giving easy access to some of Houston's well-loved shopping, dining, and entertainment venues.  
Other Areas to Buy Owner-Financed Homes in Burleson
| | |
| --- | --- |
| Abraham Roberts | Miramesa |
| Bridgeland Parkland Village | Mound Creek |
| Brushy Creek | Pembleton Geo |
| Creekridge | Provence Square |
| Denson Jesse | Ranch Country |
| Franklin Square | Rocky Creek Estates |
| Glenwood Estates | Saddlewood Farms |
| Green Edward R | Solomon Brown Abs |
| Greenland Square | Spring Creek Estate |
| Hockley | Spring Creek Ranch |
| Holly Springs | Stone Creek Ranch |
| Hunter Creek Estates | Washington Square |
| Mallard Crossing | Westgreen Square |
Best Places to Buy a Home Near Hockley
How to buy no credit home in Hockley with owner financing
Went-to-own is a common financing option for homeowners who are self-employed or have poor credit, it has significant drawbacks, such as the inability to shop from a larger inventory. Working with a seasoned Realtor in an owner-financing arrangement, on the other hand, allows you to pick from any of the properties available in the Hockley property market. Fixed interest rates, no credit check, no income verification, no balloon payment, and no prepayment penalty are some of the features that make owner-financing stand out from other arrangements.