Hiring a realtor for buying a home with owner financing in Houston TX
Posted by Alexander Burlat on Monday, May 6, 2019 at 5:23 PM
By Alexander Burlat / May 6, 2019
Comment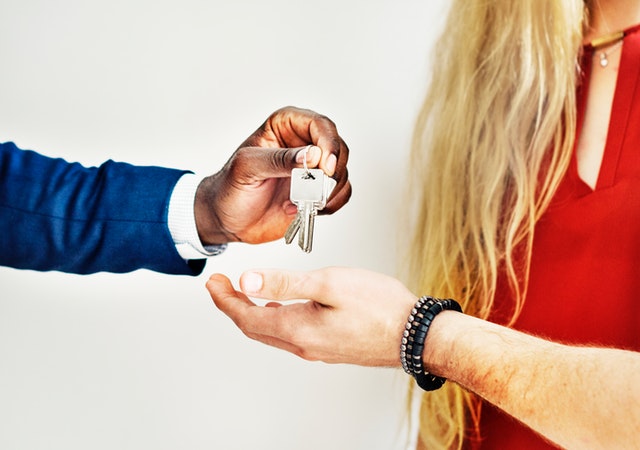 Most real estate agents work with home buyers who finance their home purchase with a traditional mortgage. Here at Shop Owner Finance, we work with individuals and families who explore alternative financing options after being turned down by the banks due to credit challenges. In this situation, working with a realtor who doesn't have any experience with alternative financing programs may not be a good idea.
Before we discuss what things you should take into consideration when hiring a realtor, let's first understand why it is important to work with a specialized professional:
Owner financing contracts are customizable
Unlike a traditional mortgage where you agree to a pre-specified set of terms and conditions, owner financing terms are not set in stone. The home seller and buyer can negotiate the terms in any way they want. The terms become legally binding when they are specified in the purchase contract. It is for this reason that owner financing contracts are fully customizable. While this makes owner financing a flexible financing program for credit-challenged home buyers, this can also potentially lead to certain complications.
You may end up committing to terms that don't align with your home buying goals and current financial situation.
In this scenario, it is important to hire a real estate agent who can guide you, negotiate with the seller on your behalf and protect your best interests in an owner financing arrangment.
Here at Shop Owner Finance, we are able to help our clients get owner financing with the best terms because we specialize in working with credit-challenged home buyers. Our rubberstamp process leaves no room for confusions or legal and financial complications.
Most real estate agent don't know to how to find owner financed homes
You can buy an owner financed home in Houston without any credit check or income verification, but there is a catch. Not every home put on the block is up for sale with this financing program.
Most real estate agents don't know how to find owner financed homes in Houston. They rely entirely on Multiple Listing Service (MLS).
On the other hand, our program enables our clients to buy any home they want with owner financing in Houston or anywhere in Texas.
It means that you don't have to make any compromises. You can buy your dream home just the way you would have, had you obtained a mortgage from a bank.
Things to consider when hiring a real estate agent
Apart from having experience in working with credit-challenged home buyers, your realtor should meet the following criteria:
The agent should be licensed.
He or she should have experience helping people buy homes in your target neighbourhoods in Houston.
You shouldn't have to pay any commission to the realtor. The buyer's agent is paid by the seller. Here at Shop Owner Finance, we assign you a licensed realtor who negotiates with the seller on your behalf, do all the paperwork and guide you through the closing process at no additional cost to you.
The realtor should be experienced enough to deal with last-minute surprises. We also work with regular home buyers who are financed by banks. We have seen banks turning down mortgage applications even after pre-approving the loan. It can happen for a variety of reasons such as a drop in your credit score due to job change or a new line of credit. We can help you buy with owner financing even if the bank has some unpleasant surprise in store for you at the last moment.
In conclusion
As already mentioned, owner financing is one of the best options for credit-challenged home buyers, but you should make sure that you are protecting yourself legally and financially when exploring this method.
If you are considering owner financing, explore the listings below or use our state-of-the art search to find your dream home in Houston, TX. Fill up the form on the property listing page. A realtor from Shop Owner Finance will promptly get in touch with you.