Highlands at Mayfield Ranch, TX Owner-Financed & Rent-to-Own Homes (No Credit)
Posted by Alexander Burlat on Thursday, April 14, 2022 at 12:06 PM
By Alexander Burlat / April 14, 2022
Comment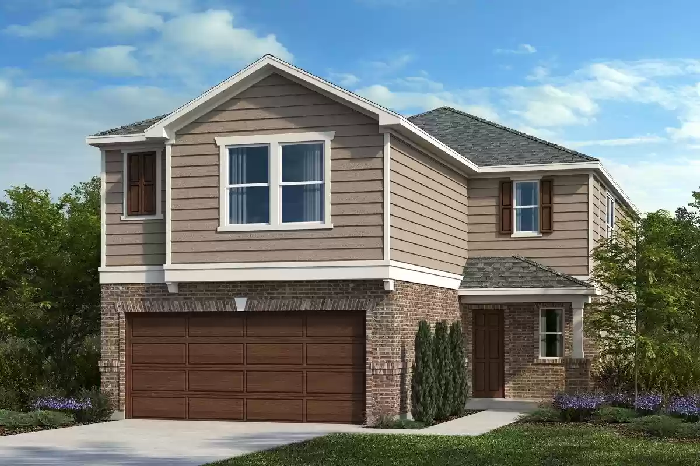 Right at the heart of Williamson County sits Highlands at Mayfield Ranch, a recently-developed community. Most families looking to move to the Austin or Round Rock area find this neighborhood charming because of its sprawling parks, diverse amenities, and of course, top-rated public schools. Since it's one of the more recent developments in the area, homebuyers can expect modern homes (some of which can be upgraded to have smart features) and well-landscaped lawns that make the idyllic suburban ambiance even more pleasant.
Generally, homes in this neighborhood cost anywhere between $400,000 to $800,000. If you struggle with securing a mortgage approval because of credit scores or unverifiable income, third-party owner financing can help. Arrangements of this sort in this area (zip codes 78681 and 78628) can help home buyers purchase any home in the area without credit and income inquiries. And like a bank-approved homebuyer, you can also get a 30-year amortization period without worrying about balloon payments or pre-payment penalties.
This guide will help you learn how to leverage owner-financing to make your get your dream home regardless of your credit situation:
Why Buy an Owner-financed Home in Highlands at Mayfield Ranch, TX (78681, 78628)?
Here are a few reasons why you should consider buying a home in Mayfield Ranch:
Homes in the area come in varying price points and can range anywhere from $400,000 to $800,000.
This recently-constructed community features modern home designs with beautifully landscaped front lawns.
It sits right beside Southwest Williamson County Regional Park which houses 11 soccer fields, two softball fields, eight tennis courts, four basketball courts, a football stadium, a 400-meter track, as well as a playscape for kids to enjoy.
The area is sprawling with open green spaces to enjoy outdoor recreational activities. They're accessible within 10 minutes or less from most homes in the community.
Highlands at Mayfield Ranch is located at a 15-minute drive to downtown Round Rock and a little over 30 minutes away from downtown Austin. It's easy to get to business and commercial hubs even during rush hours.
Local shops, restaurants, and other entertainment venues are also found throughout town so you won't need to drive that far.
It's also home to several top-rated schools including Chandler Oaks Elementary, James Garland Walsh Middle, and Rouse High.
How to Buy an Owner-financed Home in Highlands at Mayfield Ranch (78681, 78628)
When you are struggling with credit, getting your dream home in Highlands at Mayfield Ranch can be challenging but not impossible. If you struggle to secure mortgage approvals because of stringent lender requirements, owner-financing can help you choose any residential property (single-family in a loanable condition) listed in the area or anywhere in greater Austin. This arrangement requires no credit inquiries and it gives you a 30-year amortization period with a good chance of rebuilding your credit with each monthly payment.
Interested in learning more? Set an appointment with us today!