Hays County, TX Owner-Financed & Rent-to-Own Homes with No Credit Check
Posted by Patricio Ponton on Wednesday, February 16, 2022 at 9:47 AM
By Patricio Ponton / February 16, 2022
Comment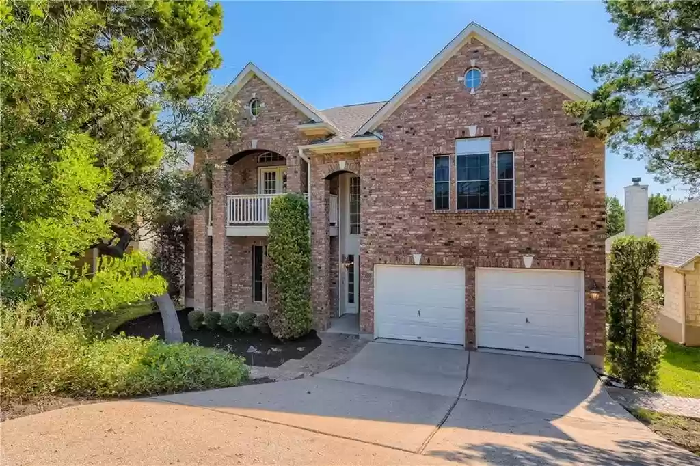 The abundance of greens and natural enclaves around Hays County creates a refreshing vibe that can be felt in its neighborhoods and suburbs. If you're a nature lover or just prefer getting some fresh air outdoors, you'll definitely feel at home here. The rural vibe and luxurious home designs at affordable price points make it one of the most coveted residential spots in the area with homes staying listed for an average of 40-50 days or less. It's currently a buyer's market with more than 1,000 homes listed for sale.
An average home in Hays costs around $420,000 with property values shifting up or down depending on the size, age, and location. Most homebuyers in the area prefer to go the conventional route and work with banks to finance their homes. Those who consistently get denied usually due to low credit score, self-employment, or nationality, usually find rent-to-own as the immediate alternative. Our third-party owner financing program, however, can help you learn how to buy any single-family home of your choice without having to go through the standard verifications most lenders require.
This guide will help you learn how to leverage owner-financing to make your dream of owning a home here a reality regardless of your credit situation
Why Buy an Owner-financed Home in Hays County, TX?
Here are a few reasons why should consider buying a home in Hays County:
Diverse housing options that come in a variety of designs and price points ensure that there's a place to call home for every homebuyer in Hays' quiet neighborhoods.
Open green spaces that offer a host of recreational activities and simple venues to sit back and enjoy some fresh air easy to come to buy throughout Hays. It also offers no shortage of specialty shops and local dining spots that are sure to satisfy any craving.
There are special venues for unique activities and attractions such as tours or tasting events at the Duchman Family Winery, swimming in a forested area at the Blue Hole Regional Park, or a day with nothing but outdoor sights at Jacob's Well Natural Area.
Hays has some of the most unique but vibrant festivals beyond barbecue cook-offs such as Dripping Springs Pumpkin Festival, Cowboys and Gauchos, Wurstfest, and the Wimberley Wine Walk Festival.
Hays has 60 public schools and some of the high-ranking ones are Elm Grove Elementary, Laura B. Negley Elementary, Ralph Pfluger Elementary, Sycamore Springs Middle, and IDEA Kyle College Preparatory.
Most Popular Hays County Cities and Neighborhoods for Owner-Financed Homes
San Marcos
Hays' county seat projects a picturesque rural view that complements the diverse houses around San Marcos that range from lodge-style houses to modern farmhouses, and conventional suburban properties. It's also one of the most animal-friendly cities in the state as it continues to enrich its ongoing adopt-a-pet program.
Kyle
A city conveniently sandwiched between San Marcos and Austin offers convenient business and commercial hub locations while still enjoying the refreshing residential vibe of the city itself. Apart from being Texas' self-proclaimed pie capital, Kyle's downtown area offers a lot of options for barbecues and Tex-Mex cravings.
Wimberley
This peaceful and quiet city has a lot to offer than just the tranquility of a small town. Wimberley is home to one of the finest Italian Wine Vineyards in the state while boasting some of the best outdoor attractions outside the famous city of Austin. It's also poised to officially become a community focused on growing the industry with some of the best homegrown talents.
Other Areas to Buy Owner-Financed Homes in Hays County
Cities
Hays

Mountain City

Woodcreek
Cities Shared with other Counties
Village
Bear Creek
Neighborhoods and Communities
Ghost Town
Goforth
Hays County Zip Code Areas for Owner-Financed Homes
78155

78133

78132

78655

78636

78666

78737

78620

78619

78736

78610

78606

78130

78623

78652

78640

78656

78676

78739
How to Buy an Owner-financed Home in Hays County
Rent-to-own homebuying arrangements have become quite a popular alternative for those who consistently get denied by conventional lenders. Most, if not all, aspiring owners find it financially feasible but it does not give them the flexibility to pick the perfect home that suits their needs. Our unique owner-financing program, on the other hand, lets you buy a single-family home of your choice in Hays or anywhere in Texas, granted it's in loanable condition. The program requires offers 30-year amortization and homebuyers can refinance anytime without worrying about balloon payments or pre-payment penalties.