Harvest Green TX rent-to-own & owner financed homes with no credit check
Posted by Alexander Burlat on Tuesday, February 18, 2020 at 3:11 PM
By Alexander Burlat / February 18, 2020
Comment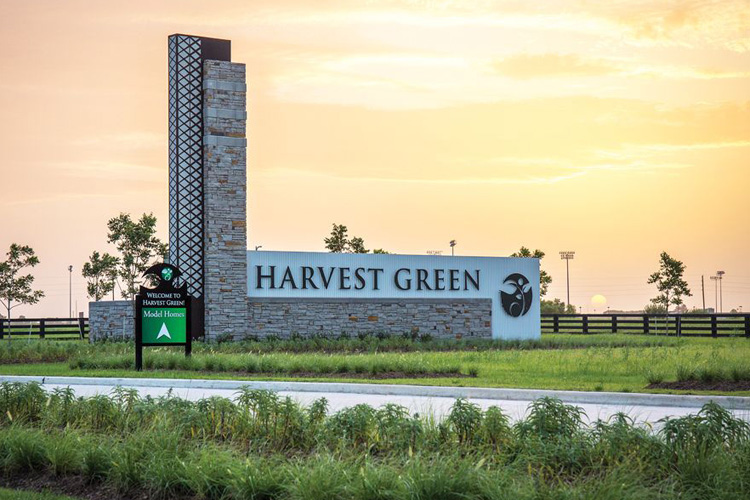 If you are looking to buy a rent-to-own or owner-financed home in Richmond area, one of the master-planned communities you should definitely explore is Harvest Green. The neighborhood – located in Fort Bend county – features 300 acres of lakes and waterways, plenty of greenery and, 50 acres of parkland among several other amenities. It is situated in close proximity to Sugar Land and Katy – two of the best areas to live in near downtown Hyouston. The community is located just 30 minutes from downtown, connected via Interstate – 69. You will find about 70 homes listed for sale in Harvest Green. It means that you can easily find a beautiful single-family home for your family.
If you are planning to buy a home in Harvest Green, but struggling to qualify for a mortgage we can help you learn how to buy any home you want in this neighborhood with no credit check or income verification. Explore home listings in Harvest Green and nearby areas, fill out the form on the property listing page and get in touch with us to learn how to buy your dream home regardless of your credit situation:
Why to buy a rent-to-own or owner-financed home in Harvest Green (Richmond)
Here are a few reasons you should consider buying a home in this beautiful 1,300-acre community located just west of Grand Parkway:
Planned development: The residential as well as commercial development has happened in very planned manner. This has led to the development of excellent amenities including trails and greenery.
Rural vibe: The Farm Club and the Farm House are two of the most popular destinations for the local residents where they can learn farming by experts. The Farm House also features several excellent amenities including a pool, fitness center, community rooms, event lawn, lakeside amphitheater and splash pad. The residents can rent plots in the Village Farm to grow their own produce. The community has easy access to modern amenities, but is still able to maintain the rural vibe and laidback pace of life. The crime rate is relatively low.
The community also features a 200,000-plus square feet of commercial/retail space.
Harvest Green real estate market trends
The community features over 2500 residential properties, mostly single-family homes. The home prices start at $260,000, so you will find it easy to afford a home here. Rated as one of the best master-planned communities in the United States, Harvest Green is a competitive market which means that you will need to be financially prepared when you are in the market looking for a home here. As already mentioned, you will find over 70 homes listed for sale here most weeks.
How to buy a rent-to-own or owner-financed home in Harvest Green with bad credit
Bad credit is one of the biggest hurdles for people wishing to buy a home in Harvest Green.
We at Shop Owner Finance can help you learn how to buy any home you want with owner financing in Harvest Green. If you are financially disciplined and can arrange for a reasonably large down payment, you can fulfil your home ownership dream regardless of your credit situation. Get in touch with us today to learn more!