Harris County, TX rent-to-own & owner financed homes with no credit check
Posted by Alexander Burlat on Wednesday, July 17, 2019 at 4:41 PM
By Alexander Burlat / July 17, 2019
Comment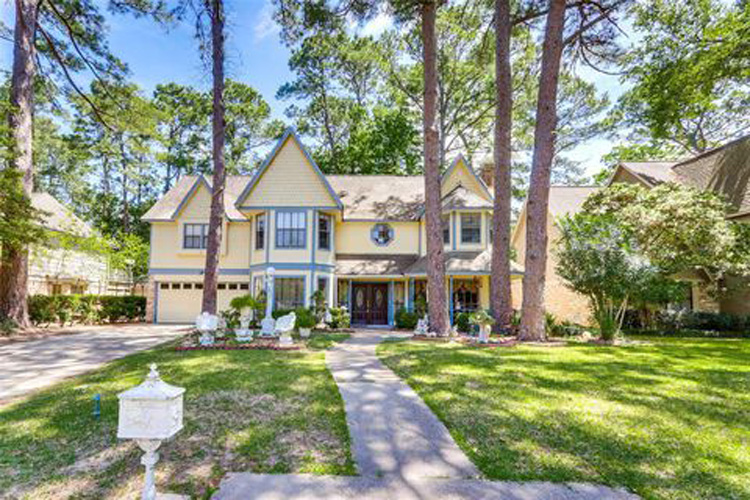 Home to over 450,000 residents, Harris County is the most populous county in Texas. While the population growth over the past two decades has fuelled the demand for housing in Harris County TX, you will find over 25,000 homes listed for sale most weeks here. It means that the county offers a wide variety of home buying options and is a popular housing market near Houston. It is particularly popular among credit challenged individuals and families looking to buy a home with no credit check because most Harris County neighborhoods are affordable. The median home price hovers around $280,000.
Harris County is home to about 1,200,000 residential properties. A mature housing market offers credit challenged home buyers enough opportunities to fulfill their home ownership dream through alternative financing options such as rent-to-own or owner financing. If you are struggling with credit, a rent-to-own home or an owner finance home is the best option for you.
You can start your home buying journey (regardless of your credit situation) by exploring a few of the Harris County home listings below. You can also access our free MLS home search function by clicking here.
Why to buy a no-credit-check home in Harris County TX
Here are some of the reasons why you should consider buying a home in Harris County TX:
Affordability
Harris County draws a lot of credit challenged homes buyers because homes are comparatively affordable. Regardless of your budget, you can easily find a home in a location that suits your lifestyle and needs. Some recent studies claim that it is comparatively easier for average wage workers to afford a home.
Top performing School Districts
One of the reasons Harris County is a popular destination for families is that it is home to top performing school districts. Here is the list of school districts in Harris County:
Aldine Independent School District
Alief Independent School District
Barbers Hill Independent School District
Channelview Independent School District
Crosby Independent School District
Cypress-Fairbanks Independent School District
Deer Park Independent School District
Galena Park Independent School District
Goose Creek Consolidated Independent School District
Houston Independent School District
Huffman Independent School District
Humble Independent School District
Klein Independent School District
La Porte Independent School District
New Caney
North Forest Independent School District
Pasadena Independent School District
Sheldon Independent School District
Spring Branch Independent School District
Spring Independent School District
Tomball Independent School District
A wide range of home buying options
Most neighborhoods are made up of single family homes. It makes Harris County an ideal place to buy a home for families who can't obtain a mortgage from a conventional lender. However, you have a wide range home buying options such as townhomes and semi-detached homes.
Amenities
Most cities, towns and neighborhoods in Harris County feature world class amenities and recreation centers such as public parks, playgrounds, community swimming pools, restaurants, malls, bike and hike trails and sport facilities.
Popular Harris County neighborhoods and cities
Greater Third Ward
University Place
Washington Avenue Coalition/Memorial Park
Braeswood
Neartown-Montrose
Westbranch
Lake Houston
Downtown
Afton Oaks/ River Oaks
Museum Park
Addicks Park Ten
Astrodome Area
Memorial
MacGregor
Meyerland
Mid West
Medical Center
Fourth Ward
Harris County real estate at a glance
Harris County homes have been appreciating in value for the past few years. Demand and supply imbalance and a strong job growth have put home sellers in the driver's seat. It means that if you buy a home when the market is still affordable you will likely realize a good return on your investment. Most neighborhoods are going through gratification in Harris County, making them desirable for professionals as well as families.
How to buy rent-to-own or owner finance homes in Harris County
The first step is to determine which Harris County city, town or neighborhood you want to buy a home in. It depends on how close you want live to your work place, your lifestyle, budget and requirements. We will help you zero in on a home that meets all your requirements. A qualified realtor will be assigned to you who will help you throughout your home buying journey at no cost to you.
Having a bad or non-existent credit won't be an obstacle because we will help you learn how you can any Harris County home with owner financing. On top of that, owner financing enables you to buy with terms more or less similar to a conventional mortgage. If you have saved enough for a down payment, you are all set.
Interested in learning more about our real estate broker service specializing in working with credit-challenged home buyers? Fill out the form below or set an appointment today!