Guide to Qualifying for a Mortgage as a Foreign Citizen in Houston
Posted by Patricio Ponton on Monday, December 27, 2021 at 10:09 AM
By Patricio Ponton / December 27, 2021
Comment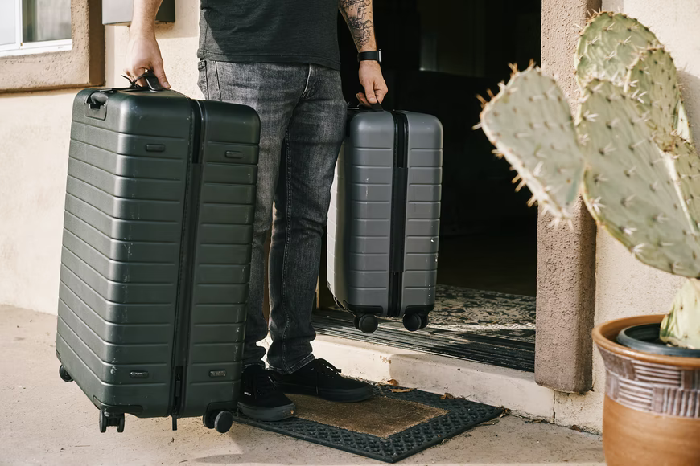 While a borrower's citizenship status remains one of the most crucial aspects that determine whether or not their home loan application will be approved, immigrants and foreigners have certain options to realize their dream of homeownership in Houston. The process may take more time due to an increased number of formalities and tons of paperwork, so it is a good idea to know what you will need. This guide explores how to qualify for a home loan as a foreign national and how mortgages work for foreign homebuyers in the Greater Houston Area.
Houston's real estate market involves a lot of formalities even for qualified homebuyers. Being a real estate training agency, we help aspiring homebuyers learn how to overcome hurdles with owner financing. Through this type of financing, homebuyers make monthly payments just like they would in a conventional mortgage arrangement with a 30-year amortization period and fixed interest without balloon payments. The best part is if you are able to qualify for a mortgage anytime in the future, you can switch to a conventional home loan without paying pre-payment penalties. The program is open to credit-challenged home buyers as well as borrowers with foreign citizenship. Start the search for your home below and let us know if you find one in your budget and desired location. We will help you buy that home with owner financing.
Who Qualifies for a Home Loan?
The Fair Housing Act of 1968 has outlawed race, religion, gender, or national origin discrimination in the financing, selling, or renting of properties. The home buying process would, however, depend on the residency status of a borrower, and these include:
Lawful Permanent Residents (Green Card Holders)
Legal aliens or more commonly known as green cardholders have access to the same mortgage qualification process when it comes to the homebuying process. They enjoy the same home financing services such as FHA Loans as well as those backed by Fannie Mae and Freddie Mac. Beyond the standard requirement of having a good credit score, Green Card Holders are also required to submit tax returns (the most recent ones), bank statements, as well as documented asset statements to secure a home loan. Depending on the lender, it's also possible for these types of borrowers to secure a home with a minimum 3% down payment.
Temporary Non-Resident Aliens (Work Visa Holders)
Legal aliens holding working visas are also eligible for loans insured by the Federal Housing Administration (FHA Loans). Since they're not citizens yet, there's a difference in paperwork with a majority of lenders asking for documented proof of employment along with the borrower's social security number. To help reassure lenders that the borrower will stay in the country, valid proof of work contract (at least 3 years), bank statements, tax returns (over the last two years), and good credit history may also be required.
Asylum Grantees and/or Refugees
Like legal permanent residents and citizens, those with asylum or refugee status in the U.S. also have access to government-insured mortgages. There are additional documents required including an arrival/departure record (I-94, issued by the U.S, Department of Citizenship and Immigration Services), an official employment authorization document, as well as a residency verification is required when applying for a mortgage. It would take a full year of having an asylum or refugee status, though, before they can apply for a Green Card and a home loan.
DACA Recipients
The U.S. Immigration Policy known as Deferred Action for Childhood Arrivals allows people illegally staying in the U.S., particularly those brought into the country as children, to stay in the county for two years (renewable) without deportation under a deferred action status. While it does not provide a path to citizenship, DACA recipients are eligible to apply for an FHA-insured loan provided that they have a minimum credit score of 620 and that the home purchase is intended as their primary residence. They're also entitled to employment authorization documents or Work Visas.
Mortgage Qualifications
The two most important documents to have for foreigners or non-U.S. citizens applying for a mortgage are Social Security (SS) and Tax Identification (ITIN). Whether you're documented or not, your SS or ITIN will be the ticket to qualifying for a mortgage. If you have either of the two, here's what you need to secure a home loan:
Proof of Current Employment (Payslips/stubs over the last 30 days are accepted)
Proof of Income (W-2 forms/1099) over the last 24 months (Income declared from overseas or in a different currency should be converted to USD)
Most recent (24 months/2years) Federal Tax Returns with schedules and attachments (those issued in a foreign language should be translated to English)
Most recent bank statements (either as a borrower or co-borrower) for all current/existing bank accounts (at least 2 for each account, those issued in a foreign language should also be translated to English)
Government-issued Identification and Resident Alien Card (if applicable)
Most recent asset or investment account statements (either as a borrower or co-borrower) for all current/existing bank accounts (at least 2 for each asset, those issued in a foreign language should also be translated to English)
Residency status and mortgage requirements are just two of the major considerations for foreigners who wish to call Houston their new home. There are other factors, but to help you narrow down your home buying considerations, try searching for the perfect home through these available listings.
Disclaimer: Shop Owner Finance/ TL Global is not a lender. We are a real estate training agency. The Content is for informational purposes only, you should not construe any such information or other material as legal, tax, investment, financial, or other advice.