Guide to first-time home buyer mortgage with no or bad credit in Houston
Posted by Alexander Burlat on Tuesday, March 26, 2019 at 9:28 AM
By Alexander Burlat / March 26, 2019
Comment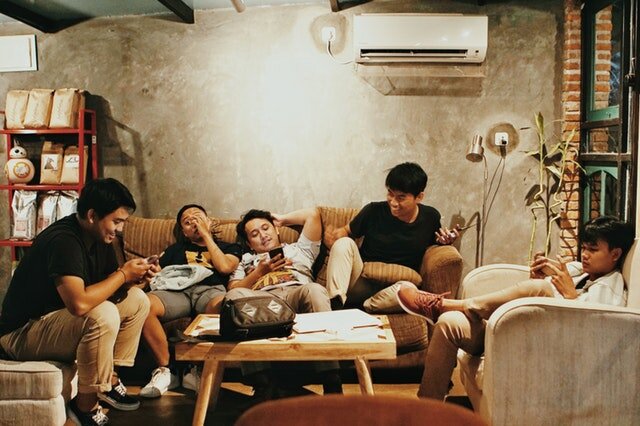 Buying your first home is a very existing experience but most buyers are intimidated by the lengthy and complicated process, to the extent that this cause them to keep putting it off. While home buyers have to navigate their way through a lot of financial and legal obligations, obtaining a mortgage is probably the most daunting one for first-timers.
Many first-time home buyers don't have a credit history. Some others are unable to obtain a home loan due to financial missteps in the past. You probably missed your student loan payments or became delinquent on your credit card bills. All these mistakes may come to haunt you when you are in the Houston housing market looking for a home. These mistakes will damage your credit. You will be denied for a conventional mortgage if your credit score is not good enough.
The question is: Should you consider buying a home if you have no or bad credit?
Well, the answer is that bad or 'no credit' should not stop you from realizing your home ownership dream. You can explore many alternative financing options. Here at Shop Owner Finance, we help first-time home buyers learn how they can buy their dream home with owner financing. They don't need a credit history or good credit score.
Here are a few tips that you can use to overcome credit challenges and buy the home of your dream without any hiccups:
Make sure you are committed
Home ownership is a big commitment. Even before you start thinking about credit scores or loans, you should make sure that you really want to own a home.
You will have a lot of responsibilities as a homeowner. You will be responsible for the property's upkeep. You will pay taxes. Home ownership will have a huge impact on your lifestyle. Weight all pros and cons and then decide whether you are financially and emotionally invested.
In a recent article, we discussed the pros and cons of home ownership in Houston.
Make sure you can afford a home
You should take a look at your current financial situation and then decide whether or not you will be able to keep up with your financial obligations as a home owner.
If you end up being delinquent on your monthly installments, you will not only lose your home but also damage your credit.
Once you know that affordability is not an issue, the next step is to decide how much house you can actually afford. You should not stretch yourself financially thin by investing in 'nice-to-have' features that you don't really need.
A large down payment
Here at Shop Owner Finance, we are a big advocate of putting at least 15-20 percent down. While some first-time home buyer programs in Houston make it possible to buy with as little as 3-5 percent down, you should try to arrange for a large down payment. This will make the home affordable. You will save a lot on interest. You will be able to pay off your loan quickly. You also won't need to pay Private Mortgage Insurance (PMI) on top of your monthly installments.
Now that you know the three most important things you should keep in mind when buying a home, let's discuss how to get a first-time home buyer loan with no or bad credit:
First-time home buyer mortgage with no or bad credit
If you have never obtained a loan, you will have no credit history. Similarly if you have a delinquency showing up on your credit report, you will have bad credit. Both the situations can derail your home buying plans if you are planning to apply for a conventional mortgage. But as already mentioned, you can explore many alternative financing options to buy a home with no or bad credit. Owner financing is one of the best alternative financing methods.
In a recent article, we discussed some challenges that first-time home buyers can overcome with owner financing.
You can buy a home with no credit check or income varication.
Self-employment is not a hurdle when you are buying with owner financing.
You can get a fixed-rate mortgage.
No balloon payments or pre-payment penalties.
You can refinance with a conventional lender any time you want.
You can buy any home you want with owner financing.
To get started on your home buying journey, explore the listings below and fill out the form on the property listing page. A qualified realtor from Shop Owner Finance will get in touch with your promptly.