Getting Rid of PMI Mortgage Dues in Houston
Posted by Christelle Anne Boquiron on Monday, December 13, 2021 at 6:02 AM
By Christelle Anne Boquiron / December 13, 2021
Comment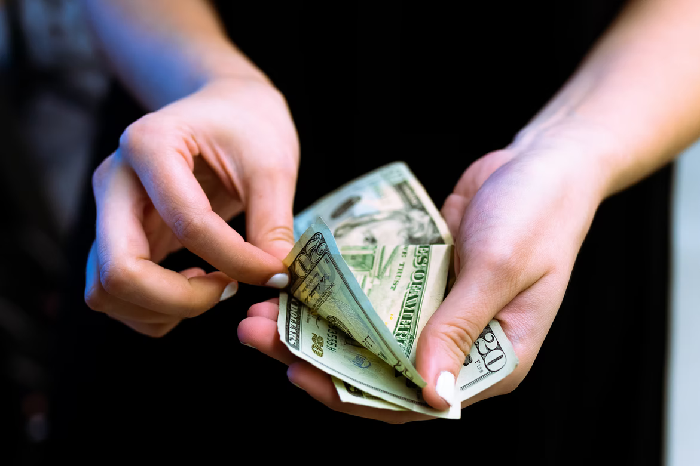 For budget-conscious homebuyers, a down payment of less than 20% would mean additional monthly costs for Private Mortgage Insurance (PMI). It's required by lenders as insurance to alleviate potential financial losses should borrowers fall short on paying their mortgage. Apart from giving you the eligibility for a lower down payment, PMIs only incur additional hundreds on your monthly payments which can sum up to thousands throughout your mortgage term or at least until you've reached the 20% payment equity on the property. The good news is, you don't have to get tied to such a responsibility for the entire mortgage tenure and this guide will show you how to break free from PMI to lighten up your monthly expenses. Note that this article only covers borrower-paid mortgage insurance (BPMI) and not the other types of PMI arrangements.
Buying a home entails a few caveats that may cause confusion among first-timers. Our real estate training program can help you learn how to leverage owner financing to get the home of your choice in Houston or anywhere in Texas. This third-party owner financing program gives aspiring homeowners benefits enjoyed by bank-approved homebuyers including a 30-year amortization period with fixed monthly payments and reasonable interest rates. It also gives the flexibility to re-finance through a conventional lender without pre-payment penalties. Explore the Houston housing market by filling out the MLS form below and let us know if you find a home in your budget and desired location. We will get you on your home buying journey in no time.
How Much Does It Cost?
PMI, according to the Urban Institute can cost anywhere between 0.25-2%, the exact amount would depend on these risk factors:
Down Payment
The basic premise behind PMI on down payments is that low down payments mean a high risk for lenders. That's why most lenders recommend a minimum 20% down payment to avoid additional costs incurred by PMI
Credit Score
It's a number that indicates how good borrowers do at paying their debt. Some of the factors that influence credit scores include New Credit Accounts (10%), Types of Credit (10%), Credit History (15%), Total Debt Amount (30%), and Payment History (35%).
Loan Type
For homebuyers on an adjustable-rate mortgage, lenders may find it less predictable for these kinds of arrangements, which may incur additional risks that warrant a PMI.
Getting PMI Off Your Monthly Mortgage Dues
You can save hundreds on your monthly PMI dues by following these simple steps:
Build Up 20% on Your Property's Equity
As mentioned before, PMI will be part of your monthly mortgage payments until you build 20% of your equity. So, it goes without saying that the faster you complete the said percentage, the faster you'll be able to get rid of this additional expense. If you can, allot extra cash toward your principal payment to build your equity much faster. You have to notify your lender that the extra payment should go to your principal balance. Otherwise, it will be carried over to your next monthly payment. Once you've built up on your equity, you can easily request your lender to cancel the PMI.
The Federal Homeowners Protection Act also entitles you to an automatic or final PMI termination. Once you get to 78% of your mortgage balance's original price, it's already subject to automatic termination. Lenders are also mandated to put an end to PMI once you're halfway through the amortization period. So, for mortgages with a 30-year amortization, it stops at the 15th year of payment.
Refinance
Refinancing can work to your advantage in different ways. PMI-wise, it will reduce your monthly burden once your mortgage balance tips below 80% of the home value. There's a caveat, though, as it can only work if or when your home has increased in value since you got the mortgage. Say you made your purchase 5 years ago with a 10% down payment and the property underwent a 15% appreciation, the home's worth will now be less than 80% of what you owe, then you can refinance and get a new loan without the PMI.
Remember, you might want to take a closer look at the closing costs and what you can potentially save from making this transaction. Likewise, if you're home's value depreciated, the equity on your property will also decline, meaning refinancing could backfire and the lender may require you to pay for a PMI.
Reappraise Your Home
First thing's first, this would only work for homes on hot real estate markets as your property's equity could reach 20% equity sooner. If you're living in such an area for the last five years and have seen your property appreciate over the last two, you might want to shell out $250-$500 for a single-family home reappraisal. Your property might turn out to have less than 80%, which will grant you eligibility to have your PMI canceled by your lender.
It's not limited to organic value appreciation. If you've made improvements, say a kitchen renovation or added a few amenities, it can potentially increase the value of your home which translates to additional equity. Should such improvements get you over the 20% equity mark, you have all the reason to contact your lender and say goodbye to that PMI.
In case you haven't checked it out, owner financing can help you traverse the complex home buying process in Houston or anywhere else in Texas. If you're on the market for a new home in Houston, you can narrow down your search for the perfect home with these available properties.
Disclaimer: Shop Owner Finance/ TL Global is not a lender. We are a real estate training agency. The Content is for informational purposes only, you should not construe any such information or other material as legal, tax, investment, financial, or other advice.