Get Connected in Dallas, TX: Networking, Social Clubs, and Community Involvement Opportunities
Posted by Christelle Anne Boquiron on Wednesday, August 30, 2023 at 4:00 PM
By Christelle Anne Boquiron / August 30, 2023
Comment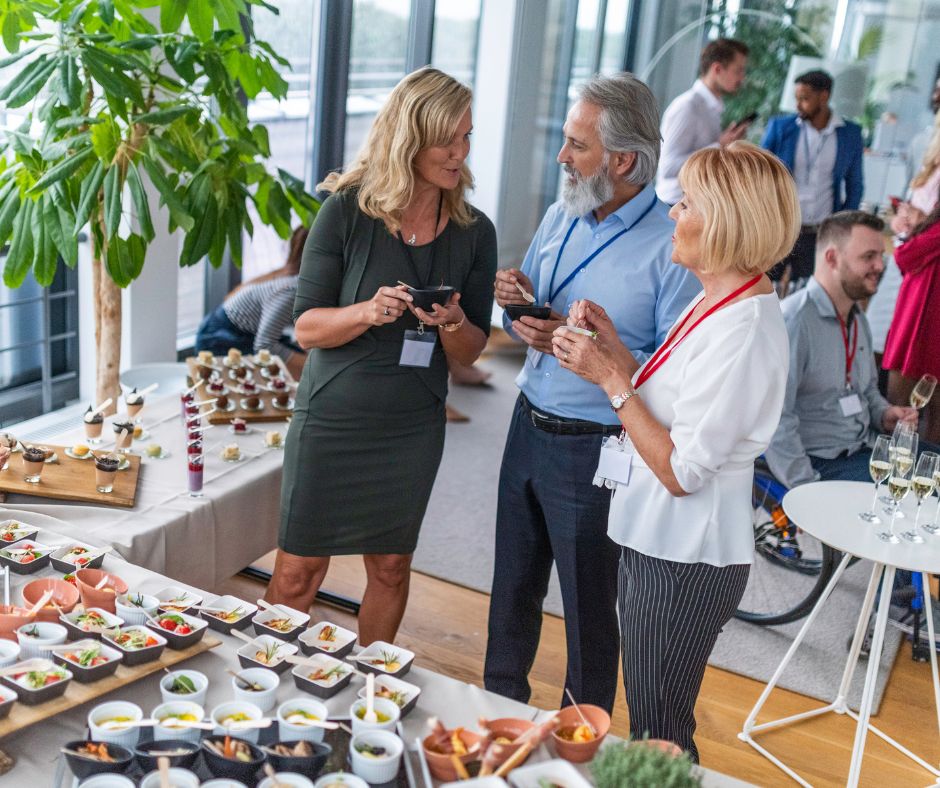 Why Dallas?
Ah, Dallas! A labyrinthine expanse where life thrives in glorious unpredictability. But what makes this city a Pandora's box of opportunities? Let's delve in, shall we?
Getting Social: The Lure of Social Clubs
Types of Clubs
The Dallas Social Club: A socialite's paradise.
Lone Star Sports Club: For the athletically inclined.
Dallas Art Aficionados: Because, why not embrace culture?
Networking: The Unsung Hero of Professional Ascendancy
Professional Events
Dallas Business Journal Events: A trove of wisdom.
Tech in Motion: Networking for tech buffs.
Niche Opportunities
Creative Mornings: For those eschewing the conventional 9-to-5.
Community Involvement: The Quintessence of Local Engagement
Volunteering Opportunities
Dallas Animal Shelter: A haven for animal lovers.
North Texas Food Bank: Sate your altruism.
Annual Events
The Dallas Festival (April): An epitome of cultural confluence.
The Great Texas Cleanup (September): Harmony meets responsibility.
Conclusion
Our expedition through Dallas's variegated opportunities has been nothing short of riveting. May these words serve as a lodestar in your quest for connection.
FAQs
Q1: What kinds of social clubs can I join in Dallas, TX?
A: Oh, the Dallas social scene is a smorgasbord of choices! Whether you're into books, sports, food, or arts, there's a club waiting for you. From the Dallas Social Club to hobby-specific gatherings like the Dallas Photography Club, the city offers an eclectic mix of settings to connect and unwind.
Q2: I'm new to Dallas. How can I find networking events?
A: Welcome to the Big D! One of the best ways to network here is through Meetup groups, LinkedIn events, or industry-specific conferences. The Dallas Regional Chamber also offers a variety of networking events, perfect for professionals eager to make new connections.
Q3: Can I volunteer even if I can only spare a few hours a month?
A: Absolutely! Every minute you can give makes a difference. Dallas offers flexible volunteering opportunities to match your schedule. From weekend shifts at the North Texas Food Bank to evening tutoring sessions, your time will be highly valued.
Q4: What are some annual events to look forward to in Dallas?
A: Oh, Dallas knows how to throw a party! Look out for the State Fair of Texas in the fall, the Deep Ellum Arts Festival in April, and the Dallas International Film Festival usually held in May. These events are fantastic ways to get involved and get to know your city better.
Q5: Do I need a membership to join a social club or attend a networking event?
A: Not always. Many social clubs offer guest passes or free initial meetings. Networking events often have an open-invitation for first-timers. However, memberships can give you access to exclusive events and discounts, so they're worth considering.
Q6: Are there opportunities for professional development alongside socializing?
A: You bet! Many clubs and networking events offer workshops, seminars, and mentorship programs. Whether you're looking to climb the corporate ladder or launch a startup, Dallas has a myriad of opportunities for professional growth.
We've traversed the gamut of opportunities for Get Connected in Dallas, TX: Networking, Social Clubs, and Community Involvement Opportunities. From embracing the allure of social clubs to discovering riveting professional events and making a tangible impact through volunteering and annual events, Dallas provides myriad avenues for deepening your connections.