Garden Oaks, Houston TX owner-financed and rent-to-own homes
Posted by Alexander Burlat on Thursday, December 17, 2020 at 1:48 PM
By Alexander Burlat / December 17, 2020
Comment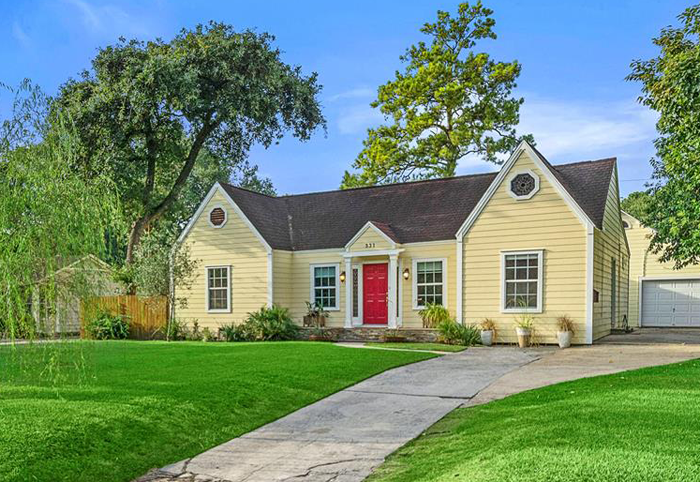 Located in Harris County and home to nearly 40,000 residents, Garden Oaks is a popular residential neighborhood in Houston. Easy access to downtown Houston, a strong community spirit, an active civic club - responsible for enforcing deed restrictions and organizing events, greenery, large sized lots, and a strong real estate market make Garden Oaks a sought-after destination for families. Downtown Houston is just 10 minutes away.
If you are looking to buy a home in Garden Oaks, but struggling with credit, we – here at Shop Owner Finance – can help you learn how to buy any home in this beautiful community with owner financing – regardless of your credit or situation.
In this guide, you will get access to all the homes listed for sale in Garden Oaks and nearby areas (77018 zip code). We will also discuss how you can buy any of these homes with owner financing.
Why to buy an owner-financed home in Garden Oaks, TX (77018)
Here are a few reasons you should consider buying a home in Garden Oaks in Houston:
Easy accessibility
If you want to live in close proximity to downtown Houston, Garden Oaks is one of the best areas. The drive to Downtown will take less than 15 minutes. EaDo, Houston Heights, Rice Military, Galleria, the Texas Medical Center and many other popular neighborhoods are commercial hubs are also in close proximity. Garden Oaks is accessible via Loop 610.
Greenery
Despite being so close to Downtown and Houston's most popular commercial and entertainment hubs, Garden Oaks features a suburban feel. Large lots measuring up to 15,000 square feet feature mature trees. Tree-lined streets are pedestrian friendly. The local civic club enforces deed restrictions about setbacks strictly, ensuring the area's planned and uniform development.
Strong real estate market
Garden Oaks homes are always in demand. The market has been competitive over the past few years, causing property values to appreciate. Due to the area's close proximity to Downtown, it's safe to assume that the migration of professionals and families would continue to drive the demand for housing. Buying a home in Garden Oaks may turn out to be a smart investment in the long run.
Though home prices start at $350,000, the median listing price is $750,000. You will find about 50 homes listed for sale here. The community features nearly 15,00 single-family homes.
Most Popular Garden Oaks Neighborhoods for Owner-Financed Homes
Garden Oaks Court
A quiet community of mid-sized homes with an eclectic mix of traditional and contemporary designs. Most properties offer an overlooking view of the walkable pet-friendly streets while residents get to enjoy several amenities on-site including a massive common area, a shaded pergola, and bubbling fountains.
Candlelight Estates
One of the more traditional enclaves within the Garden Oaks area, Candlelight Estates offers mid-sized homes and small manors that are fit for different types of homeowners. Homes here cost an average of $600,000 but there are affordable options within the $400,000 range.
Shepherd Park Plaza
This small community Harris County very popular among young families and first-time homebuyers for its competitively-priced homes. Shepherd Park Plaza's proximity to Houston's famed 'Inner Loop', easy accessibility, plenty of public green spaces, wooden lots with mature trees, and excellent family-friendly amenities are but a few reasons for its popularity.
Other Areas to Buy Owner-Financed Homes in Garden Oaks
Contemporary Garden Oaks Rep

Garden Oaks Patio Homes

Contemporary Garden Oaks Town Homes

Garden Oaks Plaza

Oak Forest/Garden Oaks
How to buy an owner-financed home in Garden Oaks and nearby communities (77018)
Buying a home in Garden Oaks can be challenging if you don't qualify for a conventional mortgage due to reasons such as foreign nationality, financial missteps in the past or self-employment.
If you've saved enough for a down payment (a minimum of 15-20%), we can help you learn how to get owner financing on any home in Garden Oaks or anywhere else in Houston for that matter. You can pay off your owner financing loan in 30 years at reasonable interest rates or refinance any time you want with a conventional lender without worrying about pre-payment penalties. There are no balloon payments, credit check or income verification.
Interested in buying an owner financed home in 77018?
Contact us today!