Galveston TX rent-to-own & owner-financed homes with no credit check
Posted by Alexander Burlat on Saturday, September 21, 2019 at 4:51 PM
By Alexander Burlat / September 21, 2019
Comment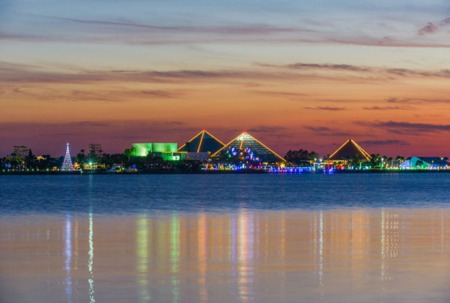 If you are looking to buy an affordable home near Houston, one of the housing markets you should explore is Galveston. Rich with a diverse community and vibrant life, Galveston neighbourhoods are suitable for credit challenged home buyers for a verity of reasons. The median home price is less than $200,000 which means that you can easily arrange for a down payment to buy a home in Galveston. As you probably already know you may need a reasonably large down payment (between 15% and 20%) to buy a home with alternative financing arrangements such as owner financing and rent-to-own in Galveston or anywhere in Texas for that matter. Another advantage of buying an owner-financed or rent-to-own home is that it's currently a seller's market, meaning there are more sellers than buyers. In a buyer's market, it's difficult to find homeowners willing to sell with no credit check. But in a seller's market, the buyers have an upper hand on the negotiation table.
If you are looking to buy a home with bad credit in Galveston, the good news is that owner financing can make it possible for you to buy any home you want. Explore the Galveston home listings below and get in touch with us. We will help you learn how to buy that home with owner financing:
Why buy a rent-to-own or owner-financed home in Galveston TX

Relaxed lifestyle
Though Galveston is an hour's drive from Houston, it offers a laidback lifestyle. It is a perfect destination for buying holiday or retirement homes. Galveston offers plenty of options to people seeking relief from hot weather, particularly during summer. The beaches in Galveston are a major attraction for tourists visiting Texas and its Gulf of Mexico coastline.
Hot rental market
Over 50% of the properties are occupied by renters in Galveston. The county is a popular destination for real estate investors. It means that you won't find it difficult to resell your owner-financed home in Galveston if you want to. You can easily find a 2-3 bedroom single-family home on a budget.
Diverse community
Though Galveston is more popular among holidaymakers, the local residents enjoy living in a close-knit community. Nearly 70% of the residents report their race to be White, while about 20% are Black or African American.
Good schools
Most homes in Galveston are zoned to Galveston Independent School District. There are 13 elementary, middle, and high schools in the city. Some of them include Oppe Elementary School, Austin Middle School, Crenshaw El, and Middle.
Affordable housing market
As already mentioned, Galveston is an affordable housing market despite the fact that home prices have skyrocketed since 2012 due to the growing popularity of the city among travelers and renters. You will find over 800 homes listed for sale most weeks in Galveston. It means that you will have a lot of options when shopping for homes in Galveston.
How to buy a rent-to-own or owner-financed home in Galveston with bad credit
While Galveston is located in a flood-prone area near Houston, it is still a popular housing market among families and individuals struggling with credit.
Most credit-challenged people with bad credit don't know that it's possible to buy any home of your choice with owner financing. This makes owner financing stand out from other alternative financing options such as rent-to-own which limits your options. It means that it's not possible to buy a home of your choice with rent-to-own. With owner financing, you can buy even a brand new home in Galveston.
Wondering how?
Get in touch with us today to learn how owner financing makes it possible.
Popular Galveston Cities and Neighborhoods for buying an Owner-Financed Home
Galveston
Homes with scenic waterfront views are but a part of the Galveston Bay Area's charm. The county's namesake (and also its seat) is home to several attractions which include restaurants, amusement rides, animal sanctuaries, and nature preserves.
Clear Lake
This master-planned community is a mere 30 minutes away from downtown, making it easily accessible to the city's major business and commercial hubs. But what makes Clear Lake City attractive to homebuyers is the premiere living environment it offers at affordable home prices.
Kemah
Kemah has earned its moniker of "The Gateway to the Bay" because of its beautiful location on Clear Creek and Galveston Bay. The waterfront homes with great views are complemented by the city's host of amenities that offer unique boating, fishing, dining, and shopping experiences to locals and tourists.
Santa Fe
The great location, inexpensive costs, and pleasant neighborhoods are several key aspects that makeup Santa Fe's unique allure. This small city's natural beauty and pleasant weather also inspire residents to slow down and have a strong sense of appreciation toward their surroundings.
Texas City
Right at the heart of Galveston County is the thriving city of Texas. New residential developments in the area give aspiring homeowners the choice to live in a tight-knit subdivision or in properties near majestic waterfronts.
Other Areas to Buy Owner-Financed Homes in Galveston County
Cities
| | | |
| --- | --- | --- |
| Bayou Vista | Dickinson | Friendswood (Shared with Harris County) |
| Hitchcock | Jamaica Beach | La Marque |
| League City (Shared with Harris County) | | |
Villages
Tiki Island
Communities
| | |
| --- | --- |
| | Bolivar Peninsula |
| San Leon | Algoa |
| Bayview | Capien |
| Crystal Beach | Gilchrist |
| High Island | |