Fulshear, TX rent-to-own or owner-financed homes with no credit check
Posted by Alexander Burlat on Monday, November 25, 2019 at 11:07 PM
By Alexander Burlat / November 25, 2019
Comment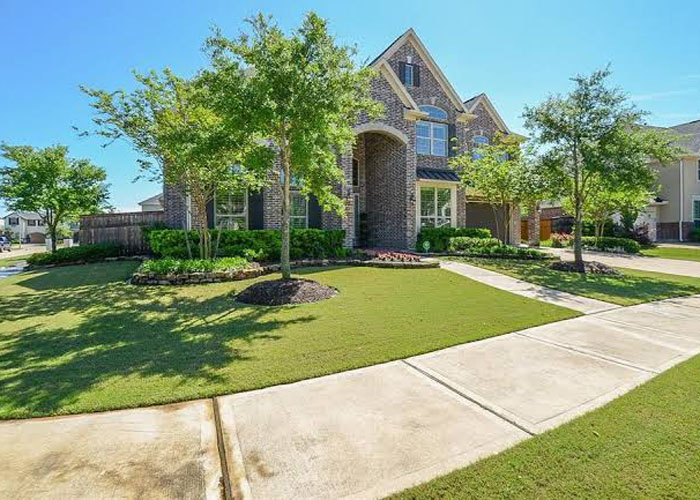 Fulshear is one of the most desirable housing markets near Houston, and for good reasons. Excellent amenities, award-winning schools, easy accessibility, and greenery are some of the features that make this suburb a popular destination for home buyers. Over 12,000 people from diverse ethnic, religious, and racial backgrounds call Fulshear their home. Fulshear housing market is very competitive and homes are comparatively more expensive than most other Houston suburbs. The median home listing price is $350,000, according to the National Association of Realtors (NAR).
If you are looking to buy a home in Fulshear with alternative financing options such as rent-to-own or owner financing, it's important that you arrange for a reasonably large down payment. Here at Shop Owner Finance, we can help you learn how to buy any Fulshear home you want even if you can't qualify for a conventional mortgage. Browse all Fulshear home listings below, find your dream home and fill out the form on the property listing page. A qualified realtor from Shop Owner Finance will get in touch with you promptly to help you on your home buying journey regardless of your credit situation.
Why buy a rent-to-own or owner-financed home in Fulshear
Let's discuss in detail some of the features that make Fulshear a desirable housing market for families and individuals alike:
Easy accessibility to downtown Houston
Though Fulshear is about a 40-minute drive from downtown Houston, it is easily accessible via FM 359 and FM 1093. Grand Parkway 99, I-10 and Westpark Tollway. You will need a vehicle for running errands, but since traffic is sparse on roads, getting around is easy and hassle-free.
Home to popular Houston neighborhoods
Some of the most popular Houston neighborhoods are located within Fulshear include:
Cross Creek Ranch
Technically, this family-friendly neighborhood is part of the famous Houston suburb of Katy. But there's a good part of Cross Creek Ranch shares some territory with Fulshear, giving locals access to the same world-class amenities and high-ranking educational systems.
Weston Lakes
If you enjoy being nestled in rolling hills and pecan trees, Weston Lakes may be the perfect home for you. Not only does it feature newly-constructed homes, but it also offers optimum quality living as well through its Championship Golf Course, sparkling lakes, and a lavish country club.
Cinco Ranch
Another master-planned community shared with Katy, Cinco Ranch offers several sites and amenities that make it popular among families with kids. Locals and residents here get to enjoy a wide selection of parks, playgrounds, shopping centers, entertainment venues, dining destinations, and a lot more.
These communities have been rated by many surveys and studies as the most desirable neighborhoods in Fort Bend County and Houston.
Other Humble Neighborhoods Where You Can Buy Owner-Financed Homes:
| | | | |
| --- | --- | --- | --- |
| Bradford on The Bend | Creekside At Cross Creek Ranch | Fulshear Run | North Fulshear Est |
| Churchill Farms | Fairway Villas | Gaston-Fulshear Corp | Polo Ranch |
| Creek Bend at Cross Creek Ranch | Fulbrook | Lakes Of Cross Creek Ranch | Riverwood Forest At Weston Lakes |
| Creek Cove at Cross Creek Ranch | Fulbrook On Fulshear Creek | Lakeside At Cross Creek Ranch | Robyn Lee Add |
| Creek Falls at Cross Creek Ran | Fulshear Creek Crossing | Legacy At Cross Creek Ranch | |
Top-rated schools
Most homes in Fulshear are served by Katy Independent School District (ISD) and Lamar Consolidated ISD. There are about 80 schools in Fulshear – some of them with a GreatSchools rating of nine or more. Here are some of the best elementary, middle, and high schools in Fulshear:
Elementary Schools
Keiko Davidson Elementary School
Ray And Jamie Wolman Elementary School
Odessa Kilpatrick Elementary School
Fred And Patti Shafer Elementary School
Woodcreek Elementary School
Stanley C Stanley Elementary School
Tom Wilson Elementary School
Roosevelt Alexander Elementary School
James E Randolph Elementary School
Griffin Elementary School
Middle Schools
Woodcreek J High School
Seven Lakes J High School
Beckendorff J High School
Tays J High School
Cinco Ranch J High School
Rodger & Ellen Beck J High School
High Schools
Cinco Ranch High School
Obra D Tompkins High School
Harmony Science Academy - West Hou
Harmony School Of Innovation – Katy
Amenities and greenery
The families living in Fulshear have access to world-class amenities such as community clubs, swimming pools, shopping malls, parks, and playgrounds. The tree-lined streets and greenery give this suburb a small-town feel.
Fulshear TX real estate market trends
As already mentioned, Fulshear is a very competitive real estate market, but if you have an experienced realtor on your side, you can easily find a home within your budget. You will find about 900 homes listed for sale most weeks which means that you have a lot of options to choose from.
While the neighborhoods such as Fulbrook are the most expensive with a median listing price of $500,000, you can easily find an affordable home in many other neighborhoods such as Cumings where the median listing price is $220,000.
How to buy a Fulshear rent-to-own or owner financing home with no credit check
Here at Shop Owner Finance, we have developed a system that can help you learn how to buy a Fulshear home even if you are struggling with credit issues. Both – rent-to-own and owner-financing – are best suited for credit-challenged home buyers as these alternative financing options don't necessarily require credit or income verification. However, owner financing is a better option as you get 100% ownership on closing and your payments are reported to credit bureaus. It means that you can refinance with a conventional lender whenever your credit situation improves.
Get in touch with us today to know more about how owner financing works.