Friendswood TX rent-to-own & owner financed homes with no credit check
Posted by Alexander Burlat on Saturday, October 19, 2019 at 4:39 PM
By Alexander Burlat / October 19, 2019
Comment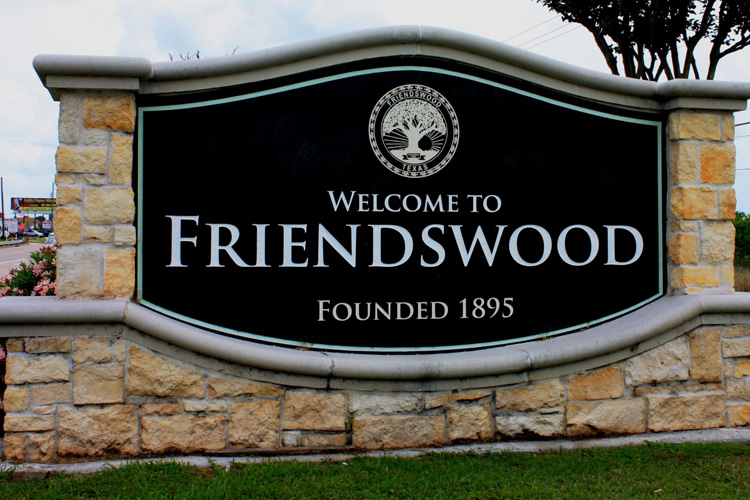 With a large community of retirees, top-rated schools and affordable housing, Friendswood TX is one of the best suburbs to buy a home in near Houston. This suburb is particularly popular among families as Friendswood neighborhoods are served by several top-rated schools. The quality of life is also a feature that people like about Friendswood. There are a lot of parks and green spaces.
If you are a credit challenged home buyer planning to explore alternative financing options such as owner financing or rent-to-own, you should definitely consider buying in Friendswood. Explore the Friendswood home listings below and get in touch with us by filling out the form on the property listing page. We will help you learn how to buy any home you want in Friendswood without credit check or income verification.
Why to buy a rent-to-own or owner financing home in Friendswood TX:
In this guide, we will explain all the features that make Friendswood TX a desirable neighbourhood among families and individuals alike:
Accessibility
Located about 40-minute drive from Houston, Friendswood TX is easily assessable. It's located about 20 miles from Houston. Amenities such as retail shops, shopping malls, restaurants and major employment centers are in close proximity. Timber Creek Golf Club, 1776 Memorial Park, Frankie Carter Randolph Park, Baybrook Mall and Walmart are among some of the popular places to spend quality time with family and for shopping.
The best thing about living in Friendswood TX is that you will find almost all amenities at a walking distance It is close to Beltway 8, Gulf Freeway and Texas Highway 35.
Most neighborhoods in Friendswood have wide, tree-lined street, making long walks an enjoyable experience. You won't miss car if you want to move around in Friendswood.
Since downtown Houston is in close proximity, a lot of professionals have moved to Friendswood. They find the daily commute to Houston easy and comparatively less time consuming.
Top quality school districts
Most homes in Friendswood are served by Friendswood Independent School District and Clear Creek Independent School District. There are many top-rated elementary, middle and high schools in Friendswood. Here are some of the notable schools in this master-planned community:
Elementary Schools
C W Cline Elementary School
Windsong Intermediate School
Walter Hall Elementary School
C D Landolt Elementary School
Rustic Oak Elementary School
Zue S Bales Intermediate School
P High Greene Elementary School
Middle Schools
Westbrook Intermediate School
Friendswood J High School
Pearland J H East
Alexander Middle School
High Schools
Friendswood High School
Clear Springs High School
Clear Brook High School
Friendswood real estate market
Going by the easy accessibility and amenities, Friendswood TX homes would be considered good value for money. You will find about 350 homes listed for sale in Friendswood most weeks. You can buy any of these home you want with no credit check or income verification. We can help you learn how owner financing makes this possible.
The median listing price is $325,000. The market is very competitive, so it is important that you are financially prepared when you are in Friendswood housing market looking for a rent-to-own or owner finance home. Be prepared to arrange for a large down payment. Here at Shop Owner Finance, we recommend that you should arrange for at least 15-20% down payment when buying a home in Friendswood.
Best Friendswood TX neighborhoods to buy a home with bad credit
Friendswood TX is a master-planned community. Most neighborhoods in this Houston suburb are suitable for credit-challenged home buyers. Here are three of the best neighborhoods to buy a rent-to-own or owner-financed home in Friendswood:
Heritage Park,
West Ranch and
Sunmeadow
How to buy a rent-to-own or owner financed home in Friendswood
As already mentioned, owner financing makes it possible to buy any Friendswood home you want. In our unique training program, we help you learn how. Owner financing stands out from other financing programs such as rent-to-own because you can shop for a home without any hassles just like you do when you buy a home with a conventional mortgage.
Interested in learning more? Get in touch with us today!