Freeport, TX owner-financed & rent-to-own homes (no credit)
Posted by Christelle Anne Boquiron on Wednesday, June 30, 2021 at 10:26 PM
By Christelle Anne Boquiron / June 30, 2021
Comment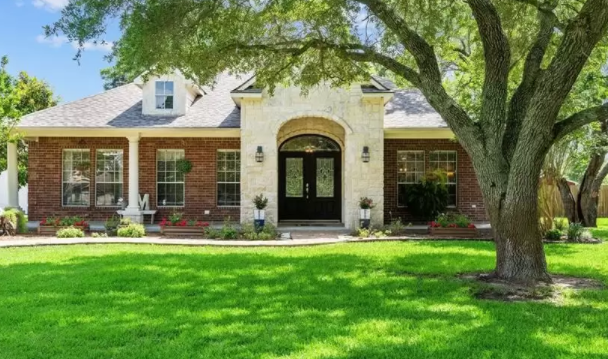 The historic Brazos River joins the Texas Gulf Coast at the city of Freeport. Freeport is located 9 miles south of Lake Jackson, 6 miles south of Clute, and 16 miles away from Angleton. The Shrimp Capital of the World is this city's backyard and it is also one of the largest chemical complexes on the planet, located next to a deep-water port. Freeport is a bright and friendly seaside community recognized for having some of Texas' greatest deep-sea fishing locations. From charter fishing boats and marinas to sandy beaches and campgrounds, there is much to do and see in Freeport. The summers in this area are hot and humid, whereas the winters are typically mild to cold. Freeport has a humid subtropical climate, according to the Köppen Climate Classification System—perfect for a day out at the beach and get your tan on!
If your credit situation is becoming a hurdle in purchasing the home of your dreams in Freeport, you can consider exploring third-party owner financing. It's common for home buyers with credit issues to frequently look into rent-to-own, owner-to-owner, and other types of alternative financing in Freeport that allow them to buy a home without having to pass a credit check. There are several reasons why third-party seller financing is preferable to those choices. You'll be able to buy right away without having any credit requirements, and you'll be able to pick from a wider inventory without worrying about balloon payments or the pressure of paying early.
In this guide, you will get free access to all of the properties for sale in Freeport. You'll also discover how to get owner financing on any of these properties,
Why Buy an Owner-Financed Home in Freeport, TX?
The following Freeport real estate market overview will help you decide if the city is the right home buying destination for you and your family:
The median listing price for these houses hover around $170K and they usually sell after an average of 50 days on the market.
The seas of Freeport are teeming with a variety of fish, and charter boat services for parties of various sizes are available. Some of the best-rated charter boat services in Freeport are Cowboy Charters, Oilfield Outkasts Charters, and Reel Threel Charters.
Bryan Beach is located near Freeport and features a three-mile stretch of natural beach ideal for sunbathing, camping, birdwatching, fishing, and resting. Stop at Freeport before crossing the Intracoastal if you need anything because the beach is still in its pristine form. Beachgoers should check the Freeport website for any costs associated with beach access.
A marine collection, as well as other historical relics and pictures, may be seen at the Freeport Historical Museum, which is located in historic Downtown Freeport. The Children's Exhibit is a hit with kids of all ages because it provides hands-on activities that allow them to learn about history. The Little Theater shows movies and specials, and the century-old Heritage House annex can be rented for events.
The Brazosport Area offers a wide range of fishing options. Surf fishing is popular at Bryan Beach, Quintana Beach, and Surfside Beach. The region is home to hundreds of boat ramps, marinas, and bait and tackle shops, making it a boater's dream. You can fish at one of the many nearby jetties, piers, or banks.
Offshore and inshore fishermen may easily reach the Freeport Marina, which is located on the Brazos River. A guillotine storm gate and the federal levee system of 21 feet protect it. Wet slips and dry storage are available at the marina. From the Freeport Marina, boaters may rapidly access the Intracoastal and deep Gulf seas. Throughout the year, the marina organizes fishing contests and activities.
Most Popular Freeport Neighborhoods for Owner-Financed Homes
Velasco
A town that's rich in heritage and history is also home to some of the most affordable properties (with a median listing home price of $175,000) in Freeport. The waterway surroundings add a breezy touch to the ambiance making its diverse housing options a distinctive cozy feel.
Treasure Island
This secluded island on the coast of western Galveston Bay treats residents to the best of coastal living with an air of exclusivity. The average price of properties here sits within the $430,000 mark but affordable options are available for budget-conscious homebuyers. The magnificent view of the bay creates a calm, relaxing environment for a quiet retreat away from the city buzz.
South View Gardens
The traditional build of properties along South View Gardens adds a cushy feel to conventional coastal living. Homes here have that unique blend of modern and traditional design principles while the abundance of greens gives out that laid-back feeling most residents crave.
Other Areas to Buy Owner-Financed Homes in Freeport
| | | |
| --- | --- | --- |
| Marlin | Happy Holiday | Lazy Palms |
| Seahorse Estates | San Luis Beach | Turtle Cove |
| Hide Away on The Gulf | Bridgepoint | Windsor Terrace |
| Bridge Pointe | Shady Grove | Brazos Terrace |
| Demijohn Island | Peregrine Resort San Luis Pass | Riverside Terrace |
| Berry | Key Largo | Wilson |
| Bridge Harbor | Griffin | Brazos Landing |
Best Places to Buy a Home Near Freeport
How to buy no credit home in Freeport with owner financing
If you are looking for a no-credit house, rent-to-own in Freeport can be a one of the choices, but it may limit your options and put you at risk of having to catch up on future payments. Bad credit and difficulty to verify income can make things a hassle. Third-party seller financing, on the other hand, allows you to browse the entire market without having to worry about credit or income verification—plus, there are no balloon payments or prepayment penalties.