Fixed Rate Mortgages in Houston: What You Need to Know
Posted by Rosa Diaz on Thursday, December 16, 2021 at 4:15 PM
By Rosa Diaz / December 16, 2021
Comment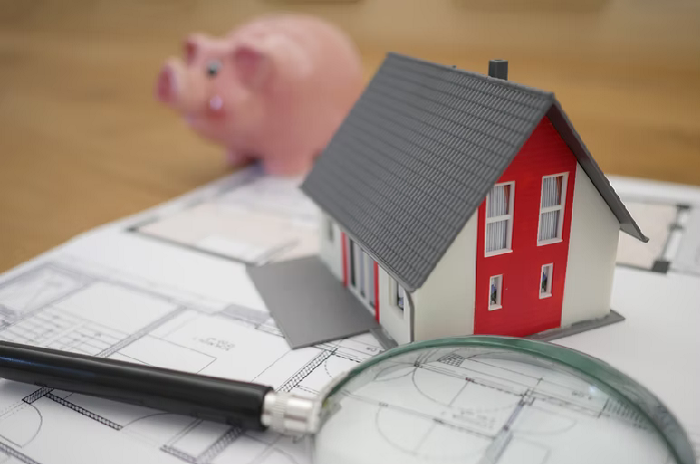 If you're in the market for a new home, chances are you've also shopped around for a mortgage already. You might be surprised at the number of loan features available to borrowers. The basic premise behind mortgages is simple, you borrow money from a lending firm, the lender charges interest, and the borrower pays it back in 15- or 30-years' time. The challenge, however, is making a more prudent choice on which one works best for you. That would depend on your financial needs and circumstances, but you'll most likely be left with a choice between fixed and adjustable-rate mortgages. This guide will help you clarify some of the confusions or questions you may have, starting with what a fixed-rate mortgage is and whether it's right for you or not.
Real estate finances, as mentioned, can be quite confusing even for some of the most financially savvy homebuyers. Our real estate training program helps aspiring homebuyers learn how to leverage owner financing as an alternative to get the home of their choice anywhere in Houston. Like a bank-approved homebuyer, this third-party owner financing program offers borrowers 30-year amortization with reasonable interests and free of whopping balloon payments. They also get to refinance through a conventional lender without worrying about pre-payment penalties. Explore the Houston housing market by filling out the MLS form below and let us know if you find a home in your budget and desired location. We will get you on your home buying journey in no time.
What's a Fixed-Rate Mortgage?
A fixed-rate mortgage, as defined by the Federal Housing Administration, is a type of home loan that charges the same amount of interest throughout its duration. Since interest rates don't fluctuate, borrowers can easily calculate their monthly payments. Mortgage terms can vary between 10, 15, 20, or 30 years which would define how much interest would homebuyers pay for. They're more popular (15- and 30-year terms being the most popular) among budget-conscious borrowers since it's more predictable and do not depend on current rates in the market.
The only time monthly mortgage payments will merit an increase is when the borrower decides to place property tax and home insurance on escrow. This is, however, not because of the interest but because of the fluctuations in insurance and property taxes.
How Does it Work?
Since fixed-rate loans are low-risk and more predictable, lenders may command higher down payments and requirements from borrowers. The exact interest amount paid by a borrower on a fixed-rate mortgage will vary based on the loan's amortization terms (the length in which payments are spread out). Like a typical loan arrangement, longer loan terms mean higher interest rates so opting for 30-year mortgage yields higher interest than a 15-year one.
Interest rates (set by lenders) would depend on the usual factors such as credit scores/histories, down payment, type or value of the property, loan terms, and of course, your finances. Mortgage interest rates and how much borrowers pay monthly remain consistent all throughout, but where your money goes will vary. The initial phase of repayment will be allotted on interest and the rest will go to the loan principal. Depending on the lender, calculations are typically broken down to reflect what goes to interest, principal, and property taxes (if the borrower opts to designate). Other lenders also offer an amortization schedule (ask your lender if they have one) to give lenders a clear picture of how allotments change as the loan progresses.
The Bottomline
For the budget-conscious homebuyer, fixed-rate mortgages will come in handy as they won't have to worry about a rise in market interest rates. The biggest current challenge for homebuyers who opt for this type of mortgage is down payments since lenders who offer fixed-rate home loans command higher down payments especially to borrowers on the lower end of the credit score requirement. Generally, it's more economic for any homebuyer since they won't have to worry about monthly payment adjustments throughout the duration of the loan.
The type of mortgage you choose will ultimately depend on what you currently have financially and how you can manage payments over the coming years. In the meantime, you can narrow down your home buying considerations by searching for the perfect home through these available listings.
Disclaimer: Shop Owner Finance/ TL Global is not a lender. We are a real estate training agency. The Content is for informational purposes only, you should not construe any such information or other material as legal, tax, investment, financial, or other advice.