Finding the Best Neighborhoods Near Houston's Inner Loop
Posted by Christelle Anne Boquiron on Tuesday, November 2, 2021 at 9:45 AM
By Christelle Anne Boquiron / November 2, 2021
Comment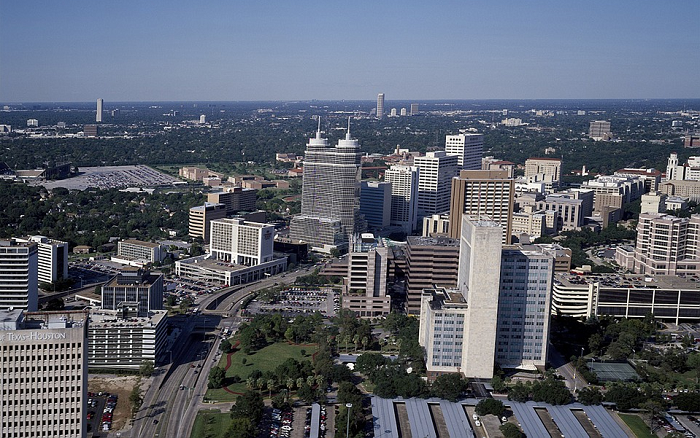 One of the key considerations for families looking for a home in Houston or anywhere else for that matter is the close proximity to Downtown and Inner Loop. Homebuyers want their commute to work to be convenient and fast. Houston's Inner Loop does not fall short on neighborhoods and homes in close proximity to one of its biggest business centers.
Before we share with you a list of the best neighborhoods near Inner Loop, we recommend you to check out the real estate training program that aims to help aspiring homeowners – including the self-employed lot – learn more about getting the home of their choice through a unique third-party owner financing program. While it enables them to get any single-family home of their choice without the usual credit checks or income verifications, the system works exactly like a conventional mortgage with a fixed interest rate, no balloon payments, and freedom to refinance minus the pre-payment penalties. The MLS search form below will help you start your search for a home in the open market just like a pre-approved buyer:
Now Onto the Neighborhoods Near the Inner Loop…
Bellaire
Despite being close to a major metropolitan area, you'll enjoy tree-lined streets and neighborhood hotspots in Bellaire including Evelyn's Park and its all-day café, Betsy's. It's nearly half an hour (27 minutes to be exact) away from downtown Houston and even closer to the Museum District as well as the Texas Medical Center.
Braeburn/Willowbend
Like Bellaire, Braeburn locals and residents get to enjoy tree-lined streets as a scenic backdrop to the area's mid-century modern homes. This community is located within Brays Bayou which gives outdoor enthusiasts easy access to a lengthy 15-mile hike-and-bike trail. Getting to and from famous areas such as The Galleria and the Texas Medical Center is quite a breeze thanks to the U.S. 59, 610 Loop, and Beltway 8. Westbury,
East Downtown
EaDo, for short, is a budding community teeming with artistic taste through a growing mix of nightlife and art galleries. The area's appeal mainly stems from walkability and a day here would include a trip to the Houston Dynamo stadium, 8th Wonder Brewery, as well as the Agricole Hospitality's buzzy restaurants. It's just right outside the greater Houston metropolitan area and is a mere 5 minutes away from the bright lights at the heart of Space City.
Fifth Ward
One of the city's historic wards (an equivalent to New York's Burroughs), Greater Fifth Ward is a vibrant neighborhood featuring excellent urban amenities. It's located 2 miles northeast of downtown adjacent to Second Ward and Denver Harbor/Port Houston. Despite the proximity to a major metropolis, homebuyers get to enjoy an affordable and wide range of home buying options, plenty of family-friendly amenities, top-rated schools, and a close-knit and diverse community.
Denver Harbor/Port Houston
Many people don't know that Denver Harbor is one of the most sought-after residential spots near downtown Houston because of its cultural and ethnic diversity, high affordability, and top-rated schools. It's a 10-minute drive to and from downtown Houston, alongside the Second Ward and The Greater Fifth Ward, making it popular among professionals looking to settle on their own for the first time.
If you're on the market for a new home in the greater Houston area or anywhere in Texas, owner financing can help you buy any single-family home of your choice without the usual stringent requirements. Below are some of the home listings in Houston that you might find interesting enough to browse. Get in touch with us if you want to buy a home with the help of a licensed Realtor.
Disclaimer: Shop Owner Finance/ TL Global is not a lender. We are a real estate training agency. The Content is for informational purposes only, you should not construe any such information or other material as legal, tax, investment, financial, or other advice.