FHA Streamline Refinance – Here's What You Need to Know
Posted by Jhon Ford Cordova on Monday, December 13, 2021 at 4:07 PM
By Jhon Ford Cordova / December 13, 2021
Comment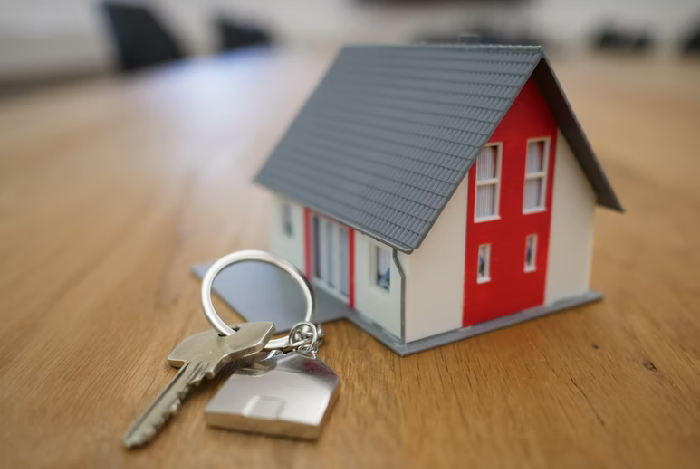 The record-low mortgage interest rates over the past year (and still ongoing) have prompted borrowers and homebuyers to consult with their lenders about refinancing. The question is, do FHA borrowers get to take advantage of this dip in interest? The short answer to that is yes, it's called the FHA Streamline Refinance. Not only does the FHA let borrowers restructure their mortgage terms with less paperwork, time, and hassles, but it also helps homeowners get past one of the most dreaded hurdles, appraisal. Be warned, though, that not everyone is eligible as the program comes with certain conditions that borrowers should meet before becoming eligible. Luckily for you, we did all the leg work and gathered important bits of information you may need to learn more about the FHA's Streamline Refinance Program.
There are quite a number of mortgage programs borrowers can avail themselves of, these days to help them realize their dream of homeownership, but certain situations prevent some to avail themselves of any of them. Our real estate training program helps aspiring homebuyers learn how to leverage owner financing as an alternative to get the home of their choice anywhere in Houston. This third-party owner financing program affords homebuyers a 30-year amortization with reasonable interests minus balloon payments. They also get to refinance through a conventional lender without worrying about pre-payment penalties. You can avail of third-party owner financing with stated income and the best part is that all credit qualifies. Explore the Houston housing market by filling out the MLS form below and let us know if you find a home in your budget and desired location. We will get you on your home buying journey in no time.
The Program at a Glance
The FHA's Streamline Refinancing Program is called such because it allows homeowners to refinance their mortgage under more lenient terms. It reduces interest rates and minus a full credit check and income verification requirements. Having an existing FHA mortgage proves that a borrower is already a good credit risk so it needs no debt-to-income calculation but the agency still advises borrowers to give their finances a second look just to stay updated and informed.
FHA Streamline Refinance Eligibility
As mentioned, the FHA Streamline Refinance has a few conditions for all borrowers to meet during the application. But lenders are prohibited from including closing costs on FHA mortgage refinances, so approved lenders can vary on the way they offer this program. Nevertheless, here are a few requirements borrowers need to have:
Original or Current Mortgages Should be FHA-Insured
It's no secret that borrowers can switch from a conventional loan to a one backed by the FHA through refinancing, but the Streamline option is particularly exclusive to borrowers who currently have an FHA home loan. For borrowers on a conventional mortgage who wish to avail of FHA Streamline Refinancing can still do so but would have to go through the standard application process which involves employment verification, credit check, and debt-to-income ratio calculations, among other considerations.
Mortgages Must Be Updated
To qualify, borrowers also need to keep their monthly payments up-to-date at least the last 210 days for them to avail the Streamline Refinance option. Late payments can work against your favor, but the FHA guidelines give exceptions to borrowers who already had their loan for a year without missing payment deadlines by more than 30 days. It would depend on the lender, though, as most of them see payment delinquencies (no matter how long or short they are) as red flags.
Tangible Benefits are a Must
This last one may seem a bit odd for a requirement, but the FHA actually requires borrowers to declare and prove some advantages of Streamline Refinance. It could come in the form of shorter loan terms, reduced monthly payments, or a mix of both. Reduced monthly payments will be considered as a tangible benefit if the new interest rate will not exceed the original and that the combined accrued amount of the principal, Mortgage Insurance Premium (MIP), and interest will not go over $50.
The caveats that come with mortgage refinancing can help add to some of the concerns in the homebuying process. If you're shopping for a new home in the Greater Houston Area, you can narrow down your search for the perfect home with these available properties.
Disclaimer: Shop Owner Finance/ TL Global is not a lender. We are a real estate training agency. The Content is for informational purposes only, you should not construe any such information or other material as legal, tax, investment, financial, or other advice.