FHA Loans for Self-Employed Borrowers in Houston
Posted by Maxi Calibo on Tuesday, November 16, 2021 at 1:11 PM
By Maxi Calibo / November 16, 2021
Comment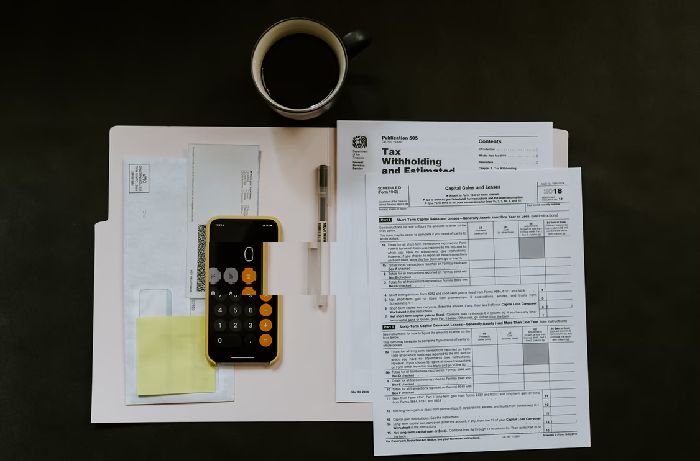 If you're self-employed, chances are you're having reservations about Federal Housing Administration (FHA) loans because of the income requirement. But contrary to common misconceptions, having fluctuating income can help secure that mortgage with the FHA, granted that your finances are in order. These government-backed loans are one of the more preferred financing options for most homebuyers including first-timers, low-income borrowers, and even the credit challenged.
Homebuyers can easily avail themselves of different financing options these days. Our real estate training program helps aspiring homebuyers learn how to leverage owner financing as an alternative to get the home of their choice anywhere in Houston. Third-party owner financing offers a 30-year amortization with reasonable interests. Monthly payments are also reported to major credit bureaus to help you rebuild credit and increase credit scores to qualify for a conventional mortgage over time. Explore the Houston housing market by filling out the MLS form below and let us know if you find a home in your budget and desired location. We will get you on your home buying journey in no time.
FHA Loans for the Self-Employed
Being self-employed definitely has its perks and while the process is a bit different from conventional employees, this guide shows you how to qualify for a government-backed loan:
Self-Employed for the FHA
The FHA's parent agency, the Department of Housing and Urban Development (HUD), defines self-employed borrowers as entrepreneurs with at least a 25% stake in a business. It's not just limited to business owners, though, as both the HUD and FHA-approved lenders consider freelancers, practicing professionals, and service contractors as part of the self-employed lot.
Loan Qualifications and Eligibility
FHA Loan qualifications are evaluated like conventional mortgages, the big difference is that lenders look at employment history (along with utility, rent, and other payment history records) instead of credit reports. Note that there's a limit to a borrower's loanable amount depending on your region or county. Since Houston has a highly affordable housing market, the loanable amount can be lower than states with expensive or high-cost housing markets.
There's no minimum employment tenure requirement per se, however, lenders are required to verify the borrower's employment for the most recent 24 months and include any declaration of academic enrollment or military service within that span. If so, borrowers can prepare a couple of supporting documents:
College Transcripts
Discharge Paperwork
In cases of employment gaps that span at least one month, borrowers are asked to produce a written explanation. Allowances are also given to borrowers with seasonal employment such as those in the agriculture and building trade sectors.
Types of Business
Entrepreneurs who declare their business as their source of income would reflect the type of business they own through their tax returns. The HUD recognizes any of these business types to be eligible for a loan:
Sole Proprietorship – The simplest form of business ownership where profits and losses are taxed on the owner's personal income tax return
Corporation – A more complex (if not the most complex) structure wherein the business functions as a separate identity. Taxable income would depend on what the business declares as profit.
Limited Liability Corporation (LLC) – These are more flexible as the borrower can report income as his/her own with the benefits of limited liability (hence, the name).
S Corporations and Partnerships – Borrowers with these types of business arrangements have to go through a long process (mostly) as their profits or taxable income are shared with other entities.
FHA Loan Calculations
FHA loan guidelines offer more flexibility than standards set by conventional lenders; nevertheless, mortgage applications are subject to thorough income, credit, and asset analysis. Since self-employed borrowers have fluctuating income, it's a must for them to document their earnings in the form of tax returns for lenders to verify their ability to repay.
Borrower income ratios, according to the FHA, do not factor in earnings if the sources are:
Unverifiable
Unstable
Unsustainable
When analyzing a borrower's probability of continued employment, lenders examine any or all of the following:
Previous Employment Records (most recent 24 months)
Qualification for the Position
Training and Education
Documented Proof of Continued Employment
Those who frequently change jobs (either by choice or otherwise), shouldn't worry as well. The FHA favors borrowers who switch from one company to another, but they have very distinct requirements for qualification:
It should be in the same line of work
Should have progressive income or benefits
For borrowers in these situations, income stability proves more important than employment stability.
Qualifying for FHA and other conventional loans can be challenging, but as you know with owner financing, you can get the home of your choice without credit checks or income verifications. If you're on the market for a new home in Houston, you can narrow down your search for the perfect home with these available properties.
Disclaimer: Shop Owner Finance/ TL Global is not a lender. We are a real estate training agency. The Content is for informational purposes only, you should not construe any such information or other material as legal, tax, investment, financial, or other advice.