Everything You Need to Know Before Moving to Sugar Land
Posted by Christelle Anne Boquiron on Wednesday, November 10, 2021 at 11:48 AM
By Christelle Anne Boquiron / November 10, 2021
Comment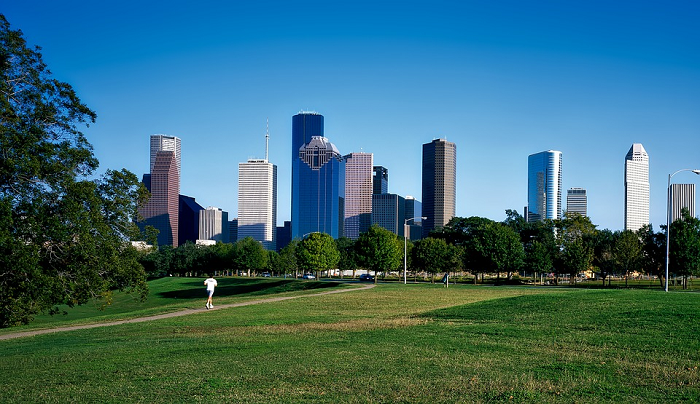 Back in 2016, ABC News projected that the Sugar Land would grow remarkably over the next few years. Their forecasts came true a couple of years later with 30,000 new residents flocking in 2017 and 2018. This guide will help you refine your decision on whether Sugar Land is the right city for you and your family.
If you're in the market for a new home in Houston but not sure about your financing options, our real estate training program can help you learn how to leverage owner financing to get the home of your choice in the city. Like a bank-approved homebuyer, you'll get a 30-year amortization, fixed payments, and reasonable interest rates. It also allows you to refinance through a conventional lender without worrying about balloon payments or pre-payment penalties. Explore the Houston housing market by filling out the MLS form below and let us know if you find a home in your budget and desired location. We will get you on your home buying journey in no time.
What You Need to Know About Sugarland
Kids Learn at Top-Notch Schools
Being the 4th largest US city, Houston is known for its diversity and this extends to school performances but Sugar Land happens to be home to several best performing schools in the district. From elementary to junior and high schools, Sugar Land has some of the area's top institutions including Cornerstone Elementary, Harmony Science Academy Sugar Land, Fort Settlement Middle School, and George Ranch High. Parents can count on their kids learn from experienced teachers, different learning methods involved in their child's education, an engaged educational administration, diverse extracurricular activities, as well as great test score results.
It's a Bike-Friendly City
While not connected to the city's renowned bike rental program, you can easily get through dense parts of the area by pedaling along its bike lanes. You can easily tread along the dense parts of the city on a bike without worrying about traffic. The Sugar Land also boasts several parks, trails, and waterways where everyone can enjoy casual cycling while enjoying the scenic sights and sounds. The city's gated communities and peaceful neighborhoods also provides a nice path for bikers to enjoy.
Stress-Free Drives All Around the City
The lack of native bus routes and access to the city's metro rail system means commuters need to travel a bit more to get to the nearest bus stop. But it pretty much makes up for it with looser traffic density. While traveling to and from Sugar Land can mostly be achieved by driving, the city's streets would let you experience a part of the traffic most downtown drivers deal with every day. The Sugar Land population still pales (despite the growing population) in comparison to the rest of Houston which means less stress for long commutes.
Peaceful and Nearly Crime-Free
Compared to other cities across Houston, Texas, and the rest of the country, locals here get to enjoy a walk in the streets with less hassles and worries. The local police department even reported that Sugar Land experienced less than average number of crimes from 2013-2017. For both property and violent crimes, the city has seen lower crime rate figures than the ones set by local law enforcement authorities, establishing itself as one of, if not the safest place to live in Texas.
Cost of Living and Affordable Housing
It may come as a surprise that the cost of living here is a bit higher than that in the greater Houston area. But this is, in large part, brought by affluent gated communities in the area such as Lake Pointe and First Colony. This slight difference in average cost, however, is balanced out by affordable housing options with larger homes sitting on spacious yards with plenty of yard space priced at anywhere between $150,000 – $200,000.
Being one of the more affordable housing markets across the country, finding a home in Houston can be a bit tricky. If you're on the market for a new home in Sugar Land, you can narrow down your search for the perfect home with these available properties.
Disclaimer: Shop Owner Finance/ TL Global is not a lender. We are a real estate training agency. The Content is for informational purposes only, you should not construe any such information or other material as legal, tax, investment, financial, or other advice.