Ennis, TX owner-financed & rent-to-own homes (no credit)
Posted by Maxi Calibo on Monday, June 28, 2021 at 12:53 PM
By Maxi Calibo / June 28, 2021
Comment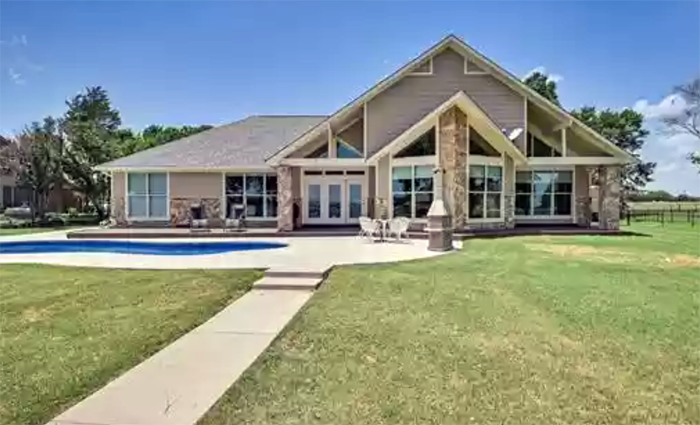 Ennis is the "Official Bluebonnet City of Texas," with the famed Bluebonnet Trails and the springtime Bluebonnet Trails Festival. It is located minutes south of Dallas along Interstate 45 on the outskirts of Waxahachie and Corsicana. This Ellis County city is also a few miles away from Navarro and Kaufman and is recognized for its serene attractions and natural beauty, but it also has some of Texas' most thrilling and unique destinations. There are about 100-200 homes available for sale but since there are more homes in the inventory than people are buying, you won't feel the need to be rushed or pressured about competing for a bid. You have enough options and time because they stay on the market for an average of 40 days before it sells.
Purchasing a no credit check home with rent-to-own in Ennis probably comes with a catch: the owner's name remains on the deed or you are limited to choosing from a small inventory, sometimes you'll even face higher interest rates. Third-party seller financing allows you to shop from the entire Ennis housing market or anywhere within the 75119 and 75120 zip code areas without worrying if your bad credit or source of income will affect the purchase—this arrangement comes with no prepayment penalties or balloon payments.
In this guide, you will have free access to all the homes listed for sale in Ennis. You will also learn how you can buy any of these homes with owner financing.
Why Buy an Owner-Financed Home in Ennis, TX (75119, 75120)?
The following Ennis real estate market overview will help you decide if the city is the right home buying destination for you and your family:
The median listing price is around $300K; however, you will be able to find a comfy 3 bedroom home for as low as $190K—the price ranges from $150K to $2.8M.
There are about 100-200 homes available and the median days on market is an average of 40 days—though this is a metric that changes frequently.
Cornelius Ennis, an officer of the Houston and Central Texas Railroad, whose entrance in 1872 was critical to the city's expansion, is honored in Ennis. The city was dubbed "Where Railroads and Cotton Fields Meet" by 1930, and the Railroad and Cultural Heritage Museum is a great spot to learn about Ennis' past.
With the joyous sounds of accordions, tubas, and clarinets, parades, dancing contests, horseshoe tournaments, and other events, the Ennis Czech Music Festival and the National Polka Festival highlight the town's European roots.
Ennis is a good place to settle for families with growing children because there is a selection of high-quality schools, kid-friendly events and amenities, and a low crime rate—which is 78% lower than the national average for violent crimes.
Best Places to Buy a Home Near Ennis
How to buy no credit home in Ennis with owner financing (75119, 75120)
Applying for a conventional mortgage is a difficult task especially if you're someone with difficulty verifying income, a foreign national, or bad credit. While rent-to-own is an alternative that requires no credit check, is it really worth it if you're restrained from choosing any house you like? Luckily, third-party seller financing lets you shop like a bank-approved buyer. You can purchase any house listed on the Ennis housing market with this program—no need to worry about hidden payments and high-interest rates.