Elgin, TX Owner-Financed & Rent-to-Own Homes (No Credit)
Posted by Alexander Burlat on Friday, February 25, 2022 at 9:32 AM
By Alexander Burlat / February 25, 2022
Comment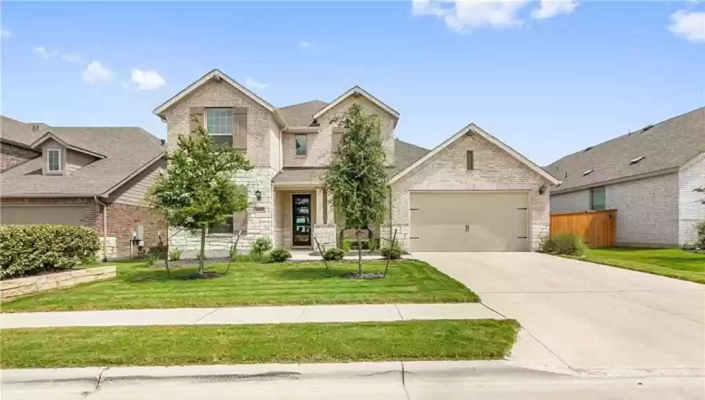 Elgin's small-town feel - which it shares with the neighboring suburbs of Hutto and Manor) is one of the finest things loved by locals. It's one of the safest locales in the greater Austin area where residents can enjoy evening strolls and bike rides even at night. Houses here range from historic custom homes to new developments, meaning there's a home for every homebuyer. The local government has also worked with the Texas Historical Commission to revitalize the city's historic communities (shared between Bastrop and Travis Counties) and commercial district and usher the town's ever-resilient spirit on a path of growth and development.
Elgin welcomes anyone who'd love to call it their new home but most buyers need stellar credit scores to be approved by conventional lenders. Our owner-financing can help you shop for a home in Elgin or anywhere around the 78621 zip code area. Just like a bank-approved homebuyer, if your mortgage application has been turned down by banks, you can buy any single-family home of your choice around Elgin without the highly-stringent requirements.
This guide will help you learn how to leverage owner-financing to make your dream of owning a home here a reality regardless of your credit situation:
Why Buy an Owner-financed Home in Elgin, TX (78621)?
Here are a few reasons why you should consider buying a home in Elgin:
Elgin has one of the most diverse housing markets in Metro Austin. This means you can get a single-family home for an average of $325,000.
Usually, there are 85 properties listed for sale, aspiring homebuyers have a lot of time to shop around since these homes stay in the market for, more or less, 100 days.
The city has an active economic development board geared toward helping businesses of different scales move into the area.
Elgin works tirelessly to keep its strong sense of community intact through parades and other local cultural festivals.
It's located just 20 miles from downtown Austin with near-direct access to State Highway 130, providing convenient routes to city conveniences without being too detached from the small-town comfort.
Elgin is a certified Main Street City, its mission to preserve the historic heritage while welcoming opportunities for progress, making it an up-and-coming city everyone should definitely look out for.
Elgin is served by 6 public schools including Elgin Elementary, Elgin Middle, and Elgin High.
Most Popular Elgin Neighborhoods for Owner-Financed Homes
Webberwood Ridge
The dense woodlands and lush greenery surrounding Webberwood Ridge create a scenic countryside vibe that you'll have to experience to enjoy. It's been part of Elridge since 1997 and the cozy home designs make it a favorite among relocating families.
County Line
Right outside the city of Elgin sits the small, peaceful subdivision of County Line. Its small size boasts a strong community spirit upheld by residents who strive to exert extra efforts to make County Line, home. While intimate, it still has easy access to Austin and the finest amenities in and around Elgin.
Wilbarger Creek Estate
A fine community of mostly cozy homes, Wilbarger Creek Estate sits as one of the most affordable suburbs in the greater Austin area. While it's on the southern tip of Elgin, the neighborhood is in a central location that makes Austin and Bastrop equally accessible.
Other Areas to Buy Owner-Financed Homes in Elgin
| | | | | |
| --- | --- | --- | --- | --- |
| The Oaks | Las Colinas | Eagles Landing | Towering Oaks Estate | The Arbors At Dogwood Creek |
| Puckett | Elgin Oaks | Westwind | Red Town | Rolling Oak Farm |
| Pleasant Grove Estates | Webberwood Oaks | Estates At Wilbarger Creek | Willow Creek Farms | Willow Creek Estates |
| Warner | Woodlawn | Terra | Ford Estates | Madison |
| Saratoga Estates | Shenandoah | Hidden Oaks | Buena Vista West | Lazy River Acres |
| Wayside Oaks | Elm Creek | Parkdale | Vista Del Arroyo | Mogonye |
| Savannah | Hillside | Sunnyside Acres | Elgin Meadows | Remuda Range |
| Cedar Hills | Winston Estates | Aaron Acres | Hillcrest | Elgin Woods |
| Sunset Heights | English Country | Littig Town | Oak Grove Estates | Anderson |
How to Buy an Owner-financed Home in Elgin (78621)
Rent-to-own homes are one of the popular options for credit-challenged families looking to buy a home in Elgin but it limits the options for available housing. If you're considering other no-credit financing options, you should look into third-party owner financing. Not only does it let you choose from any property in Elgin, but it also comes with other perks such as a 30-year amortization period and an opportunity to refinance through a conventional lender without pre-payment penalties!