El Paso, TX Owner-Financed & Rent-to-Own Homes (No Credit)
Posted by Patricio Ponton on Wednesday, May 11, 2022 at 12:23 PM
By Patricio Ponton / May 11, 2022
Comment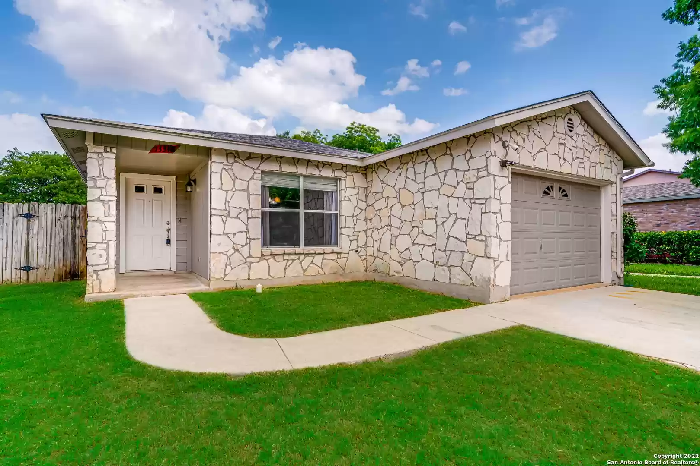 El Paso is one of Texas' most exciting places to live in. The city continues to flourish as one of the country's major metropolitan areas with good quality of life it offers, delicious Mexican food, rich Hispanic heritage, and a growing job market. Everyone from families and young professionals to active miliary personnel and retirees love it here because of the lower cost of living (19% lower than the national average), vibrant night life, strong sense of community, and more affordable housing options.
You will find about 1400-1,500 homes listed on the market for sale in El Paso. The market is so competitive that these homes stay listed for 45 days on average. Credit-challenged homebuyers have to compete with pre-approved borrowers to get the home of their choice in El Paso or anywhere around the 79904-zip code area. If such a situation sounds familiar, third-party owner financing can be a feasible alternative. It works like a conventional loan since it gives buyers a 30-year amortization period with fixed monthly rates. It's also different from most no-credit-check rent-to-own options because this arrangement does not come with additional expenses such as balloon payments or pre-payment penalties.
This guide will help you learn how to leverage owner-financing to get your dream home in El Paso regardless of your credit situation:
Why Buy an Owner-financed Home in El Paso, TX?
Here are a few reasons why you should consider buying a home in El Paso:
El Paso is one of the most affordable housing markets for a major metropolitan area with single-family homes valued at an average of $166,000-$230,000.
There are about 1,400 homes listed on the market. This means that homebuyers have a large selection of homes to choose from based on their needs, preferences, or budget.
U.S. News named El Paso one of the 150 best metropolitan areas to live in based on the quality of life and job market.
West Texas and Southern New Mexico consider El Paso as their medical hub because of the State-of-the-Art Medical Facilities and Healthcare institutions found throughout the area.
El Paso is also known as the Sun City because it experiences an average of 300 sunny days and about 1.5 inches of rain every year. Summers here are less tense because of the dry desert heat.
Locals also enjoy lower expenses as the city's cost of living is about 19% lower than the national average. This figure is based on a study conducted by the University of Texas at El Paso.
Locals and tourists can enjoy several water activities at the Rio Grande such as whitewater rafting, canoeing, and fishing.
Franklin Mountains State Park and Hueco Tanks State Park & Historic Site are great spots to enjoy outdoor recreation such as hiking, biking, and rock climbing.
El Paso has 254 public schools which include Tierra del Sol Elementary, Vista Hills Elementary, Hornedo Middle, Young Women's Leadership Academy, and Silva Health Magnet High School.
Most Popular El Paso Neighborhoods for Owner-Financed Homes
Mountain View
Zip Codes: 79904
With 7 parks and 2 lakes along with schools from the award-winning El Paso ISD conveniently accessible within the area, Mountain View is loved by families because of the outdoor recreation options for everyone to enjoy. Active military personnel stationed at the Fort Bliss Army Base and a number of retirees also developed a penchant for the area's unique charm while helping maintain the safety and security of the neighborhood.
Castner Heights
Zip Codes: 79924
Located in El Paso's affluent northeastern district is the family-friendly neighborhood of Castner Heights. Locals enjoy culinary hotspots such as the Little Bavarian Restaurant, Giorno Caffe, and the Catfish Basket while the Border Patrol Museum, Cohen Stadium, El Paso Museum of Archaeology, and Painted Dunes Golf Course offer quirky venues for entertainment.
Silver Springs Village
Zip Codes: 79912
The prolific bars, restaurants, and shops around Silver Springs Village make it one of the more diverse neighborhoods in El Paso. The neighborhood's abundance of parks not only balances the vibrant shopping and dining scenes but provides a touch of greenery as well. Plus, the practically zero poverty level and the high employment rate make it a well-loved locale for families and young professionals.
More El Paso Neighborhoods to Buy Owner-Financed Homes
| | | | | |
| --- | --- | --- | --- | --- |
| Downtown El Paso | Chihuahuita | Glen Cove | Upper Mesa Hills | O'Shea Keleher |
| Central El Paso | Kern Place | Vista Del Sol | Tierra del Este | Montwood |
| Duranguito | El Segundo Barrio | Park Foothills | Ysleta | Las Palmas |
| Angel's Triangle | Duranguito | Via Hermosa | Sunset Heights | Thomas Manor |
| Mesa Hills | Northwest El Paso | Alfalfa | Festival Hills | Penrose |
| Northeast El Paso | Marty Robbins South | Las Placitas del Rey | Chaparral North Park | Washington Park, El Paso |
| Shawver Park | Pendale | Tobin Park | Tierra Humida | Remcon |
| Sageland | Ranchos del Sol | Lambka Park | Sun Ridge North | Pico Norte |
| Manhattan Heights | Resler Canyon | Capistrano Park | Logan Heights | Zach White |
| Loma Terrace | Montoya Heights | North Hills | Newman | Medina |
| Pebble Hills Park | Delgado Park | Mesquite Hills | Summit Place | Montclair |
More Zip Code Areas to Buy Owner-Financed Homes in El Paso
79901

79911

79928

79902

79912

79930

79903

79915

79932

79904

79920

79934

79905

79922

79935

79907

79924

79936

79908

79925

79938

79942
How to Buy an Owner-financed Home in El Paso
If you're considering financing options beyond conventional mortgages, you may consider looking into third-party owner financing first before other no-credit-check alternatives such as rent-to-own. The more popular rent-to-own arrangement in El Paso does not provide immediate homeownership. Owner financing on the other hand lets you choose from any single-family home that is listed for sale in El Paso as long as it's in a loanable condition. Like a bank-approved homebuyer, you get a 30-year amortization period without balloon payments or pre-payment penalties.
Interested in learning more? Set an appointment with us today!