Down payment required for owner financing in Houston TX
Posted by Alexander Burlat on Thursday, January 3, 2019 at 11:08 AM
By Alexander Burlat / January 3, 2019
Comment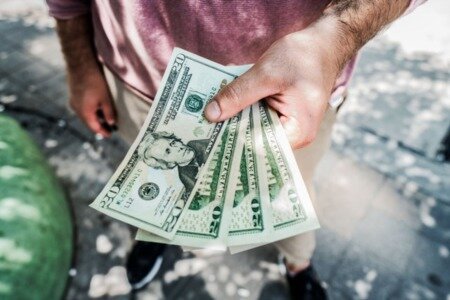 How much down payment do you need in order to buy a home with owner financing in Houston TX? This is one of the questions we are frequently asked.
If you can't get approved for a conventional mortgage, you would want to explore other options such as owner financing. But the problem is that when it comes to determining how much you need to put down when buying a home with owner financing, there is no clear answer.
Ideally your down payment should be anywhere between 15 percent and 20 percent. A large down payment ensures that you are getting the best deal.
Here at Shop Owner Finance, we help people facing credit challenges buy homes with owner financing. Our clients usually put down up to 20 percent. A large down payment enables our clients to buy any home they want with owner financing in our system.
Average down payment required for buying a home
Even if you are buying with a conventional mortgage, at least 20 percent down payment is recommonded. If your down payment is less than 20 percent, you will need to pay Private Mortgage Insurance (PMI) in additional to your monthly installments.
Benefits of a large down payment
There are many benefits of making a large down payment when buying a home in Houston TX. Following are some of them:
You can build equity faster: Since your loan balance will be comparatively lower from the get go, you will build equity faster. You will find it easier to refinance if you have positive equity on your home, particularly when the real estate market go through a slowdown or you want to resell.
Manageable monthly installments: If you make a large down payment, the amount of your monthly installment will be comparatively manageable. This can benefit you a great deal in case you fall on hard times any time in the future.

A large down payment shows your financial discipline: In an owner financing arrangement, you are buying with no credit check or income verification. A large down payment is the only indicator of your financial discipline. If you have arranged for a 15-20 percent down payment, it means that you are financially disciplined and would be able to keep up with your mortgage payments.
You pay less interest: A smaller loan balance saves a lot of money because you will pay less interest over the life of your loan.
If you currently don't have a large down payment, you should start saving immediately. You can also explore many other options to arrange own payment. In a recent article, we discussed some strategies how to save and arrange a large down payment to buy a home with owner financing in Houston TX.
If you are facing credit-challenges and want to buy a home in Houston TX, get in touch with us today. You can buy any home you want with owner financing. Wondering how? Check out our FAQ page. Start the search for your dream home by clicking here. Alternatively explore the home listings below: