Discover the Vibrant Life in Arlington, TX: Social Opportunities for New and Seasoned Residents
Posted by Alexander Burlat on Friday, October 13, 2023 at 10:00 AM
By Alexander Burlat / October 13, 2023
Comment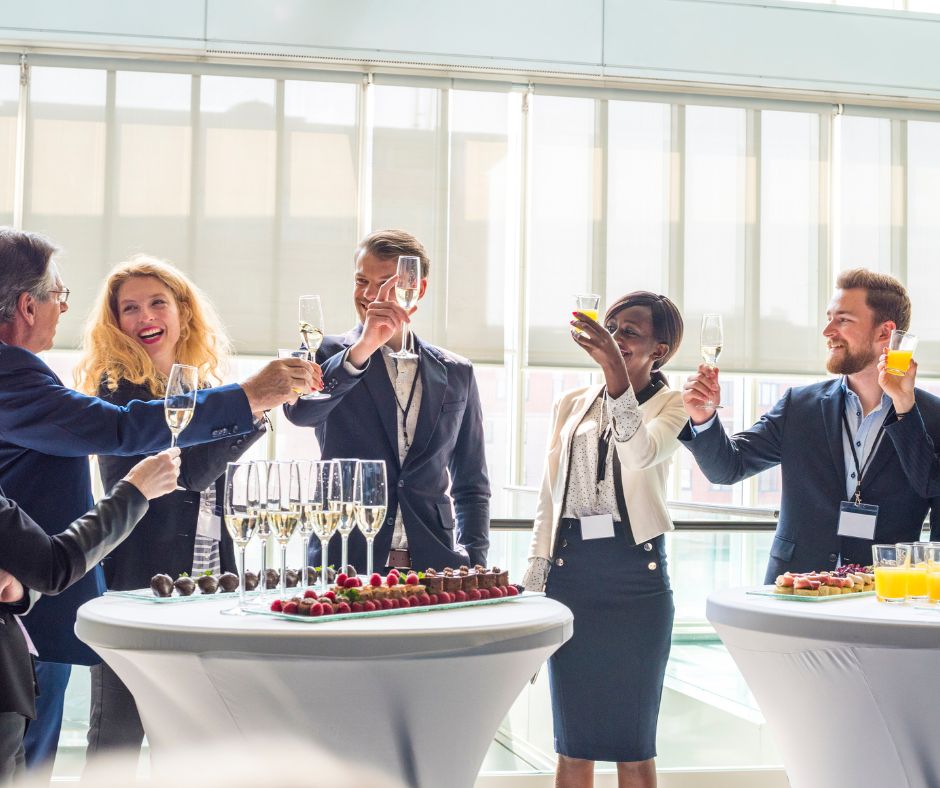 So, you've decided to call Arlington, Texas, your home, or maybe you've been a resident for a while now. Either way, you're probably wondering, "What's next? What can I do here that's both fulfilling and fun?" Lucky for you, Arlington is a melting pot of social opportunities that can fit into anyone's lifestyle. It's like a box of assorted chocolates—you're sure to find something you'll love.
Social Clubs in Arlington
Here's a little secret: making friends and socializing becomes infinitely easier when you join a club. In Arlington, you've got quite the selection:
Book Clubs: For the bookworms among us.
Gardening Clubs: For those with a green thumb.
Hiking Groups: Explore the local trails with like-minded folks.
Tech Meetups: Stay ahead of the curve in the ever-changing tech world.
Volunteering Opportunities
Want to give back to the community while meeting amazing people? Arlington provides you with ample avenues to donate your time and skills.
Food Banks: Help sort and distribute food to the less fortunate.
Animal Shelters: Spend time with furry friends who need love.
Habitat for Humanity: Build homes for families in need.
Local Schools: Offer tutoring or coaching for kids.
Networking Events
Whether you're climbing the corporate ladder or running your own gig, networking is the grease that keeps the wheels turning.
Business Expos
Career Fairs
Local Chamber of Commerce Meetups
Tech Conferences
Annual Events to Look Forward To
FOMO (Fear of Missing Out) is real, folks. Don't let it happen to you; mark your calendars for these events.
Arlington Independence Day Parade (July)
Texas Christkindl Market (November to December)
Food Festivals (Spring and Fall)
Outdoor Concerts (Summer)
Family-Friendly Activities
Got kids? Or maybe you're a kid at heart? Either way, there are plenty of activities that cater to families.
Arlington Zoo
Water Parks
Museums
Farmers' Markets
Nightlife and Entertainment
Sometimes, all you want to do is let your hair down and have some fun.
Bars and Pubs
Live Music Venues
Comedy Clubs
Dance Floors
Parks and Outdoor Activities
For some of us, happiness is a day under the open sky. In Arlington, you're never too far from a park or a pond.
River Legacy Parks
Crystal Canyon Natural Area
Six Flags Over Texas
Golf Courses
Sports and Fitness Clubs
Want to stay fit or take up a new sport? Arlington has you covered.
Fitness Centers
Yoga Studios
Martial Arts Dojos
Swimming Pools
Art and Culture
Immerse yourself in the local culture and perhaps even contribute to it.
Art Galleries
Theaters
Craft Workshops
Cultural Festivals
Places of Worship
For those looking for spiritual guidance or a sense of community.
Churches
Temples
Synagogues
Mosques
Learning and Skill Development
Never stop learning. Pick up a new skill or hobby.
Cooking Classes
Language Learning Centers
Craft Workshops
Music Schools
Community Centers
Your go-to place for all sorts of activities and social events.
Classes and Workshops
Indoor Sports
Community Meetings
Nearby Weekend Getaways
Sometimes you need to get out of town to unwind.
Lakeside Retreats
Mountain Cabins
Beach Houses
The Perks of Living in Arlington
It's like having a city that serves as a one-stop shop for all your needs and wants.
How to Stay Updated on Local Events
The best ways to keep a finger on the pulse of Arlington.
Conclusion
Arlington isn't just a place to live; it's a place to thrive. Between the clubs, the events, and the ever-buzzing social scene, you're not just existing here—you're living.
FAQs
What are some popular social clubs in Arlington?

There are a variety of clubs, ranging from book clubs to hiking groups.
How can I find volunteering opportunities?

Local food banks, animal shelters, and schools often look for volunteers.
Are there networking events specific to certain industries?

Yes, from tech conferences to business expos, you'll find specialized networking events.
What are the most anticipated annual events?

The Arlington Independence Day Parade and the Texas Christkindl Market are highly popular.
Is Arlington family-friendly?

Absolutely, with a range of zoos, parks, and museums, it's a haven for families.
Open 12/10 2703 Raven Ridge Dr
Pearland, TX 77584