Different Types of Alternative Financing Methods to Buy a Home
Posted by Jhon Ford Cordova on Tuesday, November 2, 2021 at 10:49 AM
By Jhon Ford Cordova / November 2, 2021
Comment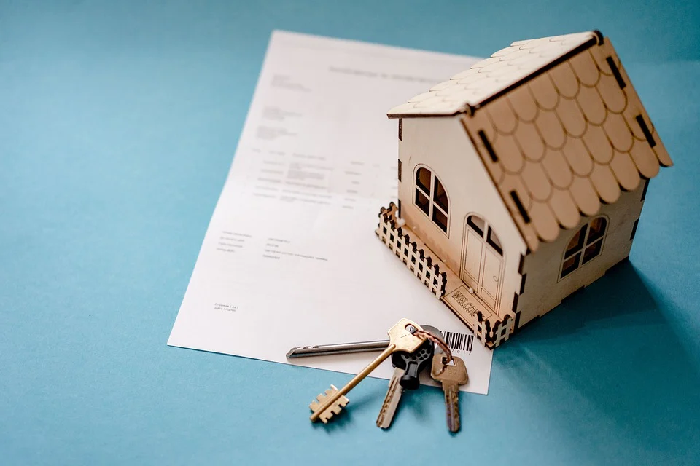 Credit-challenged homebuyers have access to a different type of financing method to fulfill their homeownership dream: Alternative Mortgage. These types of loans are provided by lenders that help those on the market for a house but are consistently denied approval because of self-employment, poor credit, and to a certain extent, foreign citizenship. The rise of alternative financing, then, seeks to give aspiring homeowners not just a place of their own, but a faster, more transparent means of getting the funds necessary to realize their dream.
Before we continue, you may want to know that our real estate training program is designed to help aspiring home buyers make more informed choices and leverage owner financing as an alternative to get the home of their choice anywhere in Houston. This financing alternative has a 30-year amortization with fixed monthly payments and reasonable interests. Monthly payments are also reported to major credit bureaus to help you rebuild credit and gradually increase credit scores to qualify for a conventional mortgage. Explore the Houston housing market by filling out the MLS form below and let us know if you find a home in your budget and desired location. We will get you on your home buying journey in no time.
Now, what are those Alternative Financing Methods Again?
Conventional lenders need to verify if the borrower will be able to keep up with the payments. With the rise of the gig economy and the proliferation of self-employed professionals who wish to get a place of their own, some alternatives have tried to keep up with the pace with services that cater to what banks consider as high-risk clients. They are:
Non-Bank Loans
The term says a lot about how mortgages are becoming more accessible for everyone. And no, these are not 401(k) loans or VA loans. This alternative financing system works like banks, but unlike the corporate behemoths, they are family businesses based on locales serving a couple of cities at most. California's PennyMac is an example of such a lending firm but the company has grown on a national level. In any event, Non-Bank Lenders are flourishing in the modern era because these types of companies are burdened with fewer regulations from the federal government, rode on the government-backed FHA loans, and are flexible enough to entertain clients with less-than-stellar credit scores. The process is pretty much similar to the ones offered by conventional banks (face-to-face and over-the-phone) but they're more relaxed when it comes to paperwork and other requirements.
Online Lenders
Gone are the days that online banking transactions are synonymous with shady deals. Online lending or the companies that run them are becoming more rooted in the homebuying market with online transactions and approvals in as fast as 8 minutes. The almost real-time approval is remotely a marketing ploy but more on how technology has removed the roadblocks, delays, and other relics of the old process. Lenders get it done with the help of electronic document data collection, mortgage-decision algorithms, and secure virtual communications. It's not all keyboard and touchscreens though, as several services still require personal interaction with a lawyer to finalize the loan. The most prominent companies that offer online mortgages include Quicken Loans and SoFi.
Mortgage Middlemen
Technically, it's not a company, business model, or even a mortgage service that makes applications and approvals easier for the credit-challenged and self-employed. These are more of market places and brokers that assist would-be homebuyers with access to alternative lending companies. What these companies do is take a borrower's application information and connect them to a string of potential lenders that may be suitable for their financial situations or revenue streams. There are companies that help previously-denied borrowers to conventional lenders to make them click but this sort of Google for mortgages lean more toward alternative lending services that offer Low-income, income statement, rent-to-own, or owner financing options.
Self-employment, imperfect credit, and foreign citizenship can bury you in paperwork if you're on the market for a home in Houston or anywhere in Texas. Alternative loans have changed and continue to change the landscape there are avenues that you can consider such as third-party owner financing. Our owner financing program, in particular, can help you learn how to get the home of your choice without having the need to submit credit histories or income statements. You'll be able to pick from a wider inventory without worrying about balloon payments or the pressure of paying early. To start you off, here are a few properties you can purchase with the help of owner financing:
Disclaimer: Shop Owner Finance/ TL Global is not a lender. We are a real estate training agency. The Content is for informational purposes only, you should not construe any such information or other material as legal, tax, investment, financial, or other advice.