Denton County, TX rent-to-own & owner-financed homes with no credit check
Posted by Alexander Burlat on Saturday, April 10, 2021 at 2:34 PM
By Alexander Burlat / April 10, 2021
Comment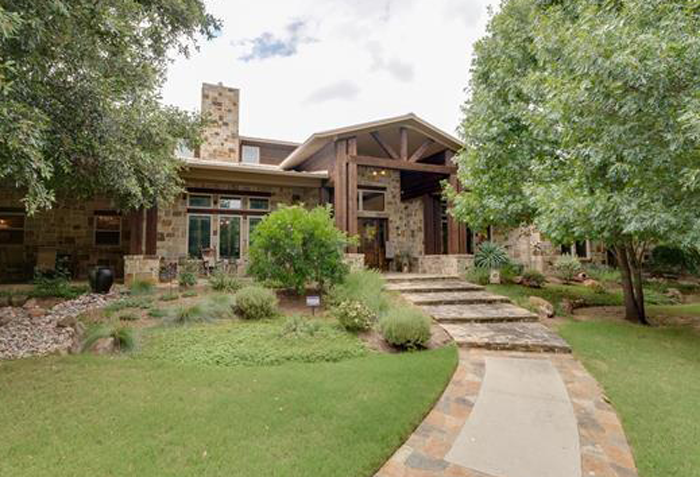 Known for its rich music and arts scene, Denton Country is one of the most sought-after housing markets in North Texas. Its convenient location in the Dallas–Fort Worth metroplex, low crime rate, a strong sense of community, diversity, and rich culture and heritage are among the features that make Denton popular among home buyers. Denton is home to the University of North Texas and Texas Woman's University. The median listing price ranges from $370,000 - $390,000. If you like the suburban feel, you would love living in the Denton cities.
Due to the area's popularity, Denton has become a very competitive real estate market over the past few years, so much so that homes usually stay less than 45 days on the market. For this reason, you must be financially prepared.
Here at TL Global, we believe that you shouldn't give up your homeownership just because banks have turned down your mortgage application. As a real estate training agency, we help prospective Denton home buyers learn how to leverage a third-party owner financing system to buy any single-family home listed on the market for sale here with no credit check or income verification. The program is completely different from other owner-to-owner and rent-to-own financing arrangements.
In this guide, you will have free access to all the homes listed on the market for sale in Denton and how to buy any of them with no credit check or income verification.

Information is deemed reliable, but is not guaranteed accurate by the MLS or NTREIS. The information being provided is for the consumer's personal, non-commercial use, and may not be reproduced, redistributed or used for any purpose other than to identify prospective properties consumers may be interested in purchasing. Real estate listings held by brokerage firms other than Creative TLC Realty, LLC are marked with the NTREIS IDX logo and information about them includes the name of the listing brokerage.

NTREIS data last updated July 30, 2021.
Why buy an owner-financed home in Denton, TX with no credit check?
Here are a few reasons why you should consider buying a home in Denton, TX:
A wide selection of homes
You will find about 3500-4000 homes listed for sale in the Denton cities most weeks. Though most markets in Denton are very competitive, you can still easily find a home that fits your budget and requirements. In our program, we help you learn about how to buy any home of your choice with no credit check and income verification. So even if you have been turned down by banks, you can fulfill your homeownership dream with a third-party owner financing program.
Rich music and art scene
If you are a music lover, you should definitely consider buying a home in Denton. Denton hosts many music famous festivals. They are popular not only among local but also music lovers from across the nation. You will also love the nightlife here. Denton's historic downtown is famous for craft beer, theater, popular restaurants, diners, and bars.
Top-ranked schools
Denton features nearly 325 public schools and many private schools with a GreatSchools rating of 9 or 10. Castle Hills Elementary, Lakeview Elementary, Bluebonnet Elementary, Samuel Beck Elementary, Newman Elementary, Prestwick K-8 Stem Academy, Mckamy Middle, Pioneer Heritage Middle, Trent Middle, Stafford Middle, Griffin Middle, Flower Mound, Prosper High, Wakeland High, and Reedy High are among the most notable public schools serving Denton.
Suburban vibe with excellent amenities
Denton is surrounded by rolling green hills. The area also features horse farms with the widest variety of breeds and disciplines. There are plenty of green spaces, parks, and playgrounds. The small-town feel and leafy street give Denton a suburban vibe with easy access to excellent urban amenities.
How to buy an owner-financed home in Denton with no credit check
As long as you are financially disciplined and can arrange for a reasonably large down payment, we can help you learn how to overcome credit challenges. While other owner-to-owner and rent-to-own programs limit your ability to buy a home of your choice, you can buy any single-family home in a loanable condition in a third-party owner financing program.
Interested in learning more? Set an appointment today.
Highland Village (75077, 76226 zip codes)
Real estate market overview
Median listing price: $470K-$485K
Average number of homes for sale: 35-50 homes
Days on the market: 38-42 days
Public schools: 5
Trophy Club (76262 zip code)
Real estate market overview
Median listing price: $465K-$480K
Average number of homes for sale: 40-50 homes
Days on the market: 42-48 days
Public schools: 4
Double Oak (75077 zip code)
Real estate market overview
Median listing price: $680K-690K
Average number of homes for sale: 10-15
Days on the market: 45-50 days
Public schools: 6
Lantana (76226 zip code)
Real estate market overview
Median listing price: $470K - $480K
Average number of homes for sale: 40-50 homes
Days on the market: 30-35 days
Public schools: 5
Copper Canyon (75077, 76226 zip code)
Real estate market overview
Median listing price: $620K-$630K
Average number of homes for sale: 20-30
Days on the market: 90-100 days
Public schools: 5
The Colony (75056 zip code)
Real estate market overview
Median listing price: $365K-$375K
Average number of homes for sale: 100-130 homes
Days on the market: 40-45 days
Public schools: 19
Roanoke (76262 zip code)
Real estate market overview
Median listing price: $330K - $340K
Average number of homes for sale: 10-15 homes
Days on the market: 30-40 days
Public schools: 3
Argyle (76226 zip code)
Real estate market overview
Median listing price: $525K-$535k
Average number of homes for sale: 180-200 homes
Days on the market: 45-50 days
Public schools: 4
Little Elm (75068 zip code)
Real estate market overview
Median listing price: $345K - $355K
Average number of homes for sale: 350-400 homes
Days on the market: 40-45 days
Public schools: 22
Corinth (76208, 76210 zip code)
Real estate market overview
Median listing price: $355K-$360K
Average number of homes for sale: 50-60 homes
Days on the market: 45-55 days
Public schools: 11
Lewisville (75067, 75077 zip code)
Real estate market overview
Median listing price: $315K - $320K
Average number of homes for sale: 250 – 300 homes
Days on the market: 38-42 days
Public schools: 123
Bartonville (76226 zip code)
Real estate market overview
Median listing price: $1.2M – 1.3M
Average number of homes for sale: 9-10
Days on the market: 100-110 days
Public schools: 6
Cross Roads (76227 zip code)
Real estate market overview
Median listing price: $420K-$430K
Average number of homes for sale: 9-10 homes
Days on the market: 60-70 days
Public schools: 7
Providence Village (76227 zip code)
Real estate market overview
Median listing price: $270K-$280K
Average number of homes for sale: 40-50 homes
Days on the market: 35-40 days
Public schools: 5
Shady Shores (76208 zip code)
Real estate market overview
Median listing price: $580K-$600K
Average number of homes for sale: 10-15
Days on the market: 55-65 days
Public schools: 6
Hickory Creek (75065 zip code)
Real estate market overview
Median listing price: $460K-$470K
Average number of homes for sale: 50-60 homes
Days on the market: 125-135 days
Public schools: 7
Northlake (76226, 76247, 76262 zip code)
Real estate market overview
Median listing price: $440K-$460K
Average number of homes for sale: 200-250 homes
Days on the market: 80-100 days
Public schools: 10
Lake Dallas (75065 zip code)
Real estate market overview
Median listing price: $340K-$350K
Average number of homes for sale: 40-50 homes
Days on the market: 45-55 days
Public schools: 4
Krum (76249 zip code)
Real estate market overview
Median listing price: $280K-$300K
Average number of homes for sale: 30-40 homes
Days on the market: 55-65 days
Public schools: 5
Oak Point (75068 zip code)
Real estate market overview
Median listing price: $425K-$35K
Average number of homes for sale: 90-100 homes
Days on the market: 60-70 days
Public schools: 6
Pilot Point (76258 zip code)
Real estate market overview
Median listing price: $325K-$335K
Average number of homes for sale: 50-60 homes
Days on the market: 60-70 days
Public schools: 4
Justin (76247 zip code)
Real estate market overview
Median listing price: $300K-$320K
Average number of homes for sale: 65-75 homes
Days on the market: 40-50 days
Public schools: 3
Aubrey (76227 zip code)
Real estate market overview
Median listing price: $355K-$365K
Average number of homes for sale: 300-350
Days on the market: 60-70 days
Public schools: 6
Krugerville (76227 zip code)
Real estate market overview
Median listing price: $450K-$470K
Average number of homes for sale: 90-120 homes
Days on the market: 80-90 days
Public schools: 3
Sanger (76266 zip code)
Real estate market overview
Median listing price: $255K-$265K
Average number of homes for sale: 140-180 homes
Days on the market: 55-65 days
Public schools: 7
Ponder (76247, 76259 zip code)
Real estate market overview
Median listing price: 330K-$340K
Average number of homes for sale: 30-50 homes
Days on the market: 45-55 days
Public schools: 3
Lakewood Village (75068 zip code)
Real estate market overview
Median listing price: 320K-$340K
Average number of homes for sale: 4-8 homes
Days on the market: 80 – 120 days
Public schools: 3