Dayton, TX Rent-to-Own & Owner-Financed Homes (No Credit)
Posted by Alexander Burlat on Thursday, June 24, 2021 at 3:07 PM
By Alexander Burlat / June 24, 2021
Comment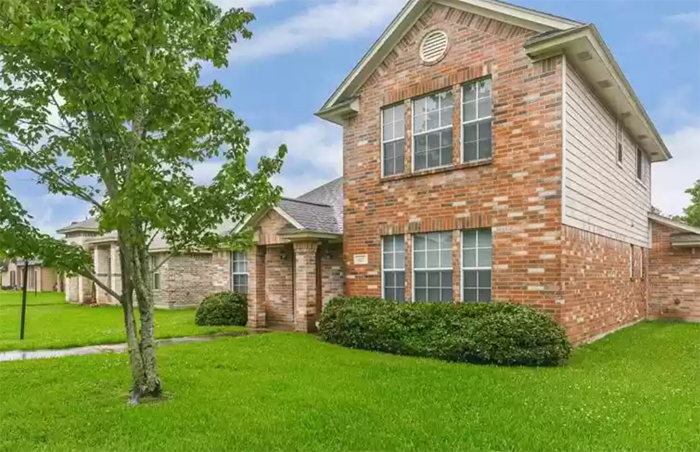 Located in Liberty County, Dayton is a city worth seeing. Despite its overall small size, it doesn't run short of beautiful parks, fun activities, and amenities good for adults and kids alike. The city of Dayton features about 50 acres of parkland that's a few minutes away from Spring, downtown Houston, as well as the neighboring towns of Huffman, Hardin, and Mont Belvieu. The houses usually sell after being on the market for an average of 150 days, and this city is also a buyer's market—meaning you'll have all the time and options to browse through until you find the perfect home.
The peaceful small-town atmosphere and family-friendly amenities in Dayton are what make it attractive to homebuyers, even though there is a big inventory of houses for sale—there's no assurance you will be able to choose most of the houses there if you have bad credit or if you've opted for rent-to-own in Dayton. However, if you decide to get third-party owner-financing, you get the privilege of choosing any single-family home in the Dayton market with no credit check and no income verification.
In this guide, you will have free access to all the homes listed for sale in Dayton. You will also learn how you can buy any of these homes with owner financing.
Why Buy an Owner-Financed Home in Dayton, TX?
The following Dayton real estate market overview will help you decide if the city is the right home buying destination for you and your family:
The median listing price is less than $370K but you will be able to find more affordable options since the price range goes from $150K to $5.8M.
There are 200-300 homes available for sale and the median days on market is 150 days—however, this is a metric that changes frequently.
Dayton is home to fun events. The Dayton Ole Tyme Days Festival takes place every year for a whole weekend of fun and exciting activities for the whole family. This event promotes Dayton, Texas, while also raising funds for local child scholarships.
Lunchtime in downtown Dayton comes alive with a variety of food trucks eager to serve you. You can bring your entire family with the kids to The Crossroads Plaza for some delicious cuisine, live music, and friendly faces.
Dayton Ole Tyme Days is a family-friendly event that has vendors, food, a children's pageant, a car show, a tractor show, a Jeep 4X4 show, a baking contest, and a barbecue cook-off.
If you're searching for a venue to hold your event, the Dayton Community Center is the place to go. From a private event or professional meeting to a conference or community-wide festival, our magnificent state-of-the-art facility is the ideal location.
Most Popular Dayton Neighborhoods for Owner-Financed Homes
Encino Estates
Nestled on the northern tip of Dayton is a gated community of homes on wooded lots that offers the laid-back rural feel Dayton has always been known for. It offers convenient access to downtown Dayton as well as the neighboring towns of Crosby, Cleveland, and Mont Belvieu.
Winter Valley
Winter Valley offers a varied collection of designs that promote a laid-back lifestyle with its green lots and waterfront views. The community has been around since the mid-70s and has continued to attract more new residents because of its rich rural vibe.
Sterling
Just right outside downtown Dayton sits a small community that offers affordable properties for first-time homebuyers. Sterling is just minutes away from large town conveniences while still treating residents to the rich rural vibe that promotes a relaxed living space for families of all sizes.
Other Areas to Buy Owner-Financed Homes in Dayton
Woodland Hills

South Dayton Oaks

Woodridge Park

Oaks Of Trinity

Lakeview

Stone Creek

Dayton Creek

Little John

Woodway

Parker Road

Cedar Farms

Timberline North

Meadowood

Oakwood

Dominion Tres

The Ranch

Oakdale

T Dorsett

Crooked Creek

Meadow Glen

West Spring Creek

Hunters Cove

Leaning Oaks

Pine Place

Fairfield

Kubes Ranch

Hillcrest

Suburban Acres

Aarondale Estates

Timber Ridge

Indian Ridge

Riverboat Bend

High Meadows

Cedar Creek Ranch

Dayton Oaks

Remington Place

Fordland Estates

Eastwood Park

Brown Trail

Pecan Ridge

Oak Meadows

Dayton Lake Estates

Harmony Hills

Linney Creek Ranch

West Acres

Shady Oaks

Towering Oaks

J Dorsett

Walnut Creek

West Park

Riverwood Estates

Woodhollow

Wildewood

Armstrong

Woodridge Park South

Parkview Estates

Colonial Oaks

Zack Day

Southampton

Sherwood

Maysville

Cedar Estates

White Oak Trails

Woodcreek

Oak Ridge

Liberty Pines

Holly Park

North Park

Spur Forest

Cedar Creek

Entzminger

Indian Springs

Browngate

Blairwood

West Lake

Dayton Heights

The Meadows

Sherwood Glen

Sunset Heights
Best Places to Buy a Home Near Dayton
How to buy no credit home in Dayton with owner financing
Third-party owner-financing, unlike alternative financing alternatives like rent-to-own or owner-to-owner in Dayton, provides you the same freedom as a traditional mortgage. If you are not currently represented, a licensed Realtor will be supplied at no cost to assist you in finding your ideal property. We'll show you how to use this method and how to buy any property in Dayton you choose, even if your mortgage application has been rejected by traditional lenders.