Cypress rent-to-own and owner-financed homes with no credit check
Posted by Alexander Burlat on Tuesday, July 23, 2019 at 11:58 AM
By Alexander Burlat / July 23, 2019
Comment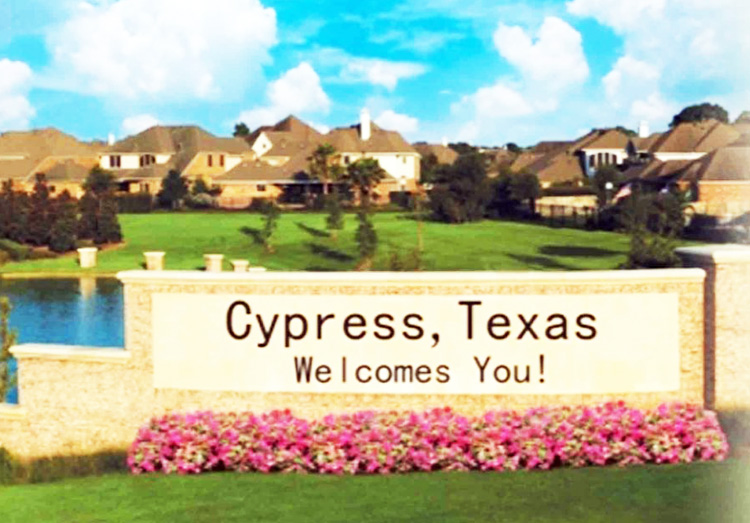 Home to over 160,000 residents, Cypress TX is one of the best destinations near Houston for families and individuals looking to buy a home in a diverse community with top-performing schools and master-planned neighborhoods. Cypress features a per-capita income higher than the national average. Almost 45% residents are college graduates, while 93% are high school graduates – making Cypress an ideal place to raise your kids in a good academic environment.
Rent-to-own and owner financing homes in Cypress are the best choice for credit-challenged home buyers because you can buy any Cypress home you want with no credit check in our system. Explore some of the Cypress home listings below. If you happen to find your dream home, we will help you learn how to buy it with alternative financing options with no credit check or income verification. The best part is that you can finance your home purchase with terms more or less similar to a traditional mortgage such as a fixed-rate interest loan and no prepayment penalties. Click here to gain full access to our free MLS search if you want to widen your search criteria based on your specific budget or requirements.
Why buy a rent-to-own or owner-financed home in Cypress
Here are a few of the reasons you should consider buying a home in Cypress TX:
Affordability and a great selection of homes
Cypress neighborhoods are affordable compared to many other communities near Houston. It is even though Cypress neighborhoods offer easy access to freeways and main roads. The median home price in Cypress is about $250,000. Most homes are single-family; however, they are available in a wide range of prices, sizes, and architectural styles. These features make Cypress neighborhoods a good place to buy a home for credit-challenged home buyers. They can easily afford a home here without stretching themselves financially thin, particularly when they already have a bruised credit.
You can find a home in Cypress on any budget, starting from $200,000. Most homes are built on large wooded lots.
Diverse community
Cypress is home to over 50,000 households. About 50% of the households have children. Most Cypress neighborhoods feature great amenities catering to kids including playgrounds and parks. There are many golf courses including Blackhorse Golf Club, Longwood Golf Club, and Cypress Lakes Golf Club.
About 50% of residents report their race to be white, but there is a large population of Asian and African American residents (About 23%). The diverse community makes it easier for families and individuals relocating to Cypress to develop social ties quickly.

Top performing schools
Another reason why families love Cypress is that most neighborhoods are zoned to the Cypress-Fairbanks Independent School District. There are many award-winning schools in this ISD. Below are some of the public and private schools in Cypress:
Elementary Schools
Sampson Elementary School
Warner Elementary School
Swenke Elementary School
Pop EI Elementary School
Hamilton Elementary School
Parney Elementary School
Keith Elementary School
Rennell Elementary School
Ault Elementary School
Robison Elementary School
Postma Elementary School
Black Elementary School
Lamkin Elementary School
Millsap Elementary School
Andre Elementary School
Middle Schools
Hamilton Middle School
Smith Middle School
Spillane Middle School
Arnold Middle School
Goodson Middle School
Hopper Middle School
High Schools
Cypress Woods High School
Cypress Ranch High School
Cy-Fair High School
Cypress Springs High School
Cypress real estate market trends
Cypress has been one of the fastest-growing housing markets in Texas over the past few years. Cypress has seen a lot of gratification, causing a steep increase in home prices. It was mostly a rural area till 1980. With a large number of businesses relocating to Cypress over the past three decades, the area has seen exponential growth in population. A lot of professionals are moving to Cypress in search of employment and business opportunities.
Almost 10,000 residents in Cypress are self-employed. Many of them face challenges when buying a home in Cypress because they don't have income proof. Alternative financing options such as owner financing can make it possible for them to fulfill their homeownership dream regardless of their credit situation.
How to buy a no credit check home in Cypress
Buying a no credit check home is easy because Cypress offers you a wide range of choices. You will find about 2500 homes listed for sale most weeks. We will help you learn how you can buy any of them – even a brand new one – with no credit check and regardless of your credit situation.
Set an appointment today to learn about real estate broker services.
Popular Cypress neighborhoods and master-planned communities
Canyon Lakes West
This master-planned community is an enclave that offers the best in modern living for families, urban professionals, and pretty much homebuyers from different walks of life. The prime spot not only offers easy access to business and entertainment hubs but also provides resort-style amenities and quality education from the Cypress-Fairbanks independent school district.
Towne Lake
The waterfront homes here are but a taste of what life Towne Lake is like. This master-planned community takes the term "Connected by Water" in various forms offering residents a host of water recreational activities that range from fishing and boating to water skiing. Families here quite enjoy their weekends through miles of hiking and biking trails, playgrounds, and neighborhood parks.
Bridge Land
This master-planned community offers resort-style living at its finest thanks to the central location of the Lakeland Activity Center. Here, locals get to enjoy near endless activities on and off the water thanks to its resort-style swimming pool, tennis courts, picnic esplanades, walking trails, and a lot more.
Alder Trails
Living here is like regularly enjoying a weekend getaway. This 155-acre community provides a beautiful view of two lakes with scenic walking trails. Homebuyers on a budget can easily avail of residential property in this prime spot for $200,000 and families will surely love their kids to be part of the famed Cypress-Fairbanks Independent School District.
Cypress Creek Lakes
This carefully designed master-planned community makes conscious efforts to maintain its natural splendor. A true getaway from the bustling streets of downtown Houston, locals get to enjoy a walk in its tree-lined streets along with its extensive line of amenities that range from hike-bike-and-jog trails, waterfront activities, even a putt in the greens at the prestigious Black Horse Golf Club.
Other Areas to Buy Owner-Financed Homes in Cypress
| | | | |
| --- | --- | --- | --- |
| ALDEN WOODS | DOWNTOWN CYPRESS | MAPLE VILLAGE | SYDNEY HARBOUR |
| AMHURST | EAST CYPRESS | MARY ANN LN | TEALBROOK |
| ARAPAHO BEND LANE | ENCHANTED VALLEY | MILL RIDGE NORTH (EAST) | TELGE |
| AVENUES AT CYPRESS | ENCLAVE AT LONGWOOD | MILL RIDGE NORTH (WEST) | THE COVE AT CANYON LAKES |
| BARKER LAKE | ENCLAVE AT NORTHPOINTE | MIRAMESA | THE COVE-BRIDGELAND |
| BERRY CENTER | ESTATES OF DRY CREEK | NORTHLAKE FOREST | THE GROVE AT CLW |
| BLACKHORSE RANCH | FAIRFIELD | OAK LANDING | THE RESERVE AT CYPRESS CREEK |
| BRIDGE CREEK | FAIRWOOD | PADDOCK | TIMBERLAKE ESTATES |
| BRIDLECREEK | FALLS AT DRY CREEK | PARC LAKE ESTATES | TOWER OAK BEND |
| CAMDEN | FIRST BEND | PARK AT ARBORDALE | TOWER OAKS PLAZA |
| CANYON VILLAGE | FOREST CREEK FARMS | PARK CREEK | TUSCANY |
| COLES CROSSING | GRANT MEADOWS | PARK FOREST | VCL-LAKESIDE RESIDENTIAL |
| COPPER BEND | GRANTWOOD | PARK LANE CYPRESS | VILLAGE IN THE WOODS |
| COPPER LAKES | GREAT OAKS | PARKLAND | VILLAGE OF INDIAN TRAILS |
| COPPERFIELD ESTATES | HAPPY/KATHY | PINE CREEK AT CLW | VILLAGES OF CYPRESS LAKES |
| CROSSWELL BARKER CYPRESS | HEMWICK PLACE | QUAIL FOREST | VILLAGES ON GRANT |
| CYPRESS APARTMENTS | HERITAGE | QUALL FARMS | VILLAS AT BRIDGELAND |
| CYPRESS CHASE | HIDDEN ARBOR | RAVENSWAY | WATER HAVEN |
| CYPRESS CHURCH ROAD | HIDDEN CREEK | REMINGTON GROVE | WAYNEWOOD PLACE |
| CYPRESS CREEK RANCH | HOT WELLS | RIATA WEST | WESTGATE |
| CYPRESS FIELDS | KITZMAN HEIGHTS | RITA RANCH | WHITE OAK LAKE |
| CYPRESS HILL CIRCLE | KLUGE LAKE | ROCK CREEK | WHITE OAK SPRINGS |
| CYPRESS LANDING-MUESCHKE | LA PALOMA | ROSEHILL | WILDWOOD AT OAKCREST |
| CYPRESS MILL ESTATES | LAKELAND HEIGHTS | SETTLEMENT AT CYPRESS CREEK | WINCREST FALLS DR |
| CYPRESS MILL PARK | LAKES AT NORTHPOINTE | SHADY BEND | WINDHAVEN |
| CYPRESS MUESCHKE | LAKES OF FAIRHAVEN | SHORES | WINDSOR CYPRESS |
| CYPRESS PARK | LAKEWOOD GLEN | SKINNER RD | WINDWOOD |
| CYPRESS POINT AND CYPRESS POINT LAKE ESTATES | LAKEWOOD OAKS ESTATES | STABLE GATE | YAUPON PLACE |
| CYPRESS RIDGE | LAKEWOOD WEST | STABLEWOOD FARMS | YAUPON RANCH |
| CYPRESS SPRINGS | LONE OAK VILLAGE | STILLWATER VILLAGE | |
| CYPRESS BEND SUB | LONGWOOD VILLAGE | STONE CREEK RANCH | |