Creedmoor, TX Owner-Financed & Rent-to-Own Homes (No Credit)
Posted by Christelle Anne Boquiron on Friday, March 4, 2022 at 9:47 AM
By Christelle Anne Boquiron / March 4, 2022
Comment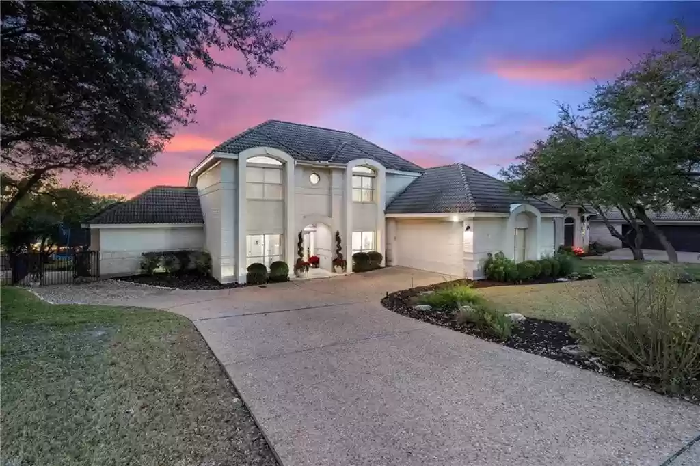 The historic community of Creedmoor - located near San Leanna, Manchaca, and Buda - owes much of its appeal to the town's storied past, particularly, its roots in education. There have been differing accounts on how the town came to be called Creedmoor, with early sources claiming that it was originally called Willow Springs while others stating that it was rechristened Creedmoor from its original name of Creekmoor as the early settlers wanted the name to be a reflection of their faith. Regardless of how it got its name, Creedmoor today has grown to become one of the most affluent Austin suburbs with a wonderful balance of vintage homes, new developments, and big town convenience.
Creedmoor on average only has 10-20 homes listed on the market for sale most weeks. the median listing price is $2,600,000, meaning it's a coveted housing market mostly because of the cozy vibe and easy accessibility to commercial hubs.
Entrepreneurs, foreign nationals, and self-employed professionals struggling with credit have to find no-credit-check alternatives that can help them buy a home in Creedmoor or anywhere around the 78747 and 78610 zip code areas. The good news is that a third-party owner financing program can help these challenged borrowers get the home of their choice in Creedmoor without the stringent requirements.
This guide will help you learn how to leverage owner-financing to make your dream of owning a home here a reality regardless of your credit situation:·
Why Buy an Owner-financed Home in Creedmoor, TX (78747, 78610)?
Here are a few reasons why you should consider buying a home in Creedmoor:
Its location in the southern part of Austin brings the city of San Marcos in easy access, meaning residents here get to enjoy everything these cities have to offer.
Developments in the area have gone a long way but Creedmoor's traditions have allowed it to maintain its rural town heritage along with the serene environment and unique hospitality that come with it.
The small-town vibe offers a thriving commercial presence with several choices for shopping, dining, and entertainment around town including a trampoline park and a unique cable wakeboarding park.
Most Popular Creedmoor Neighborhoods for Owner-Financed Homes
Graef Road Estates
With acres upon acres of open green space, Graef Road Estates offers a relaxing vibe and a rich rural ambiance you won't see anywhere else. This established neighborhood has been around since 2001 and the cozy look of every home here complementss the surrounding sprawl of greenery.
Flintrock Prairie
Flintrock Prairie is a well-established little neighborhood on the southern tip of Creedmoor. It was established back in 2005 and has continued to maintain its quiet rural vibe over the years. Those looking to get away from all that urban noise can definitely feel at home here.
How to Buy an Owner-financed Home in Creedmoor (78747, 78610)
Rent-to-own homes are one of the popular options for credit-challenged buyers in the Creedmoor area and the rest of Greater Austin. However, not all homes are listed for sale with a rent-to-own option. If you are struggling to get approved for a conventional loan, owner financing might be a better alternative with an amortization period of up to 30 years and fixed monthly payments. This type of financing also comes with no credit or income verifications.
Interested in learning more? Set an appointment with us today!