Cottage Grove, TX rent-to-own & owner-financed home with no credit check
Posted by Alexander Burlat on Tuesday, February 25, 2020 at 4:38 AM
By Alexander Burlat / February 25, 2020
Comment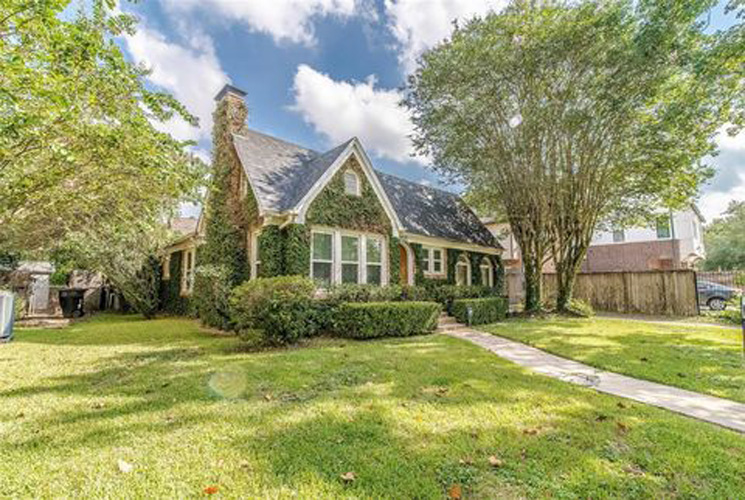 If you are looking to buy a home in a Houston neighborhood with excellent amenities, top-rated schools, close proximity to Downton, and plenty of outdoor activities, you should definitely explore Cottage Grove. Home to nearly 20,000 residents, Cottage Grove is considered a desirable area for families as it features several kids-friendly amenities including parks, picnic areas and trails. The area is also popular among real estate investors as the land has appreciated in value sharply over the past few years. The median listing price is nearly $330,000 and you will find about 100 homes listed for sale here most weeks. So, if you can afford a home here, you will plenty of options to choose from.
One of the challenges for people looking to buy a home in Cottage Grove, or anywhere else in Houston, is credit. You need to have a stellar credit score in order to qualify for a conventional mortgage. However, you don't need to give up on your dream of buying a home in Cottage Grove if you can't qualify for a home loan. Here at Shop Owner Finance, we can help you learn how to buy any home you want with owner financing (if you are finically disciplined and can arrange for a reasonably large down payment).
Explore all Cottage Grove home listing below and get in touch with us by filling out the form on the property listing page to learn more about how owner financing enables you to buy any home you want in this great neighborhood.
Why to buy a rent-to-own or owner-financed home in Cottage Grove (Houston)
Here are a few reasons why you should explore Cottage Grove housing market
Easy accessibility to Downtown Houston
Cottage Grove is an Inner Loop neighborhood which means that it's very close to Downtown. In fact, you can reach Downtown Houston in less than 10 minutes via I-10. This easy accessibility makes this neighborhood a very popular housing market for professionals. Other landmarks such as Galleria and the Medical Center are also in close proximity.
Top-rated schools
Cotton Grove features seven schools. Some of the notable schools in Cottage Grove include:
Memorial Elementary School
Sinclair Elementary School
Love Elementary School
Black Middle School
Hogg Middle School
Waltrip High School
Families like to move to Cottage Grove because kids can get quality education thanks to these top-rated schools.
Plenty of housing options
Cottage Grove features many gated communities. Some of the communities were developed recently. It makes them an ideal destination for new residents as it is easier to develop social ties here. You will find about 100 homes listed for sale here which means that you can easily find a home in your budget and desired location in Cottage Grove.
Buyer's market
Cottage Grove witnessed a sharp increase in real estate prices over the past few years, but the market cooled off in the recent past – making it easier for credit challenged home buyers to compete with cash buyers or those financed by conventional lenders.
Excellent amenities
Cottage Grove is located in close proximity to Memorial Park – which is one of the most popular hangout places for families in the Inner Loop. The area also features several other amenities such as tennis courts, bars, stores, restaurants, lounges, and retail centers.
If you are looking to buy an owner-financed home in Cottage Grove, get in touch with us today. We will help you learn how to buy any home you want here with no credit check or income verification.