Corsicana, TX owner-financed & rent-to-own homes (no credit)
Posted by Alexander Burlat on Monday, June 28, 2021 at 12:42 PM
By Alexander Burlat / June 28, 2021
Comment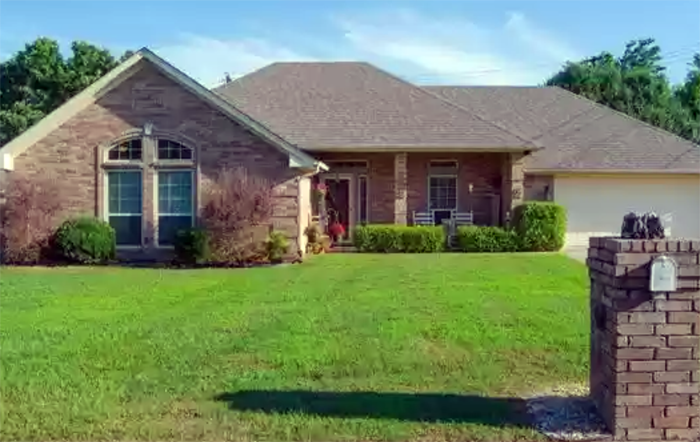 Corsicana is a small town located 15 minutes away from Navarro, 23 minutes away from Ennis, and approximately an hour and a half from the DFW Metroplex. With year-round live theater, art exhibitions, and music events in a section of downtown centered by the Warehouse Living Arts Center and the Palace Theater, the downtown maintains a thriving performing arts community. There are various unique stores and structures, including a thriving YMCA. The median listing price is around $220K; however, in the 100-200 homes available for sale, you will be able to find listings ranging from $2.5K to $10M. On average, homes in Corsicana sell after 20 days on the market. The market isn't very competitive but it would still help to prepare to make the process easier.
There are many alternative financing options available to home buyers looking for a no-credit-check program in Corsicana. They include rent-to-own or owner-to-owner financing. However, the benefits of third-party owner-financing are even greater. You can purchase any single-family home listed for sale in Corsicana with no credit requirements. Owner-financing in the 75109, 75110, and 75151 zip code areas covered by Corsicana allows anybody to browse for their dream house in the same way that a bank-approved buyer would, with no prepayment penalties or balloon payments.
In this guide, you will have free access to all the homes listed for sale in Corsicana. You will also learn how you can buy any of the homes with owner financing.
Why Buy an Owner-Financed Home in Corsicana, TX (75109, 75110, 75151)?
The following Corsicana real estate market overview will help you decide if the city is the right home buying destination for you and your family:
The median listing price is around $220K but if you're looking for a more affordable option, you will be able to find a single-family home listed for as low as $155K.
There are 100-200 homes for sale most days and they usually stay listed for an average of 20 days before it sells.
The historic State National Bank building is located downtown, which works hard to maintain the quality of its amenities and attractions. Navarro College also contributes to the town's fabric. A beautiful green park with flowing creeks, walking, jogging, and cycling trails, as well as illuminated tennis facilities, is located within a short walk from the county courthouse downtown.
The 11 bronze sculptures in Corsicana honor some of the city's most notable figures. At the foot of each monument is a QR code that allows you to listen to a brief history of the person's significance to Corsicana.
Texas' Cook Center Planetarium is the state's second-largest planetarium; you can find it on the Navarro College campus. A 60-foot-diameter dome screen is used to show numerous astronomy shows throughout the year at the planetarium. You can explore the galaxy and the solar system in this outer space immersive experience.
Best Places to Buy a Home Near Corsicana
How to buy no credit home in Corsicana with owner financing (75109, 75110, 75151)
Alternative financing choices such as rent-to-own and owner-to-owner make it possible to buy a property with no credit check. These alternative options don't meet the financial needs of most families wanting to purchase in Corsicana, or anywhere else for that matter, because they come with a lot of catches, such as balloon payments, inventory restrictions, and pre-payment penalties, and pressure to pay early. Other financing options, such as rent-to-own, have limits, and this approach allows you to obtain the title in your name on the closing day.