Corpus Christi, TX Owner-Financed & Rent-to-Own Homes (No Credit)
Posted by Alexander Burlat on Wednesday, May 11, 2022 at 12:51 PM
By Alexander Burlat / May 11, 2022
Comment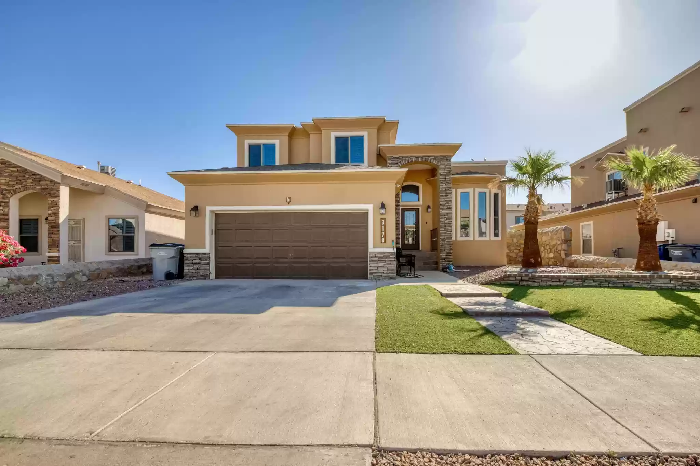 Onshore breeze and calming island vibe make Corpus Christi one of the most unique cities in Texas. This coastal city - like its popular Houston counterparts Kemah, Port Bolivar, and Bacliff - has become a popular spot for aspiring homeowners looking for waterfront living without worrying about steep housing prices. Due to the bayside location, there are plenty of things to do around here - from water activities to outdoor recreation. Longtime residents and newcomers cite top-ranked schools, colorful nightlife, and highly affordable homes as their reasons for moving and staying here. The median home price here in Corpus Christi is about $190,000 with more than 1,700 homes available on average.
Credit-challenged homebuyers often opt for rent-to-own and other no-credit-check options. You can consider buying a home with third-party owner-financing in Corpus Christi or anywhere around the popular 78411, 78414, and 78413 zip code areas as this arrangement can help buyers get the home of their choice. Third-party owner financing also offers a 30- year amortization period and immediate homeownership without credit or income verifications.
This guide will help you learn how to leverage owner-financing to buy the home of your choice in Corpus Christi regardless of your credit situation.
Why Buy an Owner-financed Home in Corpus Christi, TX?
Here are a few reasons why you should consider buying a home in Corpus Christi:
For a bay area city, Corpus Christi is considered an affordable housing market with homes typically valued at $190,000.
Most properties are inspired by beach-side villas that give a relaxing feel of a vacation getaway while offering a magnificent view of the Gulf of Mexico.
Corpus Christi's location by the bay offers locals countless ways to enjoy the water including boat tours, surfing, windsurfing, kayaking, kiteboarding, and even water yoga.
South Botanical Gardens and Nature Center offers unique experiences that allow visitors young and old to commune with nature in a hip and fun way.
Padre Island National Seashore offers countless things to do such as fishing, camping, bird-watching, and swimming. It also has a Junior Ranger Program to help teach kids how to care for this hidden gem and its true locals, the endangered sea turtles.
Parks and open green spaces are found throughout the city and close to 80% of residents here can easily get to one on foot, in 10 minutes or less.
Plenty of career opportunities is available in a wide range of industries including tourism, petrochemical, and military.
Corpus Christi is home to several award-winning schools including Windsor Park elementary, Calallen Wood Elementary, Adkins Middle, and Collegiate High School.
Most Popular Corpus Christi Neighborhoods for Owner-Financed Homes
Central City
Zip Code: 78408, 78415, 78405, 78411, 78404, 78401, 78416, 78402, 78406
Featuring affordable homes that range between $150,000-$250,000, Central City is an ideal spot for first-time homebuyers because of the wonderful blend of rural and suburban living. It's a little further from the busy streets of downtown but it's dotted with shops, restaurants, music venues, and recreational spaces that offer plenty of things to do for everyone.
Northwest
Zip Code: 78410, 78409, 78406, 78426, 78460
The diversity of residential properties along with a flourishing school district striving to provide quality education makes Northwest a draw for families shopping for a home in Corpus Christi. Shops and restaurants are just a short drive while Hazel Bazemore and Labonte Park on two different sides of the Nueces River offer a host of activities including bird-watching, fishing, camping, and riverside strolling.
Bay Area
Zip Code: 78412, 78411, 78404, 78468
Along Corpus Christi's border with the Oso Bays sit leafy residential districts with homes typically valued between $160,000-$280,000. There are a host of water activities to do by the bay which includes a fishing pier, a community park, and a jogging trail. Throughout the neighborhood, locals and tourists can easily drive by specialty restaurants, quaint pubs, and laid-back cafes.
More Corpus Christi Neighborhoods to Buy Owner Financed Homes
| | | | |
| --- | --- | --- | --- |
| Padre Island | Annaville | South Side | Rockport |
| Mustang Island | La Molina | Calallen | Portland |
| Flour Bluff | Naval Air Station (N.A.S.) | Downtown | Bishop |
| North Beach | Arlington Heights | Ingleside | Fulton |
More Zip Code Areas to Buy Owner-Financed Homes in Corpus Christi
78403

78463

78472

78407

78465

78473

78417

78466

78474

78418

78467

78475

78419

78469

78476

78427

78470

78477

78461

78471

78478

78480
How to Buy an Owner-financed Home in Corpus Christi, TX
Owner-financing allows you to shop like a bank-approved buyer while offering the flexibility to choose any of the single-family houses listed for sale on the market in Corpus Christi. This arrangement also helps you purchase any residential property at a fixed rate even if you're struggling with credit. Unlike other no-credit-check arrangements such as rent-to-own, this type of financing reports monthly payments to major credit bureaus allowing buyers to rebuild their credit and refinance through a conventional lender any time they want.
Interested in learning more? Set an appointment with us today!