Clute, TX owner-financed & rent-to-own homes (no credit)
Posted by Alexander Burlat on Wednesday, June 30, 2021 at 11:03 PM
By Alexander Burlat / June 30, 2021
Comment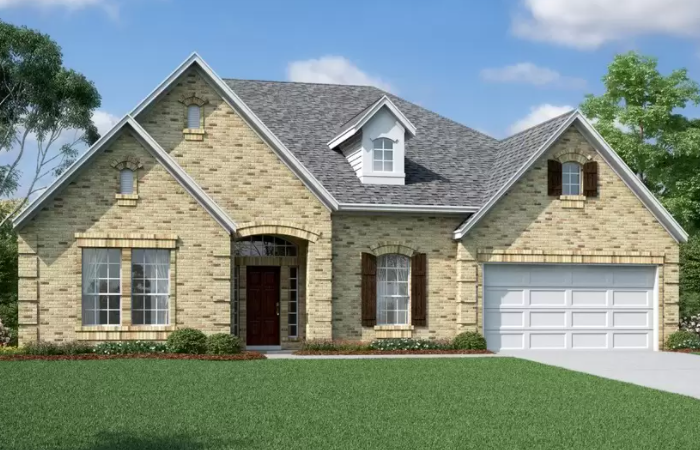 Clute is located in the Brazosport Area, which also contains Lake Jackson, Angleton, and the waterfront villages of Freeport. Clute's central position puts it just minutes from all of the region's exciting things to do. Relax on a beach, watch colonies of seagulls fly over salt marshes, or dive to the bottom of a lake to see sunken vessels and planes. This city features a myriad of outdoor recreations, thousands of acres of well-maintained natural areas to discover, and one of the most unique festivals in the United States. The residents say there isn't much in the way of danger or violence in this area. It is simple to get everywhere you want in a short amount of time, especially because there is no traffic to deal with. The schools, ranging from elementary to high school, are great.
Working with a Realtor experienced in the third-party seller financing arrangement in Clute will make the process of buying a no-credit home easier. Your credit situation or foreign nationality won't be an issue when you are in the Clute housing market looking for your dream home. Though rent-to-own in Clute allows you to buy a home without credit checks, you would have to sacrifice a huge chunk of the inventory and even then, you can't be sure you'll have the deed in your name at the end of the option period.
In this guide, you will have free access to all the homes listed for sale in Clute. You will also learn how you can buy any of these homes with owner financing.
Why Buy an Owner-Financed Home in Clute, TX?
The following Clute real estate market overview will help you decide if the city is the right home buying destination for you and your family:
There is an inventory of 30-40 homes for sale in the Clute market and the homes are usually priced around $290K.
In Clute, the Brazosport Museum of Natural Science has it all. A large natural science museum featuring fossil and archaeological displays, as well as a small planetarium, an art gallery, and two theaters for performing arts. With so much to see, it's no surprise that Frommer's rated it one of Texas' top ten museums.
Just a few miles from Clute, the Brazoria National Wildlife Refuge features massive freshwater sloughs and coastal plains. Many bird species use the refuge as a breeding ground, and many fish and animals, such as bobcats, coyotes, otters, and raccoons, make it their permanent home. Several walking and driving routes, as well as numerous fishing spots, snake their way through the park.
The 55-acre Mammoth Lake Waterpark is the country's largest scuba diving-specific lake. A sunken C-130 cargo jet, numerous watercraft, and even parts of the ancient AstroWorld may all be found beneath the water's surface. There is a full-service diving shop with a large range of rental equipment.
Clute is found between two highly biodiverse national wildlife refuges: the Brazoria and San Bernard National Wildlife Refuges. Both of these huge natural regions have a lot to offer nature and animal enthusiasts. Hundreds of migratory bird species use both parks' fresh and saltwater marshes, coastal plains, and thick forests for breeding.
Only a few minutes from Clute are more than 27 miles of soft-sand beaches, providing plenty of opportunities to sunbathe, surf, swim, and fish.
The Clarion, a 600-seat theatre that offers performances by world-class artists, hosts concerts. There's also The Center for Arts & Sciences, which houses a natural science museum, an art gallery, a planetarium, and two performing arts theaters in one location. The Clarion and the Center for Arts and Sciences are on the Brazosport College campus.
Most Popular Clute Neighborhoods for Owner-Financed Homes
Lake Bend
Nestled in the northern part of downtown Clute is the small community of Lake Bend where residents get to enjoy living in vintage designs in expansive lots. Streets are seeing developments for pedestrians and eco-transports to make shops, restaurants, and entertainments venues in and around clute even more accessible.
Woodshore
Featuring large newly-constructed homes set amid sprawling green lots with mature trees, Woodshore offers modern suburban living with a touch of Clute's rural vibe. Residents in this master-planned community get to enjoy a host of onsite amenities including 2 magnificent lakes, nature preserves, and miles and miles of walking trails.
Kimbrough
Beloved by long-time residents and newcomers alike, Kimbrough offers cozy family homes set in the backdrop of a traditional neighborhood. The towering trees and easy access to shops and restaurants across Clute and its neighboring cities add to the quiet community's unique charm.
Other Areas to Buy Owner-Financed Homes in Clute
| | | | | |
| --- | --- | --- | --- | --- |
| Su Casa | Timberwood | Richwood Acres | Timberland | Sherwood Forest |
| Davidson | Dingle | Murrell | College Park | Riley |
| Whispering Oaks | Lowry | Kyle Part | Pecan Oaks | Lakewood Park |
| Highland Park | Iglinsky | Havenwood | Farrar | Whitten |
| Timberline | Dent | Crestwood | Billington | Emerald Forest |
Best Places to Buy a Home Near Clute
How to buy no credit home in Clute with owner financing
Buying a no-credit house in Clute isn't always a fast and easy process, especially if you've opted for other financing alternatives such as rent-to-own where the owner's name remains on the title, you're limited to a small inventory with higher interest rates. You may shop the whole home market with third-party seller financing without worrying about your credit or source of income influencing your purchase. You'll even have access to the same benefits as a bank-approved buyer.