Closing Costs for Buyers in Houston: Everything You Need to Know
Posted by Jhon Ford Cordova on Monday, December 20, 2021 at 2:36 PM
By Jhon Ford Cordova / December 20, 2021
Comment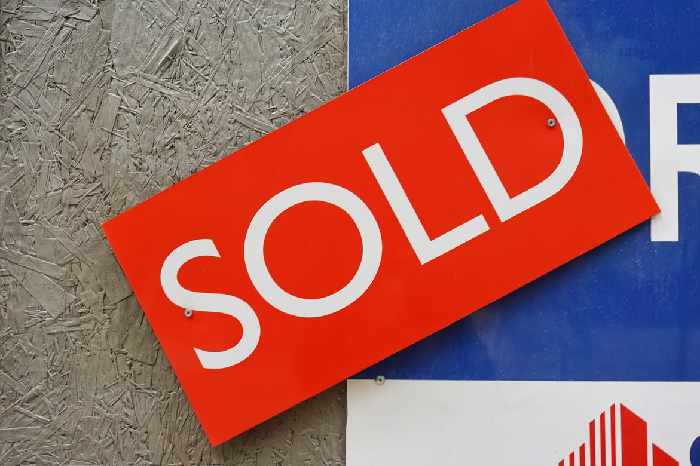 If you're buying a home for the first time and approached the closing table with just your down payment, it may come as a surprise that there are other upfront costs involved. It's one of the most underestimated parts of the homebuying process. In case you don't know it yet, there's a lot of documents that require your signature before you get the keys to your dream home. These formalities involve several parties (lawyer, realtor, and the like) and you need to pay them. You also need to pay certain government fees. These expenses involved in buying and selling a home are called 'costs'. These types of costs don't come in fixed rates, so this guide will help give you a better understanding of what closing costs are before you get any unpleasant surprises.
Homebuying can entail a whole lot of challenges to anyone even if you have a good credit history. Mortgage approvals alone can be a long process if you're unaware of what lenders may require from you. Our real estate training program helps aspiring homebuyers learn how to leverage owner financing as an alternative to get the home of their choice anywhere in Houston. This third-party owner financing affords homebuyers a 30-year amortization with reasonable interests minus balloon payments. They also get to refinance through a conventional lender without worrying about pre-payment penalties. Explore the Houston housing market by filling out the MLS form below and let us know if you find a home in your budget and desired location. We will get you on your home buying journey in no time.
Closing Costs Defined
Closing costs are a collective term for the process fees borrowers pay (on top of the home's listed price) to finalize their home purchase. Rates may vary from one lender to another depending on the type of loan you take, the sale agreement, and the home's value (purchase price and appraised value). But it would include fees for:
Application
Appraisal
Attorney/Lawyer
Closing
Courier
Credit Report
Discount Points
Escrow
Flood Certification (if the property is within a flood plain)
Homeowners Association Transfer
Homeowners Insurance
Lender's Title Insurance
Lead-Based Paint Inspection
Origination
Owner's Title Insurance
Pest Inspection
Prepaid Daily Interest Charges
Private Mortgage Insurance (PMI)
Property Tax
Rate Lock
Recording (to update public land ownership)
Survey Fee (for surveying the exact lot boundary)
Tax Monitoring and Status Research
Title Search
Transfer Tax
Underwriting
Loans insured by the Federal Housing Administration (FHA) and the U.S. Department of Veterans Affairs (VA) involve an additional Mortgage Insurance Premium (MIP) and a VA Funding Fee (upon closing) respectively. In addition, these aforementioned fees are lender requirements, some or government-mandated, and there are others that are optional depending on the location of the property.
How Do You Know Which Ones to Pay?
Generally, closing costs are paid for by both the buyer and the seller, but the buyer usually pays most of the fees. Buyers can also negotiate for the seller to shoulder some of the costs. They're called seller concessions but sellers can only cover a limited amount (only a certain percent) of the costs depending on the occupancy, down payment, and the type of loan.
Primary residences on conventional loans, for instance, can have 9% of the total closing costs shouldered by the seller if the down payment made is at least 25% of the purchase price or appraised value. Sellers will have smaller percentages of coverage if the buyer makes a lower down payment. Loans with 10% or lower down payment are only allowed 3% seller concessions while 6% is given to homebuyers who made a down payment anywhere in between 10-24.9% of the purchase price.
FHA loans, on the other hand, have a fixed 6% seller contribution limit but it would depend on which of the appraised value or the purchase price is lower. Seller concessions for VA loans, meanwhile, are based on the purpose of the loan. As much as 4% can be allotted to funding fees and/or escrow funds, this would depend on which is lower between the purchase price and the appraised value.
The Bottomline
Closing costs are an inevitable part of the home buying process, but treading carefully gives you a chance to lower the amount you'll pay. Borrowers can also negotiate with their lender to save on closing costs or with the seller through concessions. In any case, it's always best to take a second look at what you need to bring before you head down to the closing table.
Closing costs are just a fraction of the expenses that come with home buying. There are other considerations to factor in, but in the meantime, you can narrow down your home buying considerations by searching for the perfect home through these available listings.
Disclaimer: Shop Owner Finance/ TL Global is not a lender. We are a real estate training agency. The Content is for informational purposes only, you should not construe any such information or other material as legal, tax, investment, financial, or other advice.