Cinco Ranch rent-to-own and owner finance homes with no credit check
Posted by Alexander Burlat on Friday, July 19, 2019 at 11:56 AM
By Alexander Burlat / July 19, 2019
Comment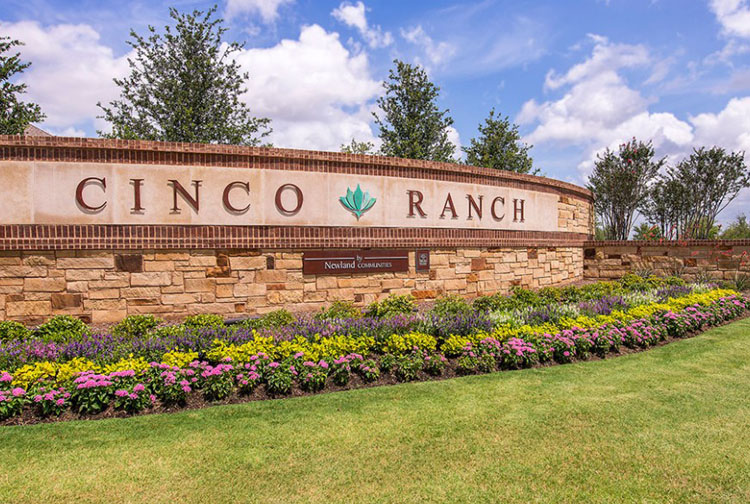 A master-planned community in Katy, TX, Cinco Ranch boasts of all the features that make a neighborhood popular among families as well as individuals. It is easily accessible from downtown Houston, offers great amenities, is home to some of the top performing schools and above all is a fast growing real estate market, enabling you to potentially realize a good return on your investment in a home here.
The fact that homes are comparatively affordable is yet another reason credit challenged home buyers love buying their dream home in Cinco Ranch, TX. If you can't secure a mortgage from a traditional lender, you can buy a rent-to-own or owner financed home in Cinco Ranch. Here at Shop Owner Finance, we can help you learn how to buy any Cinco Ranch home with no credit check. Start your home buying journey by exploring some of the Cinco Ranch home listings below:
Why you should buy a no credit check home in Cinco Ranch (Katy)
Here are a few of the reasons why you should consider buying a home in Cinco Ranch
Master-Planned community and amenities
Cinco Ranch is one of the largest master-planned communities near Houston. It offers world-class amenities including parks, playgrounds, restaurants, shopping malls, entertainment centers, sports centers, and employment centers.
Spring Lake that is in close proximity is a popular hangout place among families. The Lake House in Cinco Ranch is an important part of the community as the residents can book it for celebrating major life events or parties. Cinco Ranch is home to Fort Bend County Library. The Lake House Pool is a popular destination for kids as it features a pool, water slides, and other recreational activities. Other popular places in Cinco Ranch are Children's Garden and Beach Club, several neighborhood pools, Cinco Ranch Golf Course, and Bayou Nature Trail.
These amenities help residents develop social ties quickly.
Some amenities of other neighborhoods such as Meadowbrook Farms Golf Course, Willowfork Country Club, La Centera shopping and dining center, Wholefoods Grocery Store, Katy YMCA, and Great Southwest Equestrian Center are in close proximity.
Each neighborhood has its own homeowners association (HOA) which looks after the maintenance and development of amenities. The annual HOA fee ranges from $230-2200 in different neighborhoods. Make sure to know about property tax and HOA fee details before buying your dream home in the Cinco Ranch neighborhood.
A great selection of homes and high affordability
The median home price in Cinco Ranch is about $350,000, but you can easily find a single-family home priced at $200,000 - $250,000. Many new projects were launched in Cinco Ranch to meet the demand for housing recently, so a lot of brand new homes are listed for sale most weeks.
Cinco waterfront homes are very popular among buyers. They are many gated neighborhoods and estates in this master-planned community. Cinco Ranch is divided into subdivisions with varying deed restrictions and property taxes.
Top-rated schools
Cinco Ranch is home to some of the top-rated schools in Texas. It is zoned to Katy Independent School District. While several schools in neighboring communities are in close proximity, this master-planned community features many good schools of its own.
Here are some of the best elementary, middle, and high schools Cinco Ranch
Elementary Schools
Edna Mae Fielder Elementary School
Odessa Kilpatrick Elementary School
Sue Creech Elementary School
Jo Ella Exley Elementary School
Fred and Patti Shafer Elementary School
James E. Williams Elementary School
Tom Wilson Elementary School
Betty Sue Creech Elementary School
Roberta Wright Rylander Elementary School
Michael L. Griffin Elementary School
Middle Schools
Rodger and Ellen Beck Junior High School
Seven Lakes Junior High School
Beckendorff Junior High School
Cinco Ranch Junior High School
High Schools
Cinco Ranch High School
Seven Lakes High School
Obra D. Tompkins High School
James E. Taylor High School
Obra D. Tompkins High School
Diverse community
Cinco Ranch is home to a diverse community. While about 45% of the residents report their race to be White, there is a large population of Hispanic, Asian, and Black residents. It means that you will be able to develop social ties quickly irrespective of your ethnic, religious, or racial background.
Popular Cinco Ranch neighborhoods
Below is the list of some of the most neighborhoods in Cinco Ranch:
Cinco Ranch Cinco Forest
With modern, stylized homes and walkable streets, Cinco Ranch Cinco Forest offers a quiet retreat from the city's active streets making it a preference among families. But residents who feel like enjoying vibrant scenery don't have to travel far thanks to its convenient access to Westheimer's shops and restaurants.
Kelliwood Links
Seated amidst the prestigious Willow Fork Country Club is Kelliwood Links. Most properties here were constructed in the mid-90s but most of them are custom-built with large frames, arched entries, and curved staircases with some designs sporting a fireplace and a den. There are community parks nearby but locals can easily enjoy its tennis courts, swimming pools, and fitness center.
Cinco Ranch Fountain View
Cinco Ranch Fountain View offers convenient access to the Energy Corridor and several top-ranking schools within the Katy Independent School District. But what makes it attractive to families is the abundance of large-framed residential properties priced at $300,000 or less.
Other Areas to Buy Owner-Financed Homes in Cinco Ranch
| | | |
| --- | --- | --- |
| Willow Fork | Kelliwood Terrace | Villas of Villagio Townhomes |
| Kelliwood Greens | Greens at Willow Fork | Mason Road |
| Cinco Ranch Bayou Park Estates | Chesterfield | Kelliwood Courts |
| Cinco at Willow Fork | Cornerstone Place | Fairways at Kelliwood |
| Kelliwood Pointe | | |
Cinco Ranch real estate market
According to the National Association of Realtors (NAR), Cinco Ranch is currently a seller's market. It means that there are more buyers than there are homes for sale. You need to be financially prepared in order to successfully compete against other buyers who might submit offers on the same home that you are planning to purchase. By being financially prepared, we don't mean that the only thing you need is a pre-approval letter from a conventional lender. You can buy a Cinco Ranch home even if you can't get approved for a traditional mortgage. However, you should determine your home-buying budget based on your current financial situation. You should also try to arrange for a large down payment (anywhere between 15% and 20%). A large down payment will help you buy any home with alternative financing options such as owner financing.
You will find about 300 homes listed for sale in Cinco Ranch most weeks. It means it would be easier for you to find a home within your budget and a desirable location.
How to buy a no credit check home in Cinco Ranch
If you are looking for a no-credit-check home in Cinco Ranch, you should explore owner financing.
We can help you learn how to buy any home in Cinco Ranch with owner financing with terms more or less similar to those you get in a traditional home loan arrangement.
Interested in learning more about our real estate brokerage services, fill out the contact form below or set an appointment today.